An Article Out Loud from the Domestic Preparedness Journal. 
Since the spring of 2020, variables such mistrust of government leaders, anti-maskers, and economic concerns complicated COVID-19 community response. The Cynefin framework is a sensemaking theory in the social sciences to create a framework for emergency managers in large-scale events. It is useful because it can help identify the complexity of an infectious disease problem to inform resource allocation across many domains in the hopes of identifying gaps that can be addressed. This article looks at the pandemic as an event outside the realm of regular expectations due to the scope, duration, scale, and social climate.
Narrated by MacGregor Stephenson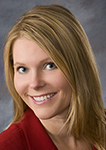 Judy Kruger, Ph.D., is an associate professor at Emory University in the Gangarosa Department of Environmental Health, Rollins School of Public Health. She is a certified business continuity professional (CBCP) and a certified emergency manager with Georgia Emergency Management and Homeland Security (GA CEM). She has responded to several national disasters and is a crisis coach, preparing business and industry leaders for business continuity and disaster response and recovery. She can be reached at jkruger@emory.edu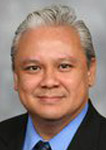 Dr. Romeo B. Lavarias is employed by the City of Miramar, Florida, as the city's emergency manager. In addition, he teaches undergraduate and graduate public administration es at Barry University in Miami Shores, Florida. He has spent his government career working in county and municipal governments in the state of Florida. His local government experience has included working as a city planner, emergency management coordinator, and public information officer. He received his bachelor's degree in political science and master's degree in urban and regional planning from the University of Florida, his master's degree in public administration from Baruch College-City University of New York as an Urban/National Fellow, his doctorate in public administration from Nova Southeastern University, and a master's degree in homeland security from the Naval Postgraduate School (NPS).