An Article Out Loud from the Domestic Preparedness Journal, May 03, 2023.
The current albuterol solution shortage crisis could impact tens of millions of individuals, families, and frontline providers. This article shares some actionable steps the healthcare sector and its partners can take to remedy the shortage and mitigate damage.
Narrated by Randy Vivian.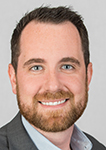 Tom Cotter, MPH, serves as executive director of Healthcare Ready, a nonprofit organization established in 2007 to help strengthen the U.S. healthcare system and assist all communities in planning for, responding to, and recovering from disasters and disease pandemics. Over his 15-year career as a public health and emergency management professional, he has piloted and launched innovative international strategies to localize emergency response operations and build sustainable response functions worldwide. Most recently, he served as the director of emergency response and preparedness for Project HOPE, a renowned global health and humanitarian relief organization. Prior to that role, he developed and managed public health and emergency response programs in several countries for nonprofit organizations. He has a Master of Public Health degree from Boston University School of Public Health and a certificate from Johns Hopkins Bloomberg School of Public Health. He received his Bachelor of Arts in Public and Community Service Studies at Providence College in Rhode Island and attended the University of the Philippines as part of an international research team focused on the socioeconomic determinants of health. He has also served as an emergency response coordinator for the U.S. Department of Health & Human Services since 2013.
No tags for this post.