An Article Out Loud from the Domestic Preparedness Journal. 
When time permits, in-depth quantitative research offers valuable information for disaster preparedness and response. However, the foundation of preparedness is rooted in the day-to-day activities that prevent small events from becoming big crises and help manage large events that cannot be avoided. As such, the following little habits can have big effects both operationally and administratively for any emergency or disaster.
Narrated by MacGregor Stephenson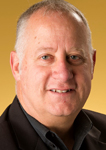 Andy Altizer is the Director of Emergency Management at Kennesaw State University, which works closely with Cobb Fire Rescue to provide an active Stop the Bleed training program on campus. He is also a Stop the Bleed Ambassador promoting the program and training to save lives.
No tags for this post.