The DomPrep Journal's Aaron Sean Poynton recently spoke to Paul McHale, the first Assistant Secretary of Defense for Homeland Defense and Americas' Security Affairs (2003-2009), and former U.S. Congressman (1993-1999) serving on the House Armed Services Committee, about the Pentagon's role in securing the homeland.
Aaron Sean Poynton: Mr. Secretary, the position of Assistant Secretary of Defense for Homeland Defense and Americas' Security Affairs is relatively new within the Department of Defense [DOD], created by the National Defense Authorization Act for Fiscal Year 2003 in response to the 9/11 attacks. What are the primary roles and responsibilities of this office? What is the difference between Homeland Defense and Homeland Security?
Paul McHale: When Congress created the Office of Assistant Secretary of Defense for Homeland Defense, the responsibilities were envisioned in two categories: homeland defense and defense support of civil authorities (DSCA), often referred to as "civil support." Homeland defense is the war fighting defense of the U.S. homeland. By contrast, civil support describes the role DOD plays when assisting civilian authorities, most often during a response to a catastrophic event within U.S. borders, either a terrorist attack or a catastrophic natural disaster.
The legal authorities and responsibilities related to homeland defense are derived from the Constitution under Article II, specifically the powers of the president in his role as commander in chief. In that regard, the constitutional basis for homeland defense is essentially the same constitutional authority that empowers, when necessary, war-fighting activities anywhere in the world.
Defense support of civil authorities, or civil support, is statutorily based. The legal authority to use DOD resources, both people and equipment, in support of civilian authorities is derived principally from the Stafford Act (1988), the Economy Act (1933), and other statutory provisions relating to emergency response activities. When a catastrophic event occurs in the United States, under the Homeland Security Act (2002), the lead federal agency for response is normally DHS [Department of Homeland Security], acting through FEMA [Federal Emergency Management Agency]. However, DOD's resources can be used to provide substantial assistance to FEMA. DOD has conducted such activities in a civil support role for many decades – for example, following Hurricane Katrina in 2005 and in response to many other natural disasters when civilian authorities have been overwhelmed.
Homeland defense is the war-fighting protection of the United States (DOD), whereas homeland security (DHS) is principally related to civilian law enforcement. Their common purpose is to achieve security and public safety for the American people; but rather than relying on the war-fighting capabilities of DOD, homeland security relies upon law enforcement authorities toentify, interdict, arrest, and defeat those who wish to harm our nation. Bottom line, DOD conducts homeland defense activities, while DHS and interagency partners conduct homeland security and related law enforcement activities.
Poynton: You co-founded the National Guard and Reserve Components Caucus, which advocates the interests of reservists and guardsmen worldwide. Several after-action reviews of the Hurricane Katrina response cited the integration between Title 10 [federally controlled] forces within the United States alongside the non-federalized Title 32 [State Active Duty National Guard] forces as an area that needed improvement. What has DOD done since then to ensure a more coordinated military response?
McHale: Just a few days after Katrina made landfall in August 2005, I discussed with the secretary of defense my concerns regarding deficiencies in our nation's response. Although the military mission in response to Katrina was effective, I felt there were discrepancies in need of correction. Specifically, we recognized the need for closer coordination between the Title 10 active duty members (NORTHCOM) and co-located Title 32 National Guard forces.
Since Katrina, there has been a lot of corrective action. We now have close coordination between the National Guard Bureau and NORTHCOM with regard to interoperability of communications equipment, unit training, and carefully coordinated DSCA deployment planning. It is extremely significant that Congress subsequently made the decision that the chief of the National Guard Bureau would become a 4-star officer – and more recently become a full voting member of the Joint Chiefs of Staff. And again by statute, Congress mandated that a deputy commander at NORTHCOM must be drawn from the Reserve component, specifically the National Guard. Today the deputy commander at NORTHCOM is a National Guard general officer, LTG Mike Dubie, the former Adjutant General of Vermont.
After Katrina, we also had full and thoughtful discussions with Secretary Rumsfeld on the use of dual status commanders – National Guard officers with concurrent authority over both Title 10 and Title 32 military forces. The secretary first authorized the so-called "dual status command" for the 2004 G-8 Summit at Sea Island, Georgia. BG Terry Nesbitt, a National Guard officer from Georgia was the first officer, at least in terms of modern authorities, placed in dual status command of all military forces that were deployed to enhance security at the G-8 Summit. The dual status commanders' training and certification that is now conducted ensures that National Guard officers – when placed in dual status – will be fully prepared for their duties.
Those kinds of institutional changes were put in place to ensure much closer coordination between the National Guard and Title 10 forces. The National Guard has done an extraordinary job over the past ten years in modernizing its forces. In terms of both doctrine and operational capacity, the National Guard has been at the forefront of military transformation in the realm of homeland defense and civil support – the CSTs [Civil Support Teams], the CERFPs [CBRNE enhanced response force packages], the Homeland Response Forces (HRFs), the improved coordination with NORTHCOM, and the EMAC [Emergency Management Assistance Compact] agreements between the governors – all ensure a more rapid and effective response in times of catastrophic disasters.
The full version of this interview will be published in the December issue of the DomPrep Journal, which will be released on 26 December 2012.
Paul McHale is the president of Civil Support International LLC, a consulting firm offering advisory services to government agencies and private contractors related to military sales, homeland defense, disaster preparedness, and crisis response. From 2003 to 2009, he served as Assistant Secretary of Defense for Homeland Defense, where he supervised all homeland defense activities for the U.S. Department of Defense (DoD). Prior to his appointment at DoD, he represented the 15th Congressional district of Pennsylvania in the U.S. House of Representatives from 1992 to 1998. Throughout that period, he was an active member of the House Armed Services Committee, which has oversight responsibility for all U.S. military operations and training. Additionally, he co-founded the National Guard and Reserve Components Caucus, served five terms in the Pennsylvania General Assembly, and is a retired colonel in the Marine Corps Reserve. He received his J.D. from Georgetown University Law Center and his B.A. with highest honors from Lehigh University.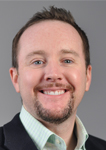 Aaron Sean Poynton is an executive at Federal Resources Supply Company, an industry leader in providing innovative and technologically advanced military, first responder, and maritime equipment and solutions. He has served in various leadership positions with companies in the global high-tech defense and security markets over the past decade. Before his civilian career, he served in the U.S. Army Special Operations and as a chemical, biological, radiological, nuclear (CBRN) officer. He is a graduate of the Johns Hopkins University Army ROTC program and holds a bachelor's degree in economics from the University of Maryland-Baltimore City, a master's degree from George Washington University, an MBA from Duke's Fuqua School of Business, and a doctorate in public administration from the University of Baltimore.