The healthcare industry presents many challenges for emergency preparedness professionals. The planning process for a major crisis involves numerous stakeholders, each with their own plans and procedures. Emergency medical services and hospitals, in particular, are tasked with managing dynamic, ever-changing environments that are difficult to predict. A medical surge could easily lead to shortages in critical resources if mutual aid agreements, healthcare coalitions, and other collaborative efforts are not already in place before disaster strikes.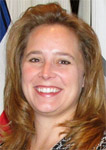 The opioid epidemic is one crisis that has escalated over time. As solutions were sought, Narcan was introduced to counteract the effects of opioids. Despite saving many lives, this solution has also led to unintended consequences that have put some patients and responders at further risk to life and health.
For disasters such as biological attacks or other low-frequency, high-consequence events, having antidotes and other resources in place and available when needed introduce logistical challenges. To combat this challenge, the Strategic National Stockpile (SNS) is able to store and track resources that can be deployed to communities that have depleted their supplies and medicines.
Like the SNS, hospitals understand the importance of resource management, as they often face challenges even during routine operations. The continual turnover of patients and staff throughout a single day can disrupt operations and deplete resources. However, hospital staff have a duty to react regardless if they have all the supplies and resources they need under ideal circumstances. As such, hospital leadership must find ways to overcome the various challenges within the hospital preparedness process.
Of course, leadership and communication are key at every stage of a disaster. Identifying the challenges and creating solutions to them require careful planning and extensive collaboration. Crisis communications is a valuable component of such planning and collaboration. Providing the community with a message that is unified, concise, and easily understood can speed recovery and mitigate unintended consequences.
Emergency planners, responders, and receivers have a choice when it comes to helping or hindering a crisis response. Collaborative planning, streamlined resource management, experienced leadership, and effective communication lay the foundation for mitigating the direct or indirect consequences that can manifest when responding to a crisis. The good news is, like the authors in this edition of the DomPrep Journal, there are many people out there who strive every day to overcome challenges and find solutions they can share with their counterparts around the world.
No tags for this post.