Reducing or eliminating the long-term risks associated with natural, human-caused, or technological disasters begins with an awareness that specific threats exist. For example, a Chinese spy balloon crossed the United States and was shot down on February 4, 2023. The exact level of threat that it posed and the amount of information it collected are yet to be determined as intelligence agencies continue to gather information and analyze data. However, what makes that flight different than previous ones is that someone was looking for it after changing monitoring strategies and technologies. In this February edition of the 
Domestic Preparedness Journal
, the authors share some strategies and technologies they use to identify, respond to, and recover from threats. Around the world, statistics show that the number of terrorist attacks has increased. However, by examining effective 
threat assessment and management practices
 in various countries,  communities can enhance their current threat assessment and management programs to counter evolving threats. Political violence, civil unrest, and mass demonstrations are also rising in many countries. Law enforcement agencies are considering new approaches to address these growing threats, including 
de-escalation and intervention
 techniques. Although peaceful protests can escalate to civil disobedience and rioting, U.S. law enforcement and other public safety agencies must be able to recognize the difference and balance their duties of 
protecting their communities
 while not infringing on citizens' First Amendment Rights. At the local and state levels, many communities have been affected by at least one natural disaster in recent years. How leaders handle those events determines how resilient their communities will be for the next. For example, in one state, they 
adapted their recovery strategy
 for a first-of-its-kind winter storm event based on established plans for recurring events. In another, they developed a new way to manage recurring hurricane events to ensure that the 
foundation for business regrowth
 afterward is stronger than before the storm. Regardless of the type of incident, technology is a crucial component of emergency response, recovery, and resilience. As such, agencies and organizations must have protections and redundancies in place to ensure the continuity of operations and the continuity of government during a crisis. Organizational leadership should have 
technological strategies
 that enable leaders to invest in and implement changes as needed. Many incidents are complex and require 
innovative solutions
 to meet the challenges of the evolving threat environment. However, even technology meant to work in a disaster can sometimes fail, so there also needs to be a backup plan. Leaders must be prepared to use their Plan B, Plan C, Plan D, or beyond, whether for the 
communications systems
 or other critical emergency response functions. The authors in this issue share a lot of recommendations to consider.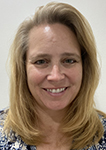 Catherine L. Feinman, M.A., joined Domestic Preparedness in January 2010. She has more than 30 years of publishing experience and currently serves as Editor of the Domestic Preparedness Journal, www.DomesticPreparedness.com, and the DPJ Weekly Brief, and works with writers and other contributors to build and create new content that is relevant to the emergency preparedness, response, and recovery communities. She received a bachelor's degree in international business from University of Maryland, College Park, and a master's degree in emergency and disaster management from American Military University.
No tags for this post.