In the age of COVID-19, community leaders and the public they serve are bombarded with news related to testing. However, many do not understand the value the results can provide, to whom they should be given, and the actions that are allowed and should be taken. These questions need to be asked and small steps need to be taken to better comprehend what can and should be done to protect communities from a not fully understood biological threat.
The current pandemic has led many companies to transform their operations in order to fill production and manufacturing gaps that this public health crisis has exposed. Testing is a key avenue for identifying the cause of symptoms, discovering the existence of public health threats that have yet to emerge, and tracking previous and possible future exposures. For these reasons, testing practices for infectious diseases go beyond treating someone to changing their behavior – for example, quarantining them and others around them, or opening/closing schools and businesses.
Testing can be cheap, fast, or accurate. The caveat is today one can only get two of those three attributes. Decision makers currently must decide what two criteria meets the requirement. If the choice is fast and accurate, a test will most assuredly be more costly. To address the need for meaningful information and actionable results, there are three types of tests:
Molecular tests (commonly referred to as PCR tests) are the standard nasal or throat swab tests that most people are getting. This type of test is less costly and very accurate. However, they are not fast because they must be sent to a laboratory, which can take days to more than a week. The PCR tests that can provide results in 15-90 minutes are much faster and accurate, but they cost a lot more because they use an automated system. An exception to this would be portable PCR systems used by the Department of Defense. Those platforms provide quick turnaround (under 60 minutes), are PCR accurate, yet each test is more costly.
Antigen tests are fast and less expensive than molecular tests, but they are not as accurate. Although easy to use, antigen tests are not as sensitive and tend to have higher rates of false negatives. As such, when a negative result is recorded, a PCR follow up test may be warranted.
Antibody tests determine past exposures. Knowing who has been infected is an epidemiological tool that helps decision makers determine the path of the disease and anticipate and prevent possible future outbreaks.
With the FDA granting emergency use authorization during COVID-19 to 275 different tests, community leaders are faced with many questions. Determining which test or combination of tests is best suited for a particular company or community is a first step. Deciding how to administer the tests and what equipment to use is the next step. When considering type of testing and testing equipment, start by talking to internal or local laboratory scientists to help evaluate objectives and the organization or community's current ability to acquire tests and equipment. With burdens on supply chains, some of these options may be even more limited.
Listen to this podcast with Matt Scullion, vice president of sales and marketing for BioFire Defense LLC, to take the first step toward understanding testing – what it is and how it works.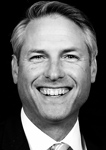 Matt Scullion is the vice president of sales and marketing for BioFire Defense LLC. He has been in the biodefense sector for over 20 years, initially entering the field from his formal training in biology and as an R&D scientist. Since then, he has gained first-hand experience during the anthrax attacks of 2001: training and advising biodetection efforts in New York City and Washington, D.C. He was also a critical asset in the strategic deployment of diagnostic aid to the U.S. military during the Ebola crisis in West Africa. He participated in the first U.S. Department of Defense InVitro Diagnostic platform program (JBAIDS) – from its award to expansion – and is now intimately involved with the U.S. DoD's Next Generation Diagnostic System for syndromic diagnostics and surveillance. Most recently, he has worked with the DoD in developing emergency use authorization diagnostics for COVID-19 and expanding production capabilities to support the U.S. government's response to the pandemic.