With the myriad of threats that communities prepare for, influenza pandemic is consistently at the top of the priority list. In recent years, strains such as H7N9 and H1N1 have caused concern among health officials. It is no mystery why, considering the 1918 influenza pandemic – which infected over 500 million individuals around the world and caused tens of millions of deaths. Domestic Preparedness Advisor Andrew Roszak recently had the opportunity to sit down with one of the world's leading pandemic experts, Dr. Lisa Koonin. Dr. Koonin recently retired from a 30-plus year career at the U.S. Centers for Disease Control and Prevention. She was one of the leads for pandemic influenza preparedness and response efforts.
In this podcast, Dr. Koonin reflects back on her years of service as a health official, discusses the importance of preparing for pandemic influenza, offers tips and suggestions on how organizations can begin thinking about preparing for pandemics, and offers advice to students seeking to start a career in public health. She also discusses the importance of partnerships and her new role as the founder of Health Preparedness Partners.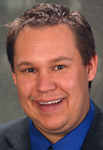 Andrew Roszak, JD, MPA, EMT-P, serves as the senior director for emergency preparedness at Child Care Aware® of America. He is a recognized expert in emergency preparedness, public health, and environmental health. His professional service includes work as the senior preparedness director of environmental health, pandemic preparedness, and catastrophic response at the National Association of County and City Health Officials; at the MESH Coalition and the Health and Hospital Corporation of Marion County, Indiana, as the senior preparedness advisor supporting Super Bowl 46 and the Indianapolis 500; as a senior advisor for the U.S. Department of Health and Human Services; on the Budget and HELP Committees of the United States Senate; and at the Illinois Department of Public Health. Before becoming an attorney, he spent eight years as a firefighter, paramedic, and hazardous materials technician in the Chicago-land area. He has an AS in Paramedic Supervision, a BS in Fire Science Management, a Master of Public Administration, and a Juris Doctorate degree. He is admitted to the Illinois and District of Columbia Bars and is admitted to the Bar of the U.S. Supreme Court. Twitter: @AndyRoszak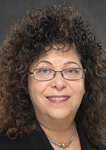 Lisa M. Koonin, DrPH, MN, MPH, is founder and principal of Health Preparedness Partners. Before her current position, she had a 30+ year career with the U.S. Centers for Disease Control and Prevention (CDC) and is recognized as an international expert in emergency preparedness and response, especially for pandemic influenza response. She was the originator of private sector pandemic and emergency response programs at CDC, and has extensive experience working with businesses and nongovernmental organizations. She also has clinical experience as a family nurse practitioner and earned master of nursing and master of public health degrees from Emory University and a doctorate degree in public health leadership from the University of North Carolina at Chapel Hill. She is also an adjunct assistant professor at the University of North Carolina at Chapel Hill's Gillings School of Global Public Health.