Until recently, it was unusual for a governmental entity to solicit a debris-removal contract and/or preposition equipment in advance of a debris-generating weather event such as a hurricane, tornado, ice storm, or flood.  But as more cities, counties, and state governments do exactly that, the need for prior coordination between overlapping jurisdictions becomes even more critical to the success of a region's overall debris-removal operation.  Without prior coordination, it is not inconceivable for one roadway to have two or even three debris-removal contractors claiming rights to it, each with a valid contract.  
One might think that this is a good thing because – theoretically, at least – if several contractors are picking up debris along the same road, the debris obviously will disappear more quickly. Unfortunately, that is not necessarily what happens. What frequently if not always happens is that contractors claiming "ownership" of the same roadway expend time and effort arguing with one another. Because of the potential loss of revenue, neither will simply forgo the work, and the resulting arguments and disagreements – which at times have bordered on outright threats of violence – are an additional waste of everyone's time and money. The public also suffers, of course.
When contractors stand around arguing, the usual result, therefore, is that debris is on the roadway shoulder that much longer, and this ultimately translates into longer operational durations that cost each applicant and the federal government more.
Each such "applicant" – a generic term that applies to all of the cities, counties, and local jurisdictions involved – is responsible for specific roads within its own jurisdiction, and reimbursement for debris removal usually is sought through either the FHWA (Federal Highway Administration) emergency relief (ER) program or the FEMA (Federal Emergency Management Agency) public assistance (PA) grant program, depending on the type and size of the roadway and other factors.
Following the Rules and Eliminating the Confusion
A city or county applicant typically receives reimbursement through FEMA for debris removal of the roads that that city or county normally maintains.  However, by properly working through a state's Department of Transportation (DOT), the local jurisdiction may also be eligible to receive reimbursement from the FHWA for debris removal that the local jurisdiction's contractor carries out on roadways for which the state is primarily responsible.  
It should be kept in mind, though, that these two federal programs are mutually exclusive. In other words, FEMA will not reimburse for work items eligible under the FHWA-ER program. It is on these roadways where most confrontations in the field occur, though, and where prior coordination becomes an invaluable asset to the overall success of the operation.
A state DOT would typically require a local municipality to request and receive approval in order to allow the municipality's contractor to remove debris from a state-maintained roadway.  If approval is not requested and ultimately received, then it becomes a real possibility for multiple contractors to have valid contracts for the same road, and in these situations a municipal applicant's request for reimbursement could be questioned and, in fact, jeopardized.  
The required instruments of documentation between the two programs also are different; FHWA requires a detailed damage inspection report (DDIR), whereas FEMA requires a project worksheet (PW).
To avoid contractual complications, hasten the debris-removal process from affected areas, and increase the likelihood of receiving the maximum reimbursement possible, cities and counties would be well advised to take several specific steps well in advance of the need. If a local DOT office does not initiate contact with the municipalities within its region, the municipalities should press the issue and insist on a coordinated effort.  Then and only then will all jurisdictions involved be able to move forward with their planning, and the general public will be sure that all of the several jurisdictions serving their needs will receive the fastest response possible.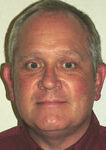 Kirby McCrary is president of Disaster Recovery Resources Inc., headquartered in Winston-Salem, N.C., and a registered professional engineer in both North Carolina and Florida. He was heavily involved in debris-management operations in Florida during the 2004-2006 hurricane seasons and, following Hurricane Wilma, oversaw all debris-removal and monitoring activities in Broward and Palm Beach Counties on behalf of the Florida Department of Transportation.