The COVID-19 pandemic takes its toll in terms of human lives and global economic consequences. Social distancing has proven to be the most promising strategy against emerging viruses without borders, but the heavy economic damage that follows puts in question the possibility of its continuation. In fact, weighing the two elements raises an important debate: What is the acceptable loss in order to win this battle?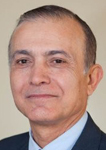 Strategically, the burden of considering acceptable loss is on the decision makers. This means the price the nation is willing to pay for achieving a balance between the length of the quarantine, economic losses, level of public compliance, and healthcare capacity. Evaluating the acceptable loss is a professional, financial, ethical, legal, social, cultural, and historical dilemma. Despite this, it is an inevitability in order to choose the appropriate crisis management strategy and, more importantly, the condition to end it.
In the military perspective, the acceptable loss refers to the assessment of the fatalities and damages that might be caused by a specific action or operation. Industries use acceptable risk to define the degree of risk to human lives and environmental damage that is acceptable after mitigating the maximum risks.
When managing a pandemic, many questions must be asked to determine acceptable losses and risks:
Loss of what: loss of lives, economic aspects, or loss of control?
Acceptable by whom: the public, decision makers, politicians?
Contrary to the acceptable loss, what is the benefit?
How much loss is acceptable in order to achieve (an adequate degree of) benefit?
How many fatalities of various groups (e.g., young, healthy, unemployed, elderly) of COVID-19 are considered 'acceptable'?
What is the alternative economic cost of 100, 150, etc. coronavirus deaths? Are these costs acceptable?
Since this pandemic puts the elderly at higher risk, is the cost of an 85-year-old lower than a child's life?
How can the economic cost of the lives be measured for those who developed mental health conditions, lost their jobs, or committed suicide?
Saving lives also depends the meaning of the number of COVID-19 deaths against the meaning of the economic losses damage to the healthcare system. It is not just about examining the numbers – deaths and dollars.
Similar to the triage performed by medical personnel in mass causality events, the acceptable loss should be put forward to a public debate. Discussing the price of life is complicated but inevitable. As in the case of medical triage, it is based on two basic principles: beneficence and distributive justice. And, as in the case of triage, one way should be prioritized over the other.
Eventually, one fact should be remembered: DEAD people do not work.
This article is adapted from a LinkedIn post published on 4 April 2020.