There is no one universally accepted definition of leadership, emergency management, or terrorism. There also is no one universally accepted definition of resilience. The term "resilience" is most effective, in fact, when defined in terms of sector-, organizational-, and/or mission-specific factors. Although the concept of resilience often encompasses such abstract factors as vulnerability, adaptability, and recovery, specific resilience definitions and initiatives are typically based on organizational and/or stakeholder objectives and needs.
Various research projects have been based on, or created, a number of appropriate definitions of resilience. However, the foundation of a successful resilience initiative necessarily includes at least a few general resilience concepts tailored to specific purposes related to the sector, organization, and/or individuals involved. However, it seems clear that defining resilience in terms of "specific objectives" has the advantage of helping senior management "buy into" the term, and approve associated resource allocations, thus ensuring that resilience will be included in an agency's future planning efforts.
Timing, ROI & the Inclusion Factor
Nonetheless, the resilience concept is still relatively new. Among the earliest disciplines to explore resilience as a planning factor are those in such fields as biology, psychology, and the material sciences. More recent disciplines – such as those related to emergency management, homeland security, and business continuity – are also beginning to implement various resilience initiatives. Simply being on the "resilience opportunity cusp," in fact, provides a major opportunity for many organizations to educate their own personnel and initiate resiliency programs for other employees and organizations currently unaware of how to incorporate resilience into their daily operations.
To be successful: (a) in incorporating resilience concepts into what is termed "profitable practice," which includes nonprofit entities as well; and (b) in promoting specific objectives as indicated above, the cost of a specific resilience initiative must generate a positive return on investment (ROI). For planning purposes, this means that the quantified cost of a resilience program must generate a greater benefit, as measured in dollars, than the actual monetary cost of that program. One way to achieve this essential goal is to incorporate many specific disciplines into the organization's overall "resilience umbrella," thereby creating greater efficiencies in mutual areas of concern as well as eliminating duplication.
The resilience-umbrella partners should include those involved not only with numerous closely related activities – e.g., enterprise risk management, information technology, security, safety, supply-chain management, and public relations – but also with others where inclusion would: (a) save resources by increasing efficiencies; and (b) increase the overall effective responses by each area of management during times of crisis or other "adaptive" induced circumstances.
Becoming a Leader – Now & in the Foreseeable Future
The future of resilience is to a large extent stakeholder specific, but at the same time slightly ambiguous, especially considering the fact that resilience is still a concept somewhat foreign to the previous experience and mindset of most organizations and decision-making officials. Therefore, there is a significant opportunity available for forward-looking leaders willing to initiate, manage, and carry out a broad scope of resilience initiatives.
Whether associated with companies, specific decision-making officials, or other senior leaders who already include robust resilience initiatives in their own plans and operations, the increasing complexities and challenges of today's world will undoubtedly add to the increased demand for highly qualified resilience managers and subject-matter experts. That demand will extend to and beyond the public, private, and nonprofit sectors – including all levels of government, all types of businesses, various training programs, the academic world, and private consultants – to meet the growing U.S. and international need for and reliance on more effective resilience capabilities.
The key question for preparedness professionals is simply this: "What role would you like to play in the future of resilience?" For those who would welcome the opportunity to significantly influence the development and growth of this still relatively new "discipline," at the macro or even micro level, the timing could not be better. Each person and each organization is and for many years to come will be, and embody, the real "future of resilience."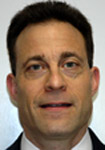 Marc Glasser, MS, CPP, CEM, CORE, FABCHS, is Managing Director at RM (Resilience Management) LLC. He is also: Associate Professor at University of Maryland University College (UMUC); Council Member at ASIS International Crisis Management and Business Continuity Council; Founding Board Member at American Board for Certification in Infrastructure Protection; Founding Board Member at American Board for Certification in Dignitary and Executive Protection; Adjunct Professor at University of Nevada, Las Vegas (UNLV); and an Adjunct Professor at Henley-Putnam University. He is also leading UNLV's exploratory research that could lead to the establishment of a PhD in Resilience. Previously, he was a U.S. Department of State Special Agent/Federal Law Enforcement.