Public health encompasses pandemics and bioterrorism incidents as much as injury and illness threats following other types of disasters. The burden of biological threats is often less visible, but can affect economic stability and national security just as much as (if not more than) other types of disasters. Efforts to mitigate and prepare for infectious diseases – both natural and malicious – have been subdued compared to other preparedness efforts.
Patrick Rose discusses the nation's level of preparedness for biothreats with three other subject matter experts. Listen to comments by subject matter experts on the challenges, roles, and responsibilities of state, local, and federal agencies when dealing with a public health disaster.
Read: Broadening the Public Health Security Agenda, by Patrick Rose
Read: Biothreat Preparedness – Less Talking, More Doing, by Catherine Feinman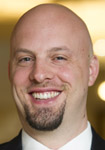 Patrick P. Rose, a senior analyst at Gryphon Scientific, holds a Ph.D. in infectious diseases and is a subject matter expert on national security issues related to public health security. He works with federal and local stakeholders to address requirements and gaps that produce vulnerabilities in public health security. In addition, he supports efforts domestically and internationally in the field and at the policy level to reduce the proliferation of biological weapons and to increase public health security awareness. These efforts include promoting greater engagement in the Global Health Security Agenda. He is an alumnus of the Emerging Leaders in Biosecurity Initiative and serves as an adjunct assistant professor at the University of Maryland Department of Epidemiology and Public Health.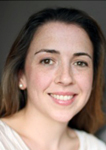 Ellen Carlin, DVM, is a veterinarian whose professional expertise centers on the fusion of diverse but related interests in the life sciences, medicine, and homeland security. As principal of Carlin Communications, she provides government relations and scientific writing and editing capabilities. In 2013, she completed a fellowship with the U.S. Food and Drug Administration Center for Veterinary Medicine. Before that, she was a senior professional staff member with the U.S. House of Representatives Committee on Homeland Security. She also has worked or volunteered as a small-animal clinical veterinarian for organizations including the Washington Animal Rescue League and the American Society for Prevention of Cruelty to Animals, and continues to volunteer time toward animal welfare initiatives.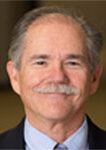 Eric Toner, M.D., is a senior associate with the UPMC Center for Health Security. He is an internist and emergency physician, with primary areas of interest in healthcare preparedness for catastrophic events, pandemic influenza response, and medical response to bioterrorism. He also serves as managing editor of the Clinicians' Biosecurity News and associate editor of the peer-reviewed journal Biosecurity and Bioterrorism: Biodefense Strategy, Practice, and Science. Before joining the UPMC, he was medical director of disaster preparedness at St. Joseph Medical Center in Towson, Maryland, where he practiced emergency medicine for 23 years. In 2003, he spearheaded the creation of a coalition of disaster preparedness personnel from the five Baltimore County hospitals, the Health Department, and the Office of Emergency Management.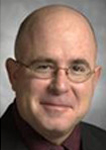 Thomas K. Zink, M.D., is an associate professor of environmental and occupational health in the Institute for Biosecurity at Saint Louis University College for Public Health and Social Justice. He graduated from the University of Missouri – Kansas City School of Medicine. He is a health-system quality specialist, an accomplished healthcare policy strategist, and an innovative researcher focusing on immunization as a means to promote community resilience through enhanced preparedness and protection of emergency services personnel. A retired fellow of the American College of Emergency Physicians, he is the founding director of Project EQUIPP (Equal Immunization Policies & Practices) – a grassroots organization that has been a catalyst in the formulation of new U.S. national guidelines that support the pre-event, anthrax vaccination of U.S. civilian emergency responders.