An Article Out Loud Flashback from the Domestic Preparedness Journal, May 22, 2013.
Change is often accompanied by challenges. This article shares the challenges that state and local jurisdictions faced in 2013 as they began implementing the guidance provided by Presidential Directive 8.
Narrated by Randy Vivian.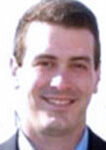 Jordan Nelms (pictured) is the Planning Branch Manager at the Maryland Emergency Management Agency, and previously worked as a contractor with Witt Associates supporting the PPD-8 Program Executive Office at the Federal Emergency Management Agency. He received a BA in political science/security studies from East Carolina University and pursued graduate studies at the Johns Hopkins University, the University of South Florida, and the University of St. Andrews in Scotland.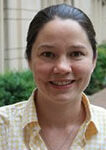 No tags for this post.