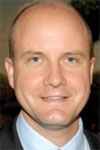 Around the world, ship crews face a number of security concerns whether in port, underway, or at anchor. The International Maritime Bureau reported in January 2013 that piracy in the hot spots in and around the Gulf of Aden/Indian Ocean operational region is down significantly from 2011 to 2012; and that piracy worldwide declined from 439 reported attacks in 2011 to 297 in 2012. However, maritime experts also reported that piracy against vessels outside the Indian Ocean region is continuing to rise.
During personal interviews conducted in April 2013, the following three maritime experts shared their views and concerns about the piracy threat and how to effectively assess and mitigate the related risks: (a) Luke Ritter, principal at Ridge Global (a consulting firm started by former Homeland Security Secretary Thomas J. Ridge) and author of Securing Global Transportation Networks; (b) Brian Peterman, chief executive officer of Command at Sea International (a maritime security company) and a retired Coast Guard vice admiral; and (c) Philip Murray, chairman of the Maritime Security Council (a private nonprofit organization headquartered in North Carolina that represents ocean carriers, cruise lines, port facilities and terminals, logistics providers, importers, exporters, and related maritime industries throughout the world).
"Piracy continues to be a problem around the world; however, the problem can be effectively addressed, but more resources are needed," commented Ritter. "Shipping companies, private yachts, and cruise lines do not have a lot of options when it comes to real-time threat reports and port risk assessments. The maritime industry is worldwide and very disjointed when it comes to collaborating on threats and information sharing."
Peterman said that there is no actual coordinated effort to collect and share information, "There is a reasonable amount of information as to what is happening in the commercial arena, but not much information in the private yacht world."
Data Collection & Sharing
There are a number of government and quasi-government agencies around the world collecting information, but very few share information with the maritime industry. "The maritime industry is extremely complex and touches so many different industries and transportation modes," said Ritter. "Unfortunately, there is not a lot of information sharing, and the onus for collecting threat information falls back on the shipping companies, cruise lines, and large yachts."
Following the 9/11 terrorist attacks, the U.S. Department of Homeland Security spent considerable time and significant resources working with various industries to develop better methods for sharing threat information. The National Council of Information-Sharing Analysis Centers (I-SACs was formed in 2003 by a volunteer group of ISAC representatives to manage the 15 different I-SACs stretching across various industries including real estate, transportation, supply chain, health, and maritime.
Murray said that the Maritime I-SAC has been funded 100 percent by the Maritime Security Council and geographically spans the world. "The Maritime I-SAC covers a large amount of information and territory worldwide," said Murray. "We are looking to continue to grow the Maritime I-SAC, but would benefit from additional funding to expand to the same level as the other I-SACs."
"People don't always understand what maritime covers. Maritime is thought of differently by different constituents," said Ritter. "There is no one U.S. government agency with overarching authority in the maritime sector, federal, state, and local law enforcement, and regulatory agencies cover various aspects of the industry."
Peterman agrees that the maritime realm touches a number of federal, state, and local agencies and there is no overarching agency that coordinates the collection of threat information. "The information sharing and coordination is much better at the local level than on the national level. There is great information sharing at that level because it is necessary to get the job done."
Reporting Threats & Assessing Risks
There are a number of private companies and industry consultants that provide shipping companies, cruise lines, and large yachts with threat reports and risk assessments, but this information comes at a cost to the user. "We tried to conduct assessments of a number of private intelligence collection companies and have only found a couple that understand the maritime environment, but they provide limited information concentrating on certain parts of the world," said Peterman.
The Maritime Security Council acts as the coordination center of information coming from sources around the world. "We work hard to protect proprietary information from our members and the users of the Maritime I-SAC," said Murray. "The Maritime Security Council is best positioned as a private nonprofit to coordinate, protect, and disseminate timely threat reports and information to the I-SAC users."
"There is a great opportunity for the maritime industry to collaborate on threat reporting and risk assessments, because the industry shares a common adversary," said Ritter.
Positive Advances – Despite Budget Cuts & Limited Resources
Port and maritime security in the United States is primarily handled by local and state law enforcement agencies with overlap by federal agencies. The physical security in most ports is typically handled by local law enforcement agencies or port authority police. Through the ongoing financial crisis, these agencies continue to experience program and budget cuts that leave agencies scrambling for resources.
"There have been a lot of positive advances in local maritime security because of the Port Security Grant Program," said Peterman. "However, we are probably going to see a major reduction in grants and funding at the state and local level with budget cuts." Peterman also stated that he thinks one of the programs that might get cut is the Coast Guard's foreign port assessment program. Through this program, the Coast Guard conducts threat assessments of foreign ports to determine security risks.
"Piracy, cargo theft, and general maritime security threats continue to be a problem as criminals are becoming more sophisticated, while law enforcement agencies are facing major program and budget cuts," stated Ritter.
Ritter, Peterman, and Murray all agree that there is a lot of work that still needs to be done in the maritime industry in order to collaborate on threat reports and risk assessments. As the focus in the United States shifts from maritime threats to immigration and border security, funding will likely be diverted from maritime security to land border security.