An Article Out Loud Flashback from the Domestic Preparedness Journal, May 06, 2009.
When firefighters, hazmat specialists, or other responders report for duty at a possibly contaminated scene, they must be properly dressed. The key factors to consider in 2009 are still critical considerations today.
Narrated by Randy Vivian.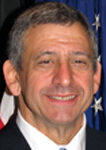 Glen Rudner retired in 2022 as a manager of environmental operations for the Norfolk Southern (NS) Railway with environmental compliance and operations responsibilities in Tennessee, Alabama, Mississippi, and Louisiana. Previously, he was the hazardous materials compliance officer for NS's Alabama Division (covering Alabama, Mississippi, Louisiana, and southwestern Tennessee). Prior to NS, he served as one of the general managers at the Security and Emergency Response Training Center in Pueblo, Colorado. He worked as a private consultant and retired as a hazardous materials response officer for the Virginia Department of Emergency Management. He has nearly 42 years of experience in public safety. He spent 12 years as a career firefighter/hazardous materials specialist for the City of Alexandria Fire Department, as well as a former volunteer firefighter, emergency medical technician, and officer. As a subcontractor, he served as a consultant and assisted in developing training programs for local, state, and federal agencies. He serves as secretary for the National Fire Protection Association Technical Committee on Hazardous Materials Response. He is a member of the International Association of Fire Chiefs Hazardous Materials Committee, a member of the American Society of Testing and Materials, and a former co-chairman of the Ethanol Emergency Response Coalition. He served as a member of the FEMA NAC RESPONSE Subcommittee.