An Article Out Loud from the Domestic Preparedness Journal. 
Law enforcement agencies are tasked with protecting life and safety as well as the civil liberties of those within their jurisdictions. Crowds present even more complex and dynamic scenarios. However, this research on crowd psychology can help law enforcement officers navigate these complexities on an operational level. Being able to gauge crowd behavior would help officers make more informed planning and response decisions and reduce the risk of civil unrest.
Narrated by MacGregor Stephenson.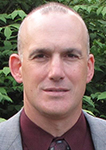 Robert Leverone retired as a lieutenant from the Massachusetts State Police after thirty-one years of service. He was commander of the Special Emergency Response Team, an arm of the agency tasked with crowd control. He holds a Bachelor of Science in Business Administration from Northeastern University, a Master of Science in Criminal Justice from Westfield State University, and a Master of Arts degree in Homeland Security Studies from the Naval Postgraduate School, where he wrote his thesis entitled, Crowds As Complex Adaptive Systems: Strategic Implications for Law Enforcement. He is the owner and president of Crowd Operations Dynamix Inc., specializing in training and consulting law enforcement and private industry in crowd management and control issues.