An Article Out Loud from the Domestic Preparedness Journal. 
The Nashville Christmas bombing provides valuable lessons about targeted violence incidents. This research on pre-attack indicators shares four key takeaways for law enforcement and other preparedness professionals to understand regarding lone wolf and leaderless resistance attacks. Knowing other pre-attack indicators may help thwart a future attack even when the motive is unknown.
Narrated by MacGregor Stephenson.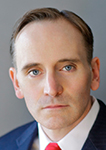 Robert F. Kelly, JD, is an assistant professor with Western Illinois University's (WIU) School of Law Enforcement and Justice Administration. Before his WIU professorship, he was an experienced police leader who served 25 years with the Pennsylvania State Police (PSP). He retired from the PSP as a station commander, having served in various field and administrative roles throughout his career.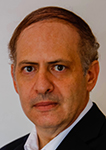 Dean C. Alexander JD, LLM, is the director of the Homeland Security Research Program and professor of Homeland Security at the School of Law Enforcement and Justice Administration at Western Illinois University. In addition to numerous peer-reviewed publications, he has authored several books on terrorism, including: Family Terror Networks (2019); The Islamic State: Combating the Caliphate Without Borders (Lexington, 2015); Business Confronts Terrorism: Risks and Responses (University of Wisconsin Press, 2004); and Terrorism and Business: The Impact of September 11, 2001 (Transnational, 2002). In addition, he is frequently interviewed by domestic and international media, such as the Washington Post, Boston Globe, Atlanta Journal-Constitution, Chicago Tribune, Dallas Morning News, Orlando Sentinel, Associated Press, Voice of America, Security Management, El Mercurio, Tribune de Genève, and NHK. He has provided on-air commentary for television and radio stations, including CBS Radio, Voice of America, Wisconsin Public Radio, and CB-Business.