An Article Out Loud Flashback from the Domestic Preparedness Journal, August 12, 2015.
Currently, in Kentucky communities hard hit by severe storms and tornados, Home Depot and Walmart have teamed with the Federal Emergency Management Agency (FEMA) to offer workshops on home improvement tips, methods for preventing future damage, and techniques for rebuilding homes to be hazard resistant. As described in this 2015 article, the ongoing public-private partnership efforts in Kentucky can help to shorten the recovery period and increase community preparedness for future threats.
Narrated by Randy Vivian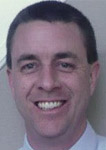 Gordon Hunter is a retired U.S. Air Force major with 24 years of service: 15 on active duty in mission support fields to include security forces, civil engineering, disaster preparedness, explosive ordnance disposal, and Rapid Engineer Deployable Heavy Operational Repair Squadron Engineers (RED HORSE) heavy combat engineering; and nine as the deputy commander of the 8th Weapons of Mass Destruction Civil Support Team in Colorado. He is a graduate of the U.S. Air Force Academy and holds a masters degree in homeland security from the Naval Postgraduate School. He currently is employed by Chenega Applied Solutions as an operations evaluator for the National Guard Bureau CBRN (Chemical, Biological, Radiological, Nuclear) Response Enterprise Standardization Evaluation Assistance Team.