Although federal grants have served taxpayers well during the past decade by helping states, cities, and the nation as a whole improve their individual and collective readiness capabilities, it has been long recognized that such grants are not going to be available forever. The ebb and flow of grant offerings have, in fact, at least for the response community, been historically based on the reaction to events that far exceeded the abilities of a specific community (and sometimes an entire state and/or the nation) to respond both immediately and effectively. Among the more prominent examples of this funding roller coaster were the abrupt rise in concern after the Sarin nerve agent attacks in 1995 against the Tokyo subway system in Japan and the 9/11 terrorist attacks on the World Trade Center and Pentagon in 2001.
Partly because of other national budget problems, there are now growing predictions of less funding, fewer dedicated grant streams, and new ways in which grant funds are likely to be allocated. Fewer UASI (Urban Area Security Initiative) cities will receive funding, for example, than in years past and a recommendation not to fund some states at all with State Homeland Security Program (SHSP) funds has been under consideration. But if there is another catastrophic "incident" such as the 9/11 attacks it could increase current funding expectations and possibly add new funding proposals to the mix of grants now available and/or anticipated in the near future. If such incident is of a CBRN (Chemical, Biological, Radiological/Nuclear) nature the United States would in all probability raise grant funding well above previous and currently anticipated levels.
If the response community plans properly, moreover, there might still be good news for the future. However, there must be a plan in place to incorporate reserve funding into annual budgets, with carryover, to support the sustainment of prior grant purchases (including payments to meet staffing requirements). It is important to remember, though, that initial purchases or acquisitions may be covered by the grant but sustainment funding probably would not be.
Many response agencies have become somewhat more dependent than they should on the blossoming world of technology, despite the fact that most grants will not be able to sustain or renew services or applications for at least some of the higher-cost technologies. Such agencies should, though, after something new has been purchased, be prepared, as a prudent rule of thumb, to purchase upgrades and/or replacements again and again because a new standard has been set and the new technologies involved are likely to be in demand for years to come. When working with the U.S. Department of Homeland Security (DHS) and accepting the various grants that DHS offers, therefore, the accepted and "best practices" recommended in the department's Authorized Equipment List (AEL) and Standardized Equipment List (SEL) should be followed in future purchasing decisions.
Ancillary Benefits and Program-Specific Grants
Many grants can be put to multiple uses, of course, providing cross benefits to the several agencies likely to be part of a greater, and interconnected, overall response system or network. For example, a countywide communications system would assist the fire department in responding to fires, hazardous materials incidents, emergency medical responses, and CBRNE situations. Even with current technology, additional information can be transmitted – e.g., aerial photography, which can assist in responding to unfamiliar areas. That same technology also could be used to assist local transportation, school administration, and parks and recreation agencies in identifying areas of responsibility to be developed or improved.
It is important to understand all aspects of a project that is proposed within a community so that its impact can be assessed and its benefits spread throughout a broader base. In addition, expanding the program's definition to include these ancillary benefits may sometimes even result in an increase in the amount of funding received.
In searching for non-governmental or private grants, there are two basic types that foundations and corporations typically award: general-purpose operating support grants; and program-development project support grants. These grants may be used to support the operating costs (sustainment) of equipment or they may be used for a stand-alone project or activity – for example, the purchase of a specific high-cost equipment item. Although there may be specific stipulations on how the money may be used, many of these grants are occasionally issued as basic financial contributions.
Program-specific grants – the most common type of non-governmental or private grants allocated in recent years – may include funds for training or other specific educational programs that focus on particular subject matters such as tactics, instrumentation, or management (e.g., incident command, safety). There also are some cross-benefits types of grants that can be funded focusing on specific multipurpose projects such as communications interoperability or EOC (Emergency Operations Center) support programs.
In today's difficult economy, there is an obvious need to carry out more research and to aggressively seek out non-government grant sources – each of which is likely to have its own modus operandi for assessing, communicating, and awarding grants. Many of these non-governmental grants have some unique characteristics, so it is particularly important to understand the various and frequently essential nuances involved and to integrate the most appropriate prospects into the grant-seeking process. In other words, there is usually little or no government boilerplate involved in such grants, so the applications must be very carefully "customized" to accommodate the requirements of the grantor.
There is a tremendous amount of gloom and doom forecasting for the funding streams that many emergency response agencies rely on to meet the preparedness goals that have been imposed. And there is the obvious DHS grant funding which is still available, and likely to continue (but perhaps at a lower scale). However, there also is a broad spectrum of other resources that should not be overlooked or forgotten. These other funding sources can greatly enhance the ability of the response community to protect their communities and provide the resources needed to implement and continue both current and future programs, projects, and equipment purchases.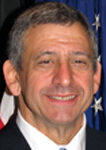 Glen Rudner retired in 2022 as a manager of environmental operations for the Norfolk Southern (NS) Railway with environmental compliance and operations responsibilities in Tennessee, Alabama, Mississippi, and Louisiana. Previously, he was the hazardous materials compliance officer for NS's Alabama Division (covering Alabama, Mississippi, Louisiana, and southwestern Tennessee). Prior to NS, he served as one of the general managers at the Security and Emergency Response Training Center in Pueblo, Colorado. He worked as a private consultant and retired as a hazardous materials response officer for the Virginia Department of Emergency Management. He has nearly 42 years of experience in public safety. He spent 12 years as a career firefighter/hazardous materials specialist for the City of Alexandria Fire Department, as well as a former volunteer firefighter, emergency medical technician, and officer. As a subcontractor, he served as a consultant and assisted in developing training programs for local, state, and federal agencies. He serves as secretary for the National Fire Protection Association Technical Committee on Hazardous Materials Response. He is a member of the International Association of Fire Chiefs Hazardous Materials Committee, a member of the American Society of Testing and Materials, and a former co-chairman of the Ethanol Emergency Response Coalition. He served as a member of the FEMA NAC RESPONSE Subcommittee.