Schools, colleges, and universities are diverse communities that present especially challenging situations. Safety officials know that they have to be extremely well prepared for a vast array of potentially difficult situations that can spiral. Fortunately, many resources exist to help communities prepare for such dangerous scenarios.
Since the mass killings at Columbine High School (Colorado) in 1999 and at Virginia Tech in 2007, federal, state, tribal, and local officials from around the country have made significant efforts on planning, training, and exercises, as well as technologies and standards, to strengthen preparedness for these devastating attacks. Federal agencies, along with campus safety leaders, state, tribal, and local officials have focused significant time in preparing for this special potential crisis.
Active Shooter Online Training
The Federal Emergency Management Agency (FEMA) has a one-hour online course (IS-907 Active Shooter: What You Can Do) that provides an introductory lesson on the actions that may be taken when confronted by an active shooter, as well as indicators of workplace violence and how to manage the consequences of an incident. This course describes actions to take to prevent and prepare for potential active shooter incidents, ways to recognize potential workplace violence indicators, actions to take when confronted with an active shooter and responding law enforcement officials, and ways to manage the consequences of an active shooter incident.
FEMA – in partnership with the U.S. Department of Justice, Federal Bureau of Investigation (FBI), the National Counter Terrorism Center, and other partners – conducts active shooter and mass casualty event training through FEMA's Joint Counter-Terrorism Awareness Workshop Series. FEMA's whole of community emphasis has been deployed in this scenario as in other disasters with the following stakeholders: individuals, families, and households; the private and nonprofit sectors; faith-based organizations; and local, schools, colleges, universities, state, tribal, territorial, and federal governments.
Strategic & Tactical Training
The Federal Law Enforcement Training Center (FLETC) held a national summit, in a number of locations, over the last three years, on preventing multiple casualty violence, focusing on strategic approaches to information sharing. This summit brought together stakeholders from fields such as emergency management, fire service, law enforcement, healthcare, law, social sciences, education, and academia to discuss how to improve the nation's ability to prevent future mass casualty attacks.
In response to the 2012 Newtown (Connecticut) shooting at Sandy Hook Elementary School, the FBI sought ways to better protect the lives of responding officers and the innocent people victimized by an active shooter. The FBI partnered with Texas State University (TSU) to update Department of Justice (DOJ) Bureau of Justice Assistance funded tactical training for frontline patrol officers who respond alone, or with one or two others, to an active shooter situation. The FBI then sent 100 of its trainers to TSU train-the-trainer programs, so these agents and their TSU counterparts expanded training on active shooter response tactics nationwide. These instructors provide free and vital training to state and local law enforcement officers, and an additional $1.1 million in funding provided by the FBI and DOJ significantly increased the number of trained officers.
A couple of years ago, the FBI's 56 field offices hosted newly developed two-day workshops on active shooter situations, which brought together sheriffs, chiefs, and other senior command staff from more than 1,850 state, local, tribal, and campus police agencies. FBI experts and attendees shared lessons learned and best practices, and they discussed available resources when faced with responding to and recovering from active shooter and mass casualty incidents. All 56 FBI field offices nationwide hosted active shooter tabletop exercises to focus on how to respond to and recover from a mass killing incident at an elementary school. More than 2,000 representatives from more than 1,000 agencies participated, including: representatives from the U.S. Department of Homeland Security, law enforcement, fire services, and emergency medical services, as well as federal prosecutors and district, county, and state attorneys. FBI offices continue to host these no-cost trainings and table-top exercises.
Critical Incident Resources
The FBI has developed and distributed throughout the year 25,000 copies of a comprehensive critical incident handbook specifically designed for state, local, campus, and tribal law enforcement. The handbook, and an accompanying on-scene commander pocket guide, provides essential checklists, resources, and guidance for on-scene commanders responding to events including active shooter and mass casualty incidents.
Effectively working with the media is a critical part of emergency management. The FBI developed and distributed 25,000 new crisis communications quick reference guides. These pocket guides, which are being distributed to state, local, campus, and tribal law enforcement, provide easy-to-follow guidance on how to prepare to handle a national media event, a checklist to follow, and guidance on how to coordinate with unified command, manage press conferences, and deal with social media.
The FBI has an active shooter web page, housing information on best practices, lessons learned, and resources on active shooter situations. The FBI has an active shooter location on "Law Enforcement Online," a secured site that allows law enforcement agencies to share resources and speak to each other during ongoing events and investigations via a virtual command center.
Expanded Outreach & Preparedness Tools
Since Newtown, the FBI – in partnership with FEMA, state, local, tribal, and campus law enforcement agencies – has hosted hundreds of meetings, exercises, and presentations with citizen groups, private industry, and educational groups. These events have focused on best practices and lessons learned from the 2013 response to the Boston Marathon bombing as well as the following 2012 active shooter incidents: school shooting in Newtown; theater shooting in Aurora, Colorado; and Sikh Temple shooting in Oak Creek, Wisconsin.
In addition, the FBI maintains a database of all active shooter scenarios since 2000, now containing 27 pages of descriptions of more than 200 such incidents. The FBI's Hazardous Devices School at Redstone Arsenal deals with working on preparedness for such events, with working groups addressing the agency's emergency response and domestic preparedness.
The National Association of School Principals is significantly engaged in awareness and preparedness activities as well. Many private companies offer preparedness training, using these active shooter scenarios for their format.
The newest nonprofit addition to these preparedness tools, the Points of Light Foundation, founded by former President George H. W. Bush, offering an opportunity for nonprofit, community, and faith-based organizations to participate in an internet-based exercise entitled "Workplace Down – An Active Shooter Exercise." This free tabletop exercise was held on Thursday, 29 September 2016, and provided an opportunity to work through scenario information and injects dealing with an active shooter within the office.
Finally, FEMA has information available online for steps to take: (a) before an active shooter incident to prepare; (b) during such an event to stay safe; and (c) after such an event to recover.
In summary, progress has been made, but no one is completely satisfied with the current status of active shooter preparedness. Improvements are being made every day as hard work continues to focus on safety of children, students, faculty, and administrators at schools, colleges, and universities, as well as all governmental jurisdictions and many private and nonprofit sector leaders.
Note: This is a subject of personal as well as professional concern. The author's grandson found himself and his academic advisor in the midst of strategizing in an attempt to keep their classroom safe during the Virginia Tech shooting incident in 2007, while the attacker was able to shoot his way into the classroom, slaying several students and his professor.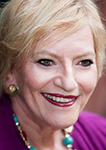 Kay Goss is the President of World Disaster Management, LLC. Her emergency management work began 40 years ago, as senior assistant to two state governors coordinating fire service, emergency management, emergency medical services, public safety, and law enforcement for 12 years. She then served as the Associate Federal Emergency Management Agency (FEMA) Director for National Preparedness, Training, Higher Education, Exercises, and International Partnerships (presidential appointee, U.S. Senate confirmed unanimously). She was a private sector government contractor for 12 years, at the Texas firm, Electronic Data Systems (EDS) as senior emergency manager and homeland security advisor and SRA International's director of emergency management services. She currently serves as a nonprofit leader on the Board of Advisors for DRONERESPONDERS International and for the Institute for Diversity and Inclusion in Emergency Management, and as graduate professor of Emergency Management at University of Nevada at Las Vegas for 16 years, İstanbul Technical University for 12 years, the MPA Programs Metropolitan College of New York for five years, and George Mason University. She has been a Certified Emergency Manager (CEM) for 25 years and a Featured IAEM CEM Mentor for five years, and Chair of the Training and Education Committee for six years, 2004-2010. She is also on the Advisory Board for Domestic Preparedness.