The rapid collapse of Afghanistan creates uncertainty and fears around how swiftly the Islamic State (ISIS) and al-Qaida can rebuild, mobilize, and plan attacks on the West under a Taliban-led government. As conflict breeds instability, volatility will certainly follow the U.S.
withdrawal from Afghanistan. There will likely be a reconstitution of al-Qaida and growth of ISIS as two movements compete for influence in the country. It calls to question whether the recent attacks in New Zealand, inspired by ISIS, were motivated by what most would consider a victory for Jihad as the Taliban's self-proclaimed victory seeks to inspire more terrorist movements. After 20 years of U.S. occupation, many are questioning whether Afghanistan will once again become a massive draw and haven for Islamic extremists.
A Taliban-led Afghanistan will be a welcoming operating atmosphere for terrorists, insurgents, and foreign fighters alike. Al-Qaida has somewhat passionately waited in the wings and is now in the limelight following the recent Taliban victory. As proclaimed by al-Qaida, "This victory has demonstrated what the Islamic nation is capable of when it unites, takes up arms, and fights in the Way of Allah to defend its Religion. These events prove that the Way of Jihad is the only way that leads to victory and empowerment." According to the United Nations, it is estimated that the current number of armed Taliban fighters ranges from approximately 58,000 to 100,000. Globally, over the past few years, Afghanistan has accounted for 41% of deaths from terrorism-related violence and the Taliban was accountable for 87% of these fatalities.
Law Enforcement Concerns
It will be difficult to get independent accounts on what is happening inside Afghanistan without human intelligence. However, the intelligence community can project what is likely to take place based on what is currently known and historical precedents. Organizations like ISIS and al-Qaida have continually proven their capabilities and intent to attack the U.S. and its interests. These organizations will continue to plot new attacks and seek impressionable people to commit acts of violence against the U.S. through direct involvement or inspired attacks.
An increase of homegrown violent extremist and domestic violent extremist attacks will become a focus of local and state policing. However, the international threat certainly has been heightened as the Department of Homeland Security released the National Terrorism Advisory System (NTAS) Bulletin stating, "These threats include those posed by domestic terrorists, individuals and groups engaged in grievance-based violence, and those inspired or motivated by foreign terrorists and other malign foreign influences." Making information sharing between all levels of law enforcement and intelligence community paramount, intelligence gathering and sharing will have to occur at all levels in order to be successful. According to the National Strategy for Counterterrorism (NSC), "These groups stoke and exploit weak governance, conflict, instability, and longstanding political and religious grievances to pursue their goal of eliminating Western influence in majority Muslim countries and reshaping Islamic society." According to the NSC, based on what is known about the organizations and what they seek to exploit, Afghanistan is perfectly aligned to become a jihadist refuge. According to the Global Terrorism Index, 95% of deaths from terrorist attacks over the past 17 years have occurred in countries that are in conflict, and "Afghanistan remains the country with the highest impact from terrorism." Most recently, U.S. chair of the Joint Chiefs of Staff, Gen. Mark Milley stated, "My military estimate is that the conditions are likely to develop to a civil war. I don't know if the Taliban are going to be able to consolidate power and establish governance."
Reuniting After U.S. Withdrawal
Since the attacks of 9/11, the U.S. interest in Afghanistan has primarily been focused on preventing future attacks. It has been 20 years since the U.S. led an invasion into Afghanistan in search of al-Qaida, which was embraced and protected by the Taliban. In fact, the Taliban's rejection to hand over top al-Qaida member Osama bin Laden is what ultimately led the U.S. military insurgency and ousting of the Taliban regime. In videos posted on social media, bin Laden's top aide, Amin ul-Haq, returned to his hometown of Nangarhar, Afghanistan, just hours after U.S. forces left Kandahar.
Ul-Haq was al-Qaida's top arms supplier, bin Laden's chief deputy, and has been on the U.S. list of Specially Designated Global Terrorists since 2001. This development is of great significance as reporting suggests ul-Haq is now a key figure working with the Taliban. Although the Taliban and al-Qaida have different ideologies, different goals, and different languages, they have shared a long history that dates back to the 1990s, a relationship that has been strengthened by a shared struggle against global forces in Afghanistan and one that remains closely aligned. To what extent these two organizations will remain aligned going forward is yet to be seen given that the common enemy is no longer occupying the country.
On 7 September 2021, the Taliban declared Afghanistan an Islamic Emirate and announced a new government. The militant group did not include any women in the new interim government and has been using violent measures against protests. Under the new Taliban-established government, Sirajuddin Haqqani was appointed the new interior minister for Afghanistan. Sirajuddin Haqqani is the son of the
founder of the classified terrorist group the Haqqani Network, which the U.S. designated as a Foreign Terrorist Organization due to its involvement in the Afghan insurgency and links to al-Qaida. Haqqani is also on the FBI's most wanted list due to his involvement in suicide attacks and close ties with al-Qaida. The FBI believes Haqqani is connected to the 2008 hotel attack in Kabul that killed six people, as well as a U.S. citizen. It is also believed that Haqqani "coordinated and participated in cross-border attacks against United States and coalition forces in Afghanistan." Additionally, Haqqani was involved in the planning of Afghan President Hamid Karzai assassination attempt in 2008.
Haqqani is not the only concern with the newly formed government. Mullah Mohammad Hassan Akhund, one of the Taliban's founders, was named prime minister. He is on a UN blacklist. Mullah Abdul Ghani Baradar, a Taliban co-founder, has been tapped as deputy prime minister. Four Taliban members released from Guantanamo Bay (GTMO) are part of the Taliban's new hardline government. In addition, a
declassified 2020 Office of National Intelligence report indicated that a total of 104 of the 729 detainees released from GTMO have reengaged in terrorist activities, including conducting and planning attacks and recruiting and funding terrorists.
Establishing a Base of Operations
The Taliban is attempting to portray themselves as moderates, but their selections in the interim government leave many questions as to their true intent. In September 2021, Saudi Arabia's foreign minister Prince Faisal bin Farhan Al Saud said, "the resurgence of al-Qaeda, ISIS and the Taliban in Afghanistan is a matter of real concern."
Al-Qaida's existence in Afghanistan has been diminished since the U.S.-led invasion in 2001. However, with top leadership such as Amin ul-Haq returning, there is significant concern that the region could once again develop into a terrorist haven. A recently released United Nations report suggests that the substantial leadership of al-Qaida still resides in the Afghanistan and Pakistan border regions, making it logistically effortless for them to unite out of exile. The UN further reported that al-Qaida's presence exists in at least 15 Afghan provinces and is reported to have upward of 500 members. This number is likely to grow quickly given the circumstances within the region and the fact that the Taliban released many senior al-Qaida operatives when it captured Bagram Air Base in mid-August. Of great concern, the report suggests that the "Taliban and al-Qaida remain closely aligned and show no indication of breaking ties." As history has documented, the report only solidifies that al-Qaida's long-term strategy is "strategic patience for a period of time before it would seek to plan attacks against international targets again."
Examining documents found in bin Laden's Abbottabad hideout, even bin Laden stressed the importance of a haven in Afghanistan. Derived from the Arabic language meaning "the base," the term al-Qaida itself is critical. Afghanistan will likely remain the base from which al-Qaida will continue to operate.
Aside from the long historical allegiance of the Taliban and al-Qaida, an ISIS affiliate, known as ISIS Khorasan (ISIS-K) established itself in the Afghanistan/Pakistan region in 2015. The State Department designated ISIS-K as a foreign terrorist organization on 14 January 2016. ISIS-K is a smaller and more obscure branch of the Islamic State of Iraq and Syria. Named for the historical region spanning the Middle East and Asia, ISIS-K was formed mainly from defectors of the Taliban and known terrorist movement Tehrik-e Taliban. According to the United Nations Security Council, ISIS-K has roughly 2,000 members. However, the group can attribute nearly 80 attacks to their name in just the first four months of 2021, including the suicide bomb that killed 75 Afghans and 12 U.S. service members days before U.S. troops pulled out of the region. Although the Taliban and ISIS-K are at odds over territory and indoctrination differences, many have supported a one-entity approach to unite under one caliphate.
Coordination & Collaboration Needed in Law Enforcement & Intelligence
The rapid rise in ISIS-K has forced the Biden administration to consider talks with the Taliban, to coordinate counterintelligence operations against ISIS-K. This decision could have longstanding implications for the future of intelligence gathering in Afghanistan. Still, the human intelligence (HUMINT) on the ground in the region has been fragmented with the abrupt withdrawal of U.S. troops and government officials. Rebuilding trust in the Afghan people after the U.S. withdrawal and creating an alliance with the Taliban can be problematic for U.S. intelligence officials. ISIS-K and the Taliban could create a haven for terrorists to train without U.S. intelligence officials' oversight from HUMINT on the ground reporting on operations. This inability to capture real-time intelligence could certainly lead to future attacks in the U.S. and Europe from would-be terrorists trained in these camps.
As refugees attempt to flee from the Taliban and ISIS-K rule, these terror groups could attempt to embed potential terrorists within fleeing refugees. In 2016, only five years ago, the U.S. House of Representatives Committee on Homeland Security had a hearing on the infiltration of terrorists into refugee and visa programs. The committee cited two ISIS-inspired Iraqis arrested by the FBI on terror-related charges that had entered the U.S. in the refugee program. U.S. Custom Border Protection (CBP) recently arrested two Yemeni men, one in January 2021 and one in March 2021, on the FBI's terrorist watchlist and no-fly list. The combination of refugees fleeing Afghanistan and the overwhelming surge of migrants at the U.S.-Mexican border will become an intelligence and policing challenge for federal, state, and local law enforcement agencies in the U.S.
Refugees fleeing Afghanistan and surging migrants at the U.S.-Mexico border will become an
intelligence and policing challenge for law enforcement in the U.S.
On 13 August 2021, the Secretary of Homeland Security, Alejandro Mayorkas, issued a new National Terrorism Advisory System (NTAS) Bulletin warning of possible terrorist attacks due to the 20th anniversary of 9/11. The bulletin warns of domestic and foreign threats to the U.S. and the resurrection of al-Qaida in the Arabian Peninsula's (AQAP) English version of Inspire Magazine after a four-year hiatus. It is a magazine that has inspired terrorists such as the Boston Bomber, Tamerlan Tsarnaev, to commit acts of terror.
To strengthen homeland security, federal, state, and local law enforcement officials must work together, and share information to protect the communities they police. Local law enforcement will feel the brunt of policing refugees and migrants entering the U.S. with limited resources and little to no training. Law enforcement agencies are already suffering from COVID-19 stressors and a lack of support with police-reform movements cutting law enforcement budgets. This creates a diverse array of threats against law enforcement that can fuel ISIS and al-Qaida leaders to strike at the U.S. with acts of violence. The combination of these red flags could lead to the possibility of future attacks.
Counterterrorism experts believe that al-Qaida is now in a position to rebuild itself in Afghanistan and in a better position to coordinate attacks against the U.S. "The current assessment probably, conservatively, is one to two years for al-Qaeda to build some capability to at least threaten the homeland," stated Lieutenant General Scott Berrier, director of the Defense Intelligence Agency. The Taliban's governmental overthrow of Afghanistan generates significant obstacles for the U.S. to combat terrorism and terrorism financing particularly against ISIS-K and al-Qaida. The intelligence community must be proactive and collaborate to prevent attacks on U.S. soil. Particularly with a haven forming in Afghanistan.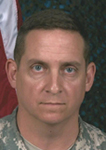 Anthony L. Clark, J.D., serves as a professor of Homeland Security at The University of Tennessee Southern. He has wide-ranging experience gleaned from the United States Military, where he served abroad with the U.S. Marine Corps, and recently retired from the Tennessee Army National Guard. Furthermore, he offers a vast law enforcement background, having served as a police officer, detective, chief deputy, and a special agent with the Tennessee Bureau of Investigation.
Richard Schoeberl, Ph.D., has over 25 years of law enforcement experience, including the Federal Bureau of Investigation (FBI) and the National Counterterrorism Center (NCTC). He has served in a variety of positions throughout his career, ranging from a supervisory special agent at the FBI's headquarters in Washington, DC, to unit chief of the International Terrorism Operations Section at the NCTC's headquarters in Langley, Virginia. Before these organizations, he worked as a special agent investigating violent crime, human trafficking, international terrorism, and organized crime. He was also assigned numerous collateral duties during his FBI tour – including as a certified instructor and member of the agency's SWAT program. In addition to the FBI and NCTC, he is an author and has served as a media contributor for Fox News, CNN, PBS, NPR, Al-Jazeera Television, Al Arabiva Television, Al Hurra, and Sky News in Europe. Additionally, he has authored numerous scholarly articles, serves as a peer mentor with the Police Executive Research Forum, is currently a professor of Criminology and Homeland Security at the University of Tennessee-Southern, and works with Hope for Justice – a global nonprofit combatting human trafficking. He also serves on the Domestic Preparedness Advisory Board.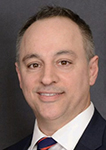 Anthony (Tony) Mottola has over 35 years of law enforcement and security experience including the New York City Police Department and the United States Air Force. He retired as a sergeant detective (SDS) after 25 years as a member of NYPD. He served as executive officer for the NYPD Intelligence Bureau's Strategic Unit, which is a covert counterterrorism initiative and director of the Domestic Liaison Program. He represented the Intelligence Bureau in numerous investigations including the Boston Bombing, civil unrest, mass shootings, and large-scale incidents outside New York City. During his tenure with the NYPD, he worked additional assignments in Counter Terrorism, Gang Intelligence, Detective Bureau, Task Force, Street Narcotics Enforcement Unit, anti-gang/graffiti units, and patrol. He was a first responder/search leader for recovery efforts and supervisor of security details in the immediate aftermath of World Trade Center attacks. He holds a master's degree from Marist College and is a doctoral candidate at Nova Southeastern University. Additionally, he is a professor with The University of Tennessee Southern.