In general, emergency management agencies are assigned the leading role in public safety planning for a special event. However, if there is an increased risk or probability of a CBRNE (Chemical, Biological, Radiological, Nuclear, Explosive) incident, the dynamics change and the planning effort must be much more closely coordinated with the local, state, and federal agencies usually tasked with hazmat responsibilities.
When planning for events that have a significant CBRNE risk, all of the operational contingencies imaginable should be taken into account. Many weeks or months of planning among numerous organizations and jurisdictions are required to meet a multitude of contingencies – e.g., perimeter security, standoff detection, and monitoring, to name just a few. During the planning process, moreover, all of the possible problems and scenarios that may occur must be fully documented and evaluated. Of course, such planning for all possible scenarios also requires a significant degree of flexibility.
Experience has shown that, when developing an effective as well as comprehensive CBRNE plan for special events, a fixed amount of time usually should be built in to prepare for each such event. One method that has been successfully, and efficiently, used by many agencies in allocating the planning time likely to be needed is to break down the process into a two-thirds/one-third ratio that uses two-thirds of the allotted time to planning per se and the remaining one-third to execution of the plan that has been created (and approved by the senior authorities involved).
In communities that not only possess high-profile targets but also host high-profile events, many already have CBRNE planning systems in place. By using existing plans that have already proved to be successful, these communities do not have to start from scratch each and every time – they simply modify existing plans where, when, and as needed.
The Best Approach: Planning for the Worst
Today, most of the nation's public safety emergency response agencies, particularly those in larger cities, should already have their local CBRNE response protocols in place. As part of the planning process for each future event, these already existing procedures and protocols should be thoroughly reviewed – and, if necessary, updated and/or modified to meet new or changed circumstances. Then, if or when a CBRNE incident occurs during a future special event, the updated local response-agency protocols should be followed.
During the planning of special events, planners and organizers obviously cannot plan for or anticipate the specific particulars for any and every crisis imaginable. However, certain measures can be taken that would help both to ensure the safety of responders and to reduce the risk to participants. For example, if/when a propane tank leaks, fire departments will routinely use previously established and practiced procedures – as well as the detection and monitoring equipment needed – to establish the hot, warm, and cold zones in the areas in close proximity to the tank. This previously tested, and successful, procedure will not change simply because the container leaks at a planned high-profile event.
Many such contingency plans, modeled on established procedures, can and should be used to cope with demonstrations, protests, picketing, or other confrontations that may occur and/or escalate during a planned event. During special-event planning, the brainstorming of a potentially long list of possible occurrences – combined with the designation of specific incident resources in advance – will help provide an effective response to disruptive incidents as and when they occur. In short, by planning and training for worst-case scenarios, even unexpected events can be handled in an effective and orderly manner.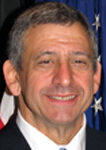 Glen Rudner retired in 2022 as a manager of environmental operations for the Norfolk Southern (NS) Railway with environmental compliance and operations responsibilities in Tennessee, Alabama, Mississippi, and Louisiana. Previously, he was the hazardous materials compliance officer for NS's Alabama Division (covering Alabama, Mississippi, Louisiana, and southwestern Tennessee). Prior to NS, he served as one of the general managers at the Security and Emergency Response Training Center in Pueblo, Colorado. He worked as a private consultant and retired as a hazardous materials response officer for the Virginia Department of Emergency Management. He has nearly 42 years of experience in public safety. He spent 12 years as a career firefighter/hazardous materials specialist for the City of Alexandria Fire Department, as well as a former volunteer firefighter, emergency medical technician, and officer. As a subcontractor, he served as a consultant and assisted in developing training programs for local, state, and federal agencies. He serves as secretary for the National Fire Protection Association Technical Committee on Hazardous Materials Response. He is a member of the International Association of Fire Chiefs Hazardous Materials Committee, a member of the American Society of Testing and Materials, and a former co-chairman of the Ethanol Emergency Response Coalition. He served as a member of the FEMA NAC RESPONSE Subcommittee.