In the early morning hours of Saturday, 1 December 2018, a California Highway Patrol (CHP) unit observed a Gray Tesla Model S traveling southbound on US-101 at about 70 mph. The CHP unit, a two-officer patrol, pulled alongside of the Tesla and noticed that the single driver/occupant appeared to be asleep. Activating the CHP unit emergency lights and siren failed to wake the driver. Apparently, the Tesla Autopilot, a semi-autonomous driving feature was "assisting" the vehicle from running off the roadway. According to the CHP report, the officers proceeded to pull the CHP unit in front of the Tesla and, using the autonomous crash avoidance safety system, the vehicle was slowed without colliding with the CHP unit. The Tesla driver was awakened by the officers at his door, whereupon the driver, displaying intoxicated behavior, was placed in custody and charged with driving under the influence (DUI). Autonomous vehicles pose this and other challenges for law enforcement agencies.
According to a 13 August 2018 article in Forbes, the autonomous vehicle market is projected to grow dramatically over the next 7 years. Autonomous vehicles combine existing sensor technologies such as light detection and ranging (LiDAR) and RADAR into artificial intelligence (AI) software that improves safety by reducing dependencies on human input to adjust to changing road and traffic conditions. The U.S. Department of Transportation's National Highway Traffic Safety Administration (NHTSA) predicts, "fully automated cars and trucks that drive us, instead of us driving them, will become a reality."
Five Levels of Automation
The NHTSA and the Society of Automotive Engineers (SAE) describe the following five automation levels:
Driver Assistance – The driver controls the vehicle, but some driver assist feature may be included in the vehicle design.
Partial Automation – The vehicle has combined automated functions, like acceleration and steering, but the driver must remain engaged with the driving task and monitor the environment at all times.
Conditional Automation – The driver is a necessity but is not required to monitor the environment. The driver must be ready to take control of the vehicle at all times.
High Automation – The vehicle is capable of performing all driving functions under certain conditions. The driver may have the option to control the vehicle.
Full Automation – The vehicle is capable of performing all driving functions under all conditions. The driver may have the option to control the vehicle. 
The United States and United Kingdom are expected to continue leading the integration of autonomous vehicles onto motorways. However, as less driver input is required, the greater the potential for driver inattention to contribute to motor vehicle incidents – "assisted" by autonomous vehicle features.
Until full integration of autonomous Level 5 vehicles is incorporated to broader smart city initiatives, law enforcement agencies must prepare their officers for the challenges posed at each level of the autonomous vehicle technology evolution. The autonomous vehicle technology is becoming more common and not just limited to high-value vehicles such as the Tesla. The growing application of this technology in a highly mobile society necessitates adaptive training across a number of law enforcement missions.
Police drivers training programs need to adapt current Automation Level 2 and 3 technologies to their curricula, as well as training officers to be aware of the remaining two levels of this technology, which will be emerging in these officers' careers. Autonomous vehicle technologies present training opportunities for criminal investigations and high-risk activities such as pursuits. An even worse situation is an armed driver actively firing from the moving vehicle with greater accuracy because the autonomous vehicle feature requires less driver input.
Safety & Collaboration
Law enforcement agencies must actively work together with their state and federal departments of transportation and highway safety administrations, as well as with the autonomous vehicle industry to identify the many challenges posed by this technological evolution. Together, they must develop capabilities to overcome these challenges, thereby enhancing public safety. Criminals – from common drunks to sophisticated terrorists – opportunistically look to exploit technology. The public safety and emergency services communities must actively plan and prepare to ensure the greatest public safety in collaboration with technological advancements.
The autonomous vehicle technology company Waymo, formerly the Google Self-Driving Car Project, is working with police and fire in Chandler, Arizona, on understanding emergency services concerns and integrating solutions into the autonomous vehicle safety design. According to Waymo's 2018 Safety Report, collaboration with emergency services agencies is resulting in a more robust database of emergency vehicle lights and sounds that trigger the onboard sensors to cause Level 3 autonomous vehicles to safely yield when emergency vehicles approach. Waymo also reported that the company is working with other agencies by providing "on-site training to help police and other emergency workers identify and access our vehicle in emergency situations."
Capitalizing on this example of public and private sector collaboration is a best practice that also needs to include highway regulatory agencies – state and federal – to continue developing the most effective approaches for integrating technology with public safety. Companies currently developing technology in the autonomous vehicle market should proactively engage with public sector professional associations, including but not limited to: International Association of Chiefs of Police (IACP), International Association of Fire Chiefs (IAFC), Association of Metropolitan Planning Organizations (AMPO), and Connected and Automated Vehicles Working Group (CV/AV). Similarly, law enforcement agencies, particularly those serving major metropolitan areas, should proactively engage with leading companies in the autonomous vehicle market. They should also collaborate with professional associations and academia to identify challenges and bring emergency services perspectives to the current decision making that shapes tomorrow's autonomous vehicle safety enterprise.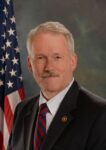 As founder and president of Direct Action Resilience LLC, Joseph Trindal leads a team of retired federal, state, and local criminal justice officials providing consulting and training services to public and private sector organizations enhancing leadership, risk management, preparedness, and police services. He serves as a senior advisor to the U.S. Department of Justice, International Criminal Justice Training and Assistance Program (ICITAP) developing and leading delivery of programs that build post-conflict nations' capabilities for democratic policing and applied modern investigative techniques. After a 20-year career with the U.S. Marshals Service, where he served as chief deputy U.S. marshal and ERT incident commander, he accepted the invitation in 2002 to become part of the leadership standing up the U.S. Department of Homeland Security as director at Federal Protective Service for the National Capital Region. He serves on the Partnership Advisory Council at the International Association of Directors of Law Enforcement Standards and Training (IADLEST). He also serves on the International Association of Chiefs of Police, International Managers of Police Academy and College Training. He was on faculty as an instructor at George Washington University. He is past president of the InfraGard National Capital Region Members Alliance. He has published numerous articles, academic papers, and technical counter-terrorism training programs. He has two sons on active duty in the U.S. Navy. Himself a Marine Corps veteran, he holds degrees in police science and criminal justice. He has contributed to the Domestic Preparedness Journal since 2006 and is a member of the Preparedness Leadership Council.