By 8:30 a.m. on Monday, 23 June 2008, members of the staff of the South Dakota Office of Disease Prevention (SD ODP) in Pierre, South Dakota, had received dozens of notifications from around the state informing them that many people had become ill following the "Taste of Central South Dakota," an annual cultural event in Pierre that last year had been attended by more than 75,000 people.  The most common symptoms reported were vomiting, diarrhea, blurred vision, and dry mouth and throat.  
As additional reports came in, the SD ODP staff began to suspect that what initially had been perceived as a foodborne outbreak of a still unknown disease might actually be a  bioterrorism event.  The staff first assessed the common-risk factors among the sick, then initiated active disease surveillance in order to investigate further.  Epidemiologists decided to conduct a so-called "cohort study" by using the SD ODP's web-based Confidential Food History Questionnaire to gather additional information.
Fortunately, the situation described above was only a tabletop exercise using simulated scenarios to assess existing plans, policies, and the operational procedures to be followed should this type of event actually occur "in real life."  The exercise was designed by Vickie Horan, bioterrorism/influenza surveillance coordinator for the South Dakota Department of Health (SD DOH) and Dr. Nato Tarkhashvili, a CDC (Centers for Disease Control and Prevention) Career Epidemiology Field Officer (CEFO) assigned to South Dakota.
The purpose of the exercise was to test the preparedness protocols of the SD DOH for a foodborne bioterrorism outbreak, with a particular focus on response operations.  The SD DOH was tasked with applying the basic methods used in epidemiological outbreak investigations to the data collected, using the department's web-based questionnaire to determine whether there was an association between the symptoms and the specific foods eaten at the annual event.
Building Strengths Out of Weakness
Participants in the exercise evaluated not only the strengths but also the weaknesses noted during the exercise to determine what would  and/or would  not work during actual emergency operations.  One important gap was identified when some of the participants who were acting as patients were unable to log on to the website used in the exercise and fill out the questionnaire, as they had been told to do.  In addition, it became apparent that the information technology (IT) component of the exercise scenario had been over-promised; IT staff members were unable to meet the four-hour deadline that had been set for web-posting of the questionnaire, thus missing the benchmark for  IT support that had been set.
Because the data collection could not be completed within the time allotted, SD DOH epidemiologists did not receive the promised data to analyze, and therefore not only could not determine whether the symptoms noted were strongly associated with a specific food item but also could not identify other common factors in the outbreak.  
Fortunately,  Dr. Tarkhashvili and the other exercise controllers and planners were well prepared for that possibility, so were able to provide summarized data and tables as an exercise "inject," or simulated outcome.  The players eventually determined that chokecherry salsa was the source of Clostridium botulinum Type A – the most severe type of botulism – that had provoked the previously mentioned symptoms.
After reviewing the lessons learned, Dr. Tarkhashvili concluded that it was "clearly more beneficial to iron out as many wrinkles as possible during an exercise rather than learn in the middle of an actual event" – which is, of course, the reason most such exercises are planned and carried out.  And having used this opportunity to correct the problems that had been identified means that the South Dakota Office of Disease Prevention is better prepared to respond in the future to a large-scale foodborne bio-terrorism outbreak, should one become more than just a simulation.
The Centers for Disease Control and Prevention (CDC) Career Epidemiology Field Officer (CEFO) Program is funded by the Department of Health and Human Services (HHS) Public Health Emergency Preparedness (PHEP) cooperative agreement. This program recruits and supports skilled epidemiologists as CEFOs in state and local public health departments. CEFOs are assigned for an initial 2-year period to build and sustain epidemiology and other public health preparedness capacities at the local and state health departments to which they are assigned. Public health departments may choose to use PHEP direct assistance funds to support a field officer in their public health department. States interested in having a CEFO assigned to them to support and enhance their epidemiologic and public health emergency preparedness capacity should contact the CEFO program by email at cefo@cdc.gov or by calling (770) 488-8881.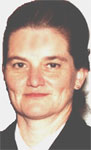 Captain (USPHS) Stephanie R. Ostrowski (pictured) is one of two national-level CDC (Centers for Disease Control and Prevention) supervisory epidemiologists for field assignees of the CDC's CEFO (Career Epidemiology Field Officer) program. Before joining the CEFO staff she served for six years as an emergency-response coordinator in CDC's Coordinating Center for Environmental Health and Injury Prevention, Office of Terrorism Preparedness and Emergency Response. During that period she served as a headquarters technical coordinator and/or field responder in programs and activities involving, among other potentially lethal agents and materials: anthrax; ricin; the H5N1 Avian Influenza; and foot and mouth disease. She also participated in several programs involving various hazmat events.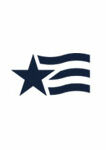 Crystal Castillo co-authored the article.