On 15 November 2016, the President's Council of Advisors on Science and Technology (PCAST) released a letter report to the president on "Action Needed to Protect Against Biological Attack." PCAST urged the president for immediate action to ensure that the nation has the ability to meet these challenges with near-, medium-, and long-term goals. It is critical that the recommendations in this letter are conveyed to the current administration, and not lost in transition.
The letter stated that biotechnology has been growing at an exponential rate over the past several decades, with great benefits and serious potential for destructive use by both states and individuals. Released at the end of the previous administration, the letter did not permit sufficient time for meaningful action. However, it is still relevant for this and future administrations in a world of vast biotechnology and biosecurity vulnerabilities – the new landscape according to PCAST. Reportedly, PCAST has not been reauthorized or fully staffed under the new administration.
PCAST Concerns
PCAST outlined the federal government's approach to defending against biological threats over the past two decades with a review of some of the relevant congressional acts, strategies, and plans. Unfortunately, these governmental actions may not have evolved at the same rate as biological threats. Technology, research, and nature have created risks and challenges beyond previous expectations.
According to the letter, biological threats differ from nuclear or chemical threats since biologically engineered organisms require more modest resources and smaller facilities similar to an ordinary research laboratory. Beyond the challenges of locating a suspect laboratory, PCAST stated:
A deliberate biological attack could also differ in important ways from a naturally occurring disease outbreak or accidental release. A well-executed intentional attack could, for example, begin with near-simultaneous release of a biological agent in multiple, geographically dispersed areas to reach the greatest number of individuals as quickly as possible; moreover, a pathogen might be deliberately modified to affect its spread or to be resistant to current preparedness and response capabilities.
Biodefense Strategy
The PCAST letter focused on five key components that must be part of a comprehensive biodefense strategy:
Scientific analysis of the scope of the problem;
Intelligence gathering to detect activity by potential adversaries;
Biosurveillance to detect the presence of biothreats;
Development of effective medical countermeasures to protect against biothreats; and
Leadership and organization.
The next significant biothreat may not be manmade but a naturally occurring infectious disease. In the past 20 years, there has been an expanding list of global health threats, including: Severe Acute Respiratory Syndrome (SARS); Middle East Respiratory Syndrome (MERS); Ebola; Marburg; Lassa; Zika; and various influenzas such as H1N1, H3N2, H5N1, H5N6, and N7N9. Planning for such naturally occurring diseases and manmade threats often overlap and complement each other.
Even though the United States has invested billions of dollars to prepare for and respond to a biological attack or serious natural disease outbreak since the turn of the century, PCAST believes that it is necessary to rethink the overall organizational structure for anticipating, preparing for, and responding to biological threats. PCAST argues that the efforts have been distributed between various departments and federal agencies without optimal coordination, mechanisms to evaluate progress, or adequate focus on and accountability for long-term strategic goals. PCAST identified recommendations to address these concerns.
Recommendations
PCAST identified six recommendations for the president:
The president should create a new interagency entity charged with planning, coordination, and oversight of national biodefense activities across the Intelligence Community and the Departments of Defense (DoD), Homeland Security (DHS), Health and Human Services (HHS), and Agriculture. The entity should be co-led by the assistant to the resident for homeland security and counterterrorism, the assistant to the president for science and technology, and the chair of the Domestic Policy Council.
The president should request that Congress establish a Public Health Emergency Response Fund of at least $2 billion. The fund would support mobilization of rapid federal responses to serious, rapidly emerging natural or intentional infectious-disease events, including: public health interventions (by the Centers for Disease Control and Prevention); scientific research (by Biomedical Advanced Research and Development Authority and National Institutes of Health); regulatory activities (by the Food and Drug Administration); and global response (by DoD, Centers for Disease Control and Prevention, and the U.S. Agency for International Development).
As part of its national biodefense strategy, the White House should act to substantially strengthen federal, state, and local public health infrastructure for disease surveillance, as well as promote a stronger international system of disease surveillance.
The White House should set the following ambitious 10-year goals with appropriate funding (of at least $250 million per year) for medical countermeasures preparedness. The secretaries of HHS and DoD should report annually to the White House about progress and impediments to reaching these goals.
The United States should set a national priority to identify and develop additional classes of broad-spectrum antibiotic and antiviral drugs. Building on progress already made pursuant to the president's Executive Order on Combating Antibiotic Resistant Bacteria, and the corresponding National Strategy and National Action Plan, the United States should fully implement PCAST's recommendations from its 2014 report "Combating Antibiotic Resistance" related to antibiotic development, as well as the analogous strategies for antiviral development.
The DoD, HHS, and other government agencies should promote vigorous basic and applied research efforts in academic, industrial, and government laboratories with the goal of developing new types of countermeasures. These countermeasures should be rapidly and easily modified to target, safely and effectively, specific human-made and naturally occurring pathogens. The delivery of approved countermeasures should be within days after an agent's detection and characterization.
These recommendations are not new, but they remain critical for the nation and global public health. These concerns have been discussed and addressed by many other organizations interested in global public and economic health. Nongovernmental organizations and other private sector partners, including the World Bank, continue to support and fund the planning and preparedness for epidemics and pandemics.
World Bank Leadership
In 2016, the World Bank held its first Simulation Exercise on Pandemic Preparedness for ministers of finance from selected countries that receive funds from the International Development Association – the World Bank's fund for the poorest countries. The exercise included a discussion along with two videos depicting a fictional country in the early stages of a disease outbreak and then in the middle of a severe outbreak several months later. The ministers learned what could have been done differently to prevent the severe outbreak and their countries' levels of preparedness for the threat.
The World Bank exercised another pandemic simulation at its 2017 annual meeting. The exercise was reportedly the fourth organized by the World Bank due to the lessons learned from the response to the 2014 Ebola outbreak in West Africa. The simulation analyzed the effects on travel and tourism from an outbreak of a mysterious respiratory virus in a hypothetical country. The impacts on trade and travel – fear of economic consequences – have been two of the primary reasons nations are often reluctant to publicize outbreaks.
The International Working Group on Financing Preparedness, in coordination with the World Bank, issued "From Panic and Neglect to Investing in Health Security: Financing Pandemic Preparedness at a National Level" in 2017. The report proposes ways in which governments and development partners can finance investments in countrywide and regional preparedness and response capacities for pandemics and other health emergencies. The report identified 12 integrated and interdependent recommendations to ensure adequate and sustained preparedness financing.
In 2017, the World Bank launched specialized bonds aimed at providing financial support to the Pandemic Emergency Financing Facility, a facility created by the World Bank to channel surge funding to developing countries facing the risk of a pandemic. It is the first time World Bank bonds have been utilized to finance efforts against infectious diseases.
Calls for Action
The next global health threat may not be naturally occurring, but rather an intentional bioterrorism attack. In a February 2017 op-ed timed to coincide with his speech at the 2017 Munich Security Conference, Bill Gates made the point that a fast-moving airborne pathogen could kill more than 30 million people in less than a year. In a March 2017 cable news interview, former Senator Joseph Lieberman, the co-chair of the bipartisan Blue Ribbon Study Panel on Biodefense, expressed great concern about a group such as ISIS developing a powerful synthetic influenza and introducing it into the population.
In 2017, the House of Representatives, Committee on Homeland Security reviewed the progress made by the government since the Implementing Recommendations of the 9/11 Commission Act of 2007. In the area of biosurveillance, the committee recommended that the president should designate a high-ranking official in the White House to coordinate federal biosurveillance and biodefense efforts.
A Year Later
The PCAST letter is not the first attempt to identify the serious vulnerabilities and challenges the nation faces for manmade and naturally occurring biological threats. Nevertheless, this high-level knowledgeable group has addressed an area long ignored due to competing threats and considerable diversions.
The six recommendations provide focus and assist a concerted effort to plan and prepare for these threats before it is too late. However, this subject may not gain traction before a significant biological attack or serious pandemic in a nation that is keenly focused on nuclear proliferation, terrorism, and mass shootings. It certainly should, though, because a pandemic-causing novel infectious disease may produce more serious cascading consequences than any threat. According to Lieberman's March 2017 interview, a global pandemic could kill more people than a nuclear war.
The PCAST letter shall be added to, or lost in, the numerous reports, studies, findings, and collaborations calling for action and preparedness for a global public health threat. Although this thoughtful letter advocating action may be lost in a time of political transition due to its late issuance and competing priorities, it should not be overlooked. It is a critical subject for past and future administrations for a foreseeable danger.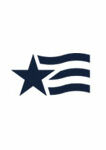 Robert C. Hutchinson was a former police chief and deputy special agent in charge with the U.S. Department of Homeland Security (DHS), Homeland Security Investigations in Miami, Florida. He retired in 2016 after more than 28 years as a special agent with DHS and the legacy U.S. Customs Service. He was previously the deputy director of the agency's national emergency preparedness division and assistant director for its national firearms and tactical training division. His numerous writings and presentations often address the critical need for cooperation, coordination, and collaboration between public health, emergency management, and law enforcement, especially in the area of pandemic preparedness. He received his graduate degrees at the University of Delaware in public administration and Naval Postgraduate School in homeland security studies. He is a long-time contributor to Domestic Preparedness and serves on the Advisory Board.