Before the tragic events of 9/11, most jurisdictions across the United States were responsible for their own local volunteer management. After 9/11, the federal government recognized the need for a national program for recruiting and credentialing volunteers, which could shorten the response times immediately following a disaster. In 2002, the concept of the Medical Reserve Corps (MRC), among many other disaster volunteer response groups, was born.
Past & Future Disaster Applications Local volunteers play a very important role in responding to public health disasters. Whether through a local chapter of the MRC, which also includes many volunteers other than medical personnel, or through another local organization, volunteers can help with responses to pandemics, bioterrorism incidents, hurricanes, tornados, or other events that put the public at risk.
For example, following Gulf Coast hurricanes Katrina and Rita, MRC volunteers in Dallas County, Texas, partnered with the American Red Cross (ARC) to provide medical assistance to people who evacuated their homes in the Gulf Coast region to the Dallas area. ARC opened shelters for evacuees, and the MRC volunteers treated people at the shelters who needed medical attention – including both physical and psychological needs – during these traumatic hurricanes.  In another example, in Saint Louis County, Missouri – as in many other communities – the MRC was activated by the Saint Louis County Department of Health during the 2009 H1N1 pandemic to assist in opening temporary clinics that provided the new influenza vaccinations.
Local communities require significant assistance in preparing for bioterrorism attacks. The Centers for Disease Control and Prevention (CDC) charge health departments across the country with distributing medication to all of their community residents within 48 hours of a declared bioterrorism event, such as an anthrax release. These temporary clinics are called open points of dispensing (open PODs, also called public PODs), which are open to the general public.
The potential for a dangerous bioagent to be released into a community was amplified in June 2014 when the CDC reported that as many as 86 people were exposed to anthrax at a highly secured CDC laboratory. Although all of the potentially exposed CDC employees received antibiotics as soon as the incident was discovered, it will take about two months to determine if any of them suffered significant illness because of the exposure. Anthrax releases also were reported in 2001 in the United States (just weeks after 9/11) and in 1979 in Sverdlovsk, Russia, when an air filter was removed and not replaced immediately, causing approximately 100 deaths in a village downwind of the anthrax factory.
If a widespread incident similar to the one in Russia (or worse) were to occur in a modern community, health departments do not have sufficient staff to meet the CDC's 48-hour requirement. They would need to rely on a large volunteer base to help save lives within their communities.
Establishing a Volunteer Base Getting dedicated volunteers is not difficult when looking in the right places. Anyone can join an MRC, as units need as many nonmedical volunteers as they do medical volunteers to do various jobs. Volunteers may contact their local health department to sign up, or locate a local MRC at www.medicalreservecorps.gov. Large organizations can order materials from their local health department to publicize the MRC in break rooms and on bulletin boards.
Medical and nursing schools have an abundance of eager students that would make great volunteers. Their medical training and the fact that they will be licensed at some point in the future are bonuses. From a recruiting standpoint, approaching local medical/nursing schools to make a 30- to 45-minute presentation about the MRC to students and actively soliciting students to volunteer can have a surprising success rate, in some cases as much as 30 to 50 percent of the participants. Part of the attraction is that students can add the MRC training and participation on their resumes, which may help them get jobs when they graduate.
Once volunteers have registered, they also need to be motivated to stay with the program.  Training and exercises must be scheduled to ensure they remain with the program and get value out of the volunteer experience. Dallas County Health and Human Services holds trainings almost weekly throughout the year, in an effort to keep the volunteers engaged and well-trained should the need arise to activate its members.
A mix of full-scale, functional, and notification exercises (i.e., call down to all POD volunteers to ensure the ability to reach them during a real disaster) should be coordinated at least annually.  The city of Independence, Missouri, used its MRC volunteers in April 2013 to hold a drive-through POD exercise to distribute medication to "patients" (members of the public) in a simulated response to a bioterrorism event. Numerous communities across the country have performed similar exercises. Members of the MRC – whether coordinating units or volunteering to train for the next activation – serve an important community preparedness function.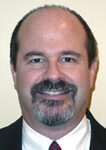 Harlan Dolgin, JD, has been a certified business continuity professional (CBCP) since 2003, with more than 15 years' experience in the areas of business continuity, disaster recovery, emergency management and pandemic preparedness. He is currently the co-owner of the Bio-Defense Network, a firm specializing in bioterrorism preparedness. He also is an adjunct assistant professor of community health at Saint Louis University in Missouri. In 2006, he became the founder and co-chair of PandemicPrep.Org, a nonprofit organization preparing the Saint Louis region for the next pandemic. He has maintained his law license with the State of Missouri since 1986.