This year marks the beginning of the second decade after the devastating 9/11 terrorist attacks against the United States; it also is the seventh year since Hurricane Katrina ravaged the U.S. Gulf Coast. There is therefore still a stronger than ever resolve, at all levels of government – and in the hearts and minds of the American people – to create and/or improve the resilience of the nation's critical infrastructure in the wake of both natural and manmade disasters.
However, building the preparedness needed, and strengthening the resilience required, will be a profoundly difficult and continuing challenge. As FEMA (Federal Emergency Management Agency) Administrator Craig Fugate has pointed out, everyone – all Americans – must be a member of "the Team." In other words, the "Whole of Community" approach so often cited involves not only the federal, state, tribal, and local governments but also the private sector, the nonprofit sector, and the general public – specifically including schools, churches, families, and individuals.
Resilience is not only an economic necessity, but also a mandatory prerequisite for the tasks involved in and building of emergency preparedness, hazard mitigation, and homeland security. There are, of course, many ways, and many tools, already available to ensure progress toward developing a truly robust ability to strengthen and stabilize the U.S. critical infrastructure, governmental institutions, communities, individuals, and families.
Common Sense, Logic, Experience – Plus Some Outside Help Three of the more important of these tools for progress are: (a) standards; (b) technology; and (c) training. This is where common sense comes in. Logic and experience both dictate that agreement on accepted, and operationally effective, standards must come first. Fortunately, there are already in place numerous successful examples to follow such as: (a) the NFPA (National Fire Protection Association) 1600 standards for Emergency Management and Business Continuity; and (b) the Emergency Management Accreditation Program (EMAP) sponsored by the National Emergency Management Association, the International Association for Emergency Managers, and the Council of State Governments – all of which worked closely in partnership with FEMA in developing, and updating these voluntary standards for emergency management programs.
Most of the existing standards, now followed, are similar in certain respects, with such major topics and issues as: program management; advisory councils; hazard and risk assessments and analyses; preparedness and planning; mitigation and prevention; logistics; and response and operations. Also such closely related and complementary fields as finance and administration; resource management; risk and hazardentification/assessments; business impact analyses; public information, communications, and warnings; mutual aid and assistance contracts and agreements; training and education (both general and task-specific); and recovery operations.
The United States is not alone in this field, fortunately; many U.S. allies also are focusing more intensely on the need for resilience. The British Continuity Institute, to cite but one example, has built a model set of resilience standards – intended primarily for the private sector but with considerable "outgrowth" potential beyond that. In addition, DRII (Disaster Recovery Institute International) provides standards and courses for those planners interested in becoming a Certified Business Continuity Planner.
This Way Out: New Evacuation Technology In addition to these program standards, there are standards supporting technological advances and the resilience of buildings, many of them inspired by: (a) the study carried out by the National Institute of Science and Technology (NIST, an important branch of the U.S. Department of Commerce) of the World Trade Center Towers attacks; and (b) the International Code Council's upgraded requirements for the warning systems and evacuation assistance procedures used in high-rise buildings. One of the more significant advances in standards mandated after the 11 September 2001 terrorist attacks, in fact, was the requirement to develop, install, and use new technologies and systems (including prominent and highly visible signage) to help those trapped in high-rise buildings make their way to the nearest stairways and exits that would take them safely to the outside.
Inventors, public officials, and universities have rallied to meet these standards, and go far beyond them, to produce intelligent building evacuation technology, signage, and systems that: (a) show at a glance the locations of all doors, stairs, halls, and exits available during emergencies; (b) determine and "announce," both audibly and visually, which of these routes and exit points are safe to use; and (c) can be activated by cell phones. For example, DHS is supporting research in this area, as is Johns Hopkins University and Lightstep Technologies, LLC, of Belfast.
Many other technologies provide a firm foundation for greater and more effective interoperability among first responders, law enforcement, and emergency management personnel – largely by providing actionable information, in real time, simultaneously to all responders, managers, and others who have a "need to know." Charles Werner, Fire Chief of Charlottesville and Chair of SAFECOM at DHS, works on achieving interoperability, 24 X 7. Moreover, new EOC (Emergency Operations Center) technologies – e.g., ESI's WebEOC and NC4's E Team – also are in common use around the country.
Credentials, Accreditation, Education & the CEM Designation The recent progress in defining and promulgating more precise and better defined standards has led to parallel improvements in credentialing, certifications, and accreditations as well. For example, building on NFPA 1600 and EMAP – as well as on NIMS (the federal government's National Incident Management System) and NRF (the National Response Framework), and other policies and programs – the Foundation for Higher Education Accreditation now accredits degree programs in emergency management that are based on the verified ability of such programs to prepare students to design, develop, and maintain compliant emergency management programs at all levels of government, as well as throughout the private and nonprofit sectors.
Credentialing is usually defined and understood as a system (often required by law) by whichentification cards are used to authenticate a person'sentity and to provide essential information about the skills, qualifications, and other attributes and capabilities possessed by and/or associated with the personentified. Interoperability, in the credentialing context, provides the capability for an organization, company, or jurisdiction to access information from theentification card that is accurate, complete, and legitimate. For operational purposes, credentialing is used primarily for security and to make judicious decisions about granting access and privileges to those possessing theentification cards required.
FEMA is currently leading the way in credentialing by installing such a system for the agency's own permanent full-time personnel, as well as for the agency's Disaster Assistance Employee/Disaster Workforce Reservists. There also has been a highly successful local example – the First Responder Authentication Credentialing (FRAC) – of the credentials upgrading effort in Northern Virginia, and an equally successful state effort in Colorado. A number of other jurisdictions are working on developing similar high-techentification systems for their own emergency-services and law-enforcement agencies and organizations.
In a closely related field, the International Association of Emergency Managers (IAEM) developed a "Certified Emergency Manager" (CEM) program in the early 1990's that provides a necessarily rigorous (but highly effective) process for an important professional qualification. Included in that process are a lengthy and detailed application, essay, and examination. An estimated one thousand or more emergency managers currently have the honored CEM designation; of those, more than 200 have held it for 10 years or longer. Which does not mean it represents a lifelong diploma, as almost all other hard-earned degrees/designations do. As is true of all or almost all areas of both science and history, the state-of-the-art skills and capabilities required in emergency management are constantly being upgraded, so re-certifications of the CEM designation are required every five years.
Rigorous and Repeated Training, and Other Course Remarks Nonetheless, the upgrading of standards, technology, and training is still not enough. As in most other areas of modern life, the human aspect is still the most important ingredient – and the real key to final success. For that reason, human capital and performance must be closely monitored, revised and improved.
Repeated training and exercises, followed by close and helpful evaluations, provide the essential foundation needed to build the individual resilience not only of senior leaders and operating staff of official agencies and organizations, but also of the general public. Following this process enables each member of the Whole of Community Team to know, understand, accept, and exercise his/her own roles, responsibilities, and options in using the standards and technology already available as well as the "new and improved" versions just over the horizon.
Today, the availability of high-quality emergency training is also widespread – and more easily accessible than ever before. There are almost 200 Independent Study Courses offered online, for example, by FEMA's Emergency Management Institute in Emmitsburg, Maryland. The enormously popular delivery method for the Institute's Integrated Emergency Management Course is used around the country for more than 50 courses per year and has made it possible for community leadership teams in any U.S. community to participate with FEMA's support.
In addition: (a) The National Fire Academy also provides vital training for not only fire and rescue personnel but also for hazardous materials specialists; and (b) The Center for Domestic Preparedness in Anniston, Alabama, offers a full curriculum of specialized courses designed to build and upgrade the technological capabilities, from top to bottom of the leadership ladder, of emergency operators and managers, as well as homeland security specialists, throughout the entire country.
There are also close to 250 emergency-management degree and certificate programs in colleges, universities, and other higher-education institutions throughout the United States, and another one hundred or so schools also either considering or in the process of developing similar programs. An additional 100 programs focused primarily if not exclusively on homeland security also are available.
Meetings & Conferences; Training & Exercises The 14th Annual FEMA Higher Education Conference convened earlier this year (9-11 June) in Emmitsburg, Maryland, brought together more than 400 officials from U.S. institutions (and seven other countries) offering, planning, or considering such programs. As previously mentioned, the Foundation for Higher Education Accreditation in Emergency Management and related areas has: (a) developed an initial set of standards for such programs; (b) already accredited three such programs; and (c) is now in the process of assessing several additional programs. Many other organizations and educational institutions have been or are considering such processes as well.
Carefully planned, thoroughly monitored, and effectively evaluated exercises provide some of the most practical opportunities available to assess and evaluate training, preparedness, and resilience programs – perhaps more effectively than is possible with "real life" events. (In the latter, there are almost always, by definition, more urgent operational priorities that take precedence.)
Frequent and well planned exercises are needed to give emergency managers and operational specialists the time needed, to discuss – at length, and in a positive environment – the questions raised and the concerns voiced related to the decision-making process as they work their way through a scenario.
Significant progress has been made in the nation's emergency management efforts to reach a new and higher level of resilience. Nonetheless, much remains to be done. Partnerships and outreach programs offer additional opportunities for joint planning, training, and exercises of all types, as do effective new technologies, community mitigation measures, and effective response and recovery policies. All of these efforts, and others, enhance resilience, build the quality and capabilities of the emergency services professions and programs, promote the general preparedness of individual states, cities, and individual communities, and build a much stronger and safer nation.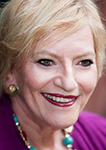 Kay Goss is the President of World Disaster Management, LLC. Her emergency management work began 40 years ago, as senior assistant to two state governors coordinating fire service, emergency management, emergency medical services, public safety, and law enforcement for 12 years. She then served as the Associate Federal Emergency Management Agency (FEMA) Director for National Preparedness, Training, Higher Education, Exercises, and International Partnerships (presidential appointee, U.S. Senate confirmed unanimously). She was a private sector government contractor for 12 years, at the Texas firm, Electronic Data Systems (EDS) as senior emergency manager and homeland security advisor and SRA International's director of emergency management services. She currently serves as a nonprofit leader on the Board of Advisors for DRONERESPONDERS International and for the Institute for Diversity and Inclusion in Emergency Management, and as graduate professor of Emergency Management at University of Nevada at Las Vegas for 16 years, İstanbul Technical University for 12 years, the MPA Programs Metropolitan College of New York for five years, and George Mason University. She has been a Certified Emergency Manager (CEM) for 25 years and a Featured IAEM CEM Mentor for five years, and Chair of the Training and Education Committee for six years, 2004-2010. She is also on the Advisory Board for Domestic Preparedness.