The community pharmacist is no longer the person who merely stands behind a counter dispensing medications that doctors have prescribed. Because of recent pandemics and other natural disasters – e.g., the devastation caused by Hurricane Katrina – as well as the threat posed by bioterrorism, along with rapidly increasing health care costs, pharmacists have been playing a more important role in the U.S. health care system, and now represent the average citizen's most accessible health care provider.
Delegating certain medical powers to non-physician health care providers is one way to increase access to health care services. All states now permit, to at least some degree, the delegation of certain medical-practice responsibilities to pharmacists. Since 2009, pharmacists have been allowed to administer immunizations in all 50 states – but most states require pharmacists to receive training of some type in both immunization administration and CPR.  That training could and often does include education in state-specific courses and/or certificate programs in immunization administration.
Some states also require ongoing continuing education, with specific completion deadlines included. Each state approaches immunization in its own unique way, and according to its own needs.  Some limit the types of immunizations that can be administered, for example, while others focus more on the age of the patients receiving the immunization, and still others put greater emphasis on the "route" (e.g, subcutaneous injection, oral, or nasal) used to administer the immunization. In addition, some states also require that patients provide a prescription from an M.D. before pharmacists administer an immunization, but others allow administration pursuant to a general protocol or standing order.  
Recognized Expertise And a Heavier Workload
Fortunately, pharmacists are usually now considered the "vaccine experts" in their home communities, and that recognition could be an important factor in dealing with a bioterrorism attack. Because of the increase in bioterrorism threats, in fact, there has been a renewed focus both on immunization and on the greater potential for a major and rapid increase in vaccinations. Because pharmacists are usually the most easily accessible health care professionals in their home communities, they: (a) can use their specialized knowledge not only to recognize the diseases that might be used in a bioterror attack but also to take appropriate actions needed in response to such an attack; (b) can also be deployed to help administer vaccines, including those for smallpox and anthrax, in times of sudden emergency; and (c) can assume an even greater role by joining a National Logistics Response Assistance Team (LRAT).
In 2010, the National Disaster Medical System (NDMS) returned to the U.S. Department of Human Health Services (HHS) after four years within the Federal Emergency Management Agency (FEMA), a major branch of the U.S. Department of Homeland Security (DHS).  Now the LRAT has transitioned to a new program, the National Pharmacy Logistics Team in the HHS Office of Preparedness and Emergency Operations.  This new program will help the government better prepare for and respond to natural or man-made disasters in which pharmacists could be deployed to assist in distributing and administering chemoprophylaxis and vaccines to perhaps hundreds of thousands of Americans.  
To shorten the lead time required for an effective disaster response, the National Logistics Response Assistance Team "pre-stages" pharmaceutical caches (each of which is stocked with 300-350 different kinds of products needed for disaster response) and kits of ready-to-assemble pharmacies in areas of the country considered to be at a higher risk for disasters. Pharmacists and pharmacy technicians manage the caches and kits both before and during a disaster; meanwhile, the pharmacy personnel of the Disaster Medical Assistance Team: (a) dispense and administer pharmaceuticals from a cache; (b) monitor usage and report; (c) identify pharmaceuticals in short supply; and (d) as the drug resource called on in the event of a supply shortage, establish treatment regimens for the Team to use.
Pharmacist-provided immunizations serve as an excellent example of the added value pharmacists can provide both to individual patients and to public health in general.  According to the American Pharmacists Association, more than 147,000 pharmacists already have been trained to administer immunizations. Moreover, the experiences of millions of consumers during the last global flu pandemic have put pharmacists in a whole new light.  
Reimbursement Problems: Will New Legislation Help?
Some problems remain, though. For one thing, although immunization has repeatedly been shown to be the most cost-effective practice in medicine, third-party reimbursement policies often do not provide coverage for recommended vaccines despite the abundant evidence available.  As a result, most American adults are inadequately vaccinated, and tens of thousands of adults in the United States die each year from preventable diseases such as influenza, pneumococcal disease, and hepatitis B.  Moreover, infants and toddlers often do not receive their primary immunizations when they should – but much later, usually when they enter school, because such immunizations are required then for admission.
Medicare Part B does cover immunization services for its participants; it also recognizes and compensates pharmacists as mass immunization providers. Increasingly, though, doctors are opting not to provide these vaccines because the reimbursement from private insurance, and/or from Medicare, is often inadequate.  Pharmacist-provided immunizations remove such barriers to vaccination, significantly increase the number of providers available to administer vaccinations, and reduce the overall cost of treatment by eliminating the need for a doctor visit.  
There is more.  Because the improper use of medications is estimated – by the New England Health Institute (an independent nonprofit headquartered in Cambridge, Mass.) – to cost $290 billion a year, medication therapy management (MTM) seems likely to be the next step in further elevating the role of pharmacists as health care providers. MTM enables pharmacists to work directly with patients to review and monitor their medications – and the effectiveness of those medications – while also avoiding improper medication "usage issues" that drive up healthcare costs.
Additional help may be on the way. Congress has been asked to support the MTM Empowerment Act of 2011 (S.274) and the MTM Benefits Act of 2011 (H.R. 819) to increase community access to additional vital clinical services that can be carried out by pharmacists. It is clear that delegating medical powers to pharmacists to administer immunizations has been key to their expanded role as health care providers. It seems equally clear that the important medical role performed by pharmacists is not only still growing but is likely to continue on an upward trajectory for the foreseeable future.
For additional information about the newly formed LRAT, contact NDMS at ndms@hhs.gov)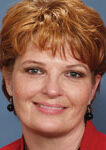 Diana Hopkins is the creator of the consulting firm "Solutions for Standards" (www.solutionsforstandards.com). She is a 12-year veteran of AOAC INTERNATIONAL and former senior director of AOAC Standards Development. Most of her work since the 2001 terrorist attacks has focused on standards development in the fields of homeland security and emergency management. In addition to being an advocate of ethics and quality in standards development, Hopkins is also a certified first responder and a recognized expert in technical administration, governance, and process development and improvement.