The CERT (Community Emergency Response Team) program is a federal initiative that encourages private citizens to volunteer to help out in times of disaster – and gives them a way to do so. Typically, these volunteers receive training in emergency operations well in advance of potential disasters and are deployed primarily to support existing emergency services. CERT was conceived, therefore, as an adjunct to emergency services during a disaster, not as a substitute or replacement for those services. The main reason to use CERT members to assist EMS staff, therefore, is to stretch existing resources in the face of overwhelming demand.
Within day-to-day EMS (emergency medical services) operations there is little or no role for CERT members to play. This is not surprising, because professional EMS personnel are in the business of emergency response and, as such, must be able to respond to most emergencies without assistance from volunteers and/or other agencies. However, events sometimes rise above the routine.
Mass-casualty incidents (MCIs) are, by definition, events beyond the capability of the EMS resources usually available and therefore require that at least some patients must wait for care and/or that additional resources must be brought in from outside the system. Major disasters belong to a stage beyond that – involving, as most disasters do, a wide region of the country (frequently with overlapping political jurisdictions), multiple locations, and/or losses of infrastructure so that not only are the resources available insufficient but also that, in most if not all situations, the outside resources that are brought in cannot immediately bridge the gap.
Driving an ambulance with a patient in the rear of the vehicle is actually nothing more, or less, than controlling (or trying to control) a moving treatment platform. For that reason alone, it is easy for those directly involved to get caught up in the urgency and let speed become their primary and sometimes only concern, transforming what is intended to be a treatment platform into the deck of a ship in high seas – and making medical treatment en route extremely difficult and sometimes absolutely impossible.
Substantial Legal and Practical Differences Remain
Many medical tasks provided in ambulances require significant training and therefore can be performed only by an emergency medical technician (EMT) or a paramedic. Here it should be emphasized that, although CERT members receive first-aid training, each ambulance needs at least one EMT to supervise any medical operations that might be required and to personally perform the higher-level treatments needed.
EMTs provide care under authority granted by legislation, but even the presence of the EMT does not ensure that a non-EMT providing medical care inside the ambulance will be knowledgeable about – and/or compliant with –the authorizing legislation or regulations. Moreover, persons who are not employed by the EMS agency involved will often not be covered under the agency's vehicle and/or liability insurance.
Another factor to consider, from a total-system perspective, is that, during a disaster, ambulances may be called on to transport several patients at the same time, despite possessing resources that would normally allow the transport of only one or two patients. In that setting the CERT members would be invaluable in monitoring stable patients and alerting the EMT(s) present about patients who decompensate. Assigning these tasks to CERT members would allow EMTs to focus on those who are already unstable, while not neglecting the others.  
It is axiomatic that, when carrying a patient across broken ground or ice and snow the more people with hands on the stretcher the more stable it becomes; providing the extra hands needed – volunteer hands included – is routinely accomplished by dispatching multiple ambulances to the scene of an incident or disaster where there are numerous casualties.
The minimum staffing for an ambulance remains two people – a driver and a medical provider. In a system in which more than two EMS members routinely respond to every call, CERT augmentation probably will have its greatest effect by freeing the third and fourth members to operate another ambulance and/or by allowing a single ambulance to treat and transport more patients than would usually be possible.
In short, the skills that CERT members bring to the table make them a good fit to augment professional EMS staff, but cannot be considered a true replacement for EMS staff, even in the face of a major disaster.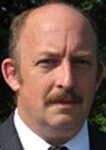 Joseph Cahill is the director of medicolegal investigations for the Massachusetts Office of the Chief Medical Examiner. He previously served as exercise and training coordinator for the Massachusetts Department of Public Health and as emergency planner in the Westchester County (N.Y.) Office of Emergency Management. He also served for five years as citywide advanced life support (ALS) coordinator for the FDNY – Bureau of EMS. Before that, he was the department's Division 6 ALS coordinator, covering the South Bronx and Harlem. He also served on the faculty of the Westchester County Community College's paramedic program and has been a frequent guest lecturer for the U.S. Secret Service, the FDNY EMS Academy, and Montefiore Hospital.