The FEMA Corps Program is the result of a revolutionized partnership between the Corporation for National and Community Service and the Federal Emergency Management Agency (FEMA). Established in 2012, FEMA Corps falls under the AmeriCorps National Civilian Community Corps umbrella. Its members travel across the country assisting FEMA and its partners with disaster preparedness, response, and recovery initiatives.
FEMA Corps is a team-based organization that allows young adults (ranging from 18-24 years old) from all over country to work together, make a difference, and serve impacted and disaster-prone communities. Disasters are unpredictable, so its members are taught to be ready to move at any moment. For example, the summer of 2016 enabled all FEMA Corps teams to serve in disaster deployments, most of them beginning their disaster deployments by serving in West Virginia (WV) to help respond to historic flooding across the state.
Disaster Survival Assistance in West Virginia
FEMA Corps worked alongside FEMA staff by helping craft a Joint Field Office in Charleston, West Virginia. FEMA Corps teams also assisted in Disaster Survival Assistance, where they inspected communities for damages and registered survivors for assistance, as well as inputted the information collected from the inspections into mapping software on their FEMA-provided iPads. Some FEMA Corps teams took on hazard mitigation, individual assistance, logistics, and planning projects while in West Virgina as well. For hazard mitigation, the FEMA Corps teams conducted damage surveys of properties affected by the recent floods, and inputted that information into the Substantial Damage Estimator in order to project a percentage for the damage impacted on each property.
Individual Assistance teams supported Disaster Recovery Centers located across the state to register survivors, provide case updates and inquiries, and answer all registration questions. Logistics teams supported the creation of the Joint Field Office as their initial assignment, but were also tasked with supporting and establishing the various Disaster Recovery Centers across the state, as well as cataloguing and inventorying FEMA equipment to deployed personnel. Planning projects included working with the Planning Section in establishing the Incident Action Plans and all documents pertaining to the plans, as well as some members assisted with geographic information systems (GIS) in developing disaster maps in specific communities (see Figure 1). Many of these projects were replicated during the major flooding in Louisiana and then during Hurricane Matthew, where all FEMA Corps team received similar projects through Florida, Georgia, South Carolina, and North Carolina.
Steady state assignments
Steady state assignments are secondary projects FEMA Corps members take part in when there are limited or minimal disaster deployments. Steady state projects vary, but many include working with FEMA, state or local emergency management, and even the American Red Cross in disaster preparedness and resilience (see Figure 2). In the past, teams have been assigned to FEMA headquarters and regions in promoting disaster preparedness by working in communities and performing education across the nation in disaster preparedness and mitigation.
Some teams aided mission assignments, participated in interviews, entered and edited observations in the Joint Lessons Learned Information System database (JLLIS), and completed projects resulting in the collection and analysis of disaster operations data regarding innovative practices, areas for improvement, and potential root causes of recurring issues. The JLLIS is used to identify ways for improvement and analyzes data from disaster operations and information contained in the after actions reports. Each year one FEMA Corps team is assigned to the National Incident Management Assistance Team (IMAT) East, where the team members completed day-to-day tasks within the office, which meant testing equipment, ensuring National IMAT vehicles were in good working order, and doing other various tasks required to keep the National IMAT fully prepared to respond to a disaster if necessary.
When teams work with the American Red Cross, FEMA Corps members assisted with updating emergency shelter surveys and facility use agreements. Members are trained to enter data for these shelters into the National Shelter System. Members are instructed in the train-the-trainer section of the Pillow Case Project, which is to instruct kids of various ages, preferred the 3rd-5th grade in preparing for home fires. Members are tasked with many components of the Home Fire Preparedness Campaign in which the American Red Cross and FEMA Corps members assist in preventing home fires.
Always Ready to Respond
At any point, when disasters occur, FEMA Corps is ready to mobilize to support FEMA staff and survivors in the field within a short time frame. Disaster deployments are a top priority for assignments and steady-state work takes a back seat to ensure FEMA Corps can gain experience out in the field and make impacts in these communities.
Each FEMA region has a FEMA Corps liaison that they can reach out to for assistance. The regional liaison is responsible for:
Providing updates and education of the program as needed;
Assisting staff members in creating service project requests and work plans based on their needs;
Ensuring project goals and accomplishments are being met through conversations with the team leader and the primary project point of contact;
Providing career development opportunities for teams that are deployed to the region; and, most importantly,
Ensuring that teams have successful project rounds during their time within the FEMA region.
What many people do not necessarily know about the FEMA Corps Program is that they can support FEMA and various other partners of FEMA, such as volunteer organizations and state agencies. The guidance for FEMA Corps teams supporting these groups are that:
FEMA Corps can generally support voluntary agencies with preparedness activities and projects that enhance disaster resilience consisting of supporting or contributing to the following: training, exercises, assessments or evaluations, research, outreach, planning, presentations, promoting disaster preparedness awareness or messaging to the public. These activities must demonstrate a benefit to FEMA, must be requested through the FEMA Region, and have a FEMA requestor and point of contact on the project request. All activities are subject to review by the FEMA Corps Legal Advisor to approve any such requests.
Although current partnerships exist between state emergencies and the American Red Cross, the FEMA Corps Program is always looking to build future partnerships with appropriate agencies and organizations to serve the American people.
The partnership between the Corporation for National and Community Service and FEMA has developed a robust program full of young adults ready to sacrifice 10 months of their lives to help disaster-struck communities. When disasters strike, FEMA Corps is alongside FEMA, aiding in recovery and ensuring that survivors can rebuild their lives efficiently. Since its foundation, FEMA Corps has proven its importance and has shown countless times why its members are the future of emergency management.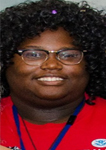 Sierra Griffieth is currently a FEMA Corps member and is serving in her second year in the program. She is from the Sacramento campus in California and has been trained in External Affairs, as well as cross-trained in Disaster Survivor Assistance. During her first year, she was supporting disaster operations throughout the United States, specifically in Florida, South Carolina, Virginia, Louisiana, West Virginia, and Pennsylvania. She has also assisted the AmeriCorps Campus in Sacramento by assisting staff there and field team deployments and is currently assisting FEMA Region II in promoting FEMA Corps among our state and volunteer agencies that have projects where FEMA Corps teams can assist in disaster prevention and preparedness projects.