People's lives were changed forever on Tuesday, 11 September 2001. At the time of the 9/11 attacks, airport security was primarily focused on threats from guns and explosives. There was little worry about knives or sharp instruments. Even when detected at checkpoints, they were not often considered dangerous. Closing this security loophole came after these attacks, which spurred drastic security changes at all phases of the transportation system. However, this was not the first time such security has come into question. An historical review of terrorist tactics emphasizes the need to remain vigilant.
Airport security began in November 1955 after the incident on United Airlines Flight 629 from Denver, Colorado, to Portland, Oregon. The flight exploded just after takeoff with no survivors among the 44 people aboard. The investigation revealed that a bomb was placed in the checked luggage of a passenger, his mother Daisie E. King. Jack Gilbert Graham confessed to placing the dynamite in his mother's luggage to collect on her life insurance policy worth $37,500. In 1961, the Federal Aviation Administration (FAA) allowed armed guards on flights, but only if requested by the airlines or the Federal Bureau of Investigation. In the 1970s, the FAA became more security conscious after numerous hijackings. For example, in 1971, the FAA started screening passengers and carry-on luggage and using x-ray scanners. As security measures have changed, terrorist tactics have evolved.
Evolution of Terrorist Tactics
Six key examples demonstrate the evolution of terrorist tactics and need to adopt new security efforts. First, Ramzi Yousef was the bomb maker for the 26 February 1993 World Trade Center bombing and the master planner in the Bojinka 1994-1995 plot, which contained a number of phases: (1) assassinate the Pope on his visit to the Philippines; and (2) crash a small plane into the Central Intelligence Agency headquarters in Langley, Virginia. In December 1994, he assembled a bomb in the lavatory of Philippine Airlines Flight 434, set the timer to detonate four hours later, and placed the bomb in the lifejacket pocket under seat 26K near the fuselage (one fatality). This incident resulted in increased screening procedures for liquid explosives.
Second, in 2006, a transatlantic aircraft terrorist plot involved the detonation of liquid explosives disguised as soft drinks, which would be carried on board airliners travelling from the United Kingdom to the United States and Canada. Subsequent security efforts to restrict liquids were put in place after the plot was disrupted. Although some of these security measures were relaxed in the following months, carrying large containers of liquids onto aircraft is still currently prohibited.
Third, on 22 March 2016, three explosions occurred in Belgium's capital city of Brussels, with two at Brussels Airport (Zaventem) and a third at the city's Maalbeek metro station. The attack occurred outside the check-in area of the airport ticket counter. The attackers concealed the improvised explosive devices (IEDs), which consisted of a mixture of triacetone triperoxide (TATP) and ammonium nitrate, in large pieces of luggage. The bombs also consisted of screws and bolts for shrapnel. In response to the Brussels attack, the U.S. Senate approved legislation with a 95-3 vote that would boost domestic travel security by: increasing the number of bomb-sniffing dogs; strengthening employee vetting; increasing security at check-in and baggage claim areas; authorizing spending for FAA operations, airport improvements, and aviation research and development; and requiring new policy standards for commercial drones.
Fourth, in Turkey, an attack at the Istanbul Airport on 28 June 2016 occurred, with three suicide bombers armed with assault rifles opening fire both inside and outside the international terminal before detonating the explosives. The attack happened before the terrorists reached the ticket counter and security checkpoints. As a result, security was increased at airports around the world.
Fifth, on 6 January 2017, Esteban Ruiz Santiago arrived at the Fort Lauderdale-Hollywood International Airport after traveling on a Delta flight from Anchorage, Alaska, with a layover in Minneapolis, Minnesota. In Alaska, he checked a semi-automatic handgun with the Transportation Security Administration (TSA) according to the proper security protocol, without drawing attention to himself. After landing, he retrieved that handgun from baggage claim, loaded the weapon in the bathroom, and opened fire in Terminal 2 of the Fort Lauderdale airport. This loophole still requires some type of security procedure to be put in place to avoid similar incidents.
Sixth, in July 2017, Australia disrupted a sophisticated plot directed by the Islamic State group (IS). IS operatives shipped bomb components through international air cargo to Australia, then provided the recipients with directions how to assemble an IED. There were at least two planned attacks. The suspects first built an IED that was intended to blow up an airliner, and then allegedly attempted to build a chemical dispersion weapon. The latter device was apparently only in the beginning stages of development. On 3 August 2017, Australian Federal Police Deputy Commissioner Michael Phelan stated in a press hearing that the alleged would-be terrorists attempted "to place an IED on an Etihad flight out of Sydney on the 15th of July." At no stage did the IED breach airline security, but it was one of the most sophisticated plots ever attempted on Australian soil. Numerous counterterrorism raids were conducted, with four people arrested and bomb-making material recovered. Enhanced security measures were implemented at airports.
A Move Toward Softer Targets
As access to air transportation has hardened, terrorists have shifted their attempts toward less secure transportation routes and venues that house large-scale events, such as sport stadiums and concert halls. For example, on 13 November 2016, a coordinated series of gun and suicide bomber attacks occurred in Paris, the first of which was an explosion at the Stade de France. A man wearing a suicide belt was reportedly prevented from entering the Stade de France after a routine security check detected the explosives. The man backed away from security guards and detonated the explosives outside the stadium. Target hardening at this access point prevented a mass casuality event (only one fatality in addition to the bomber). The concert hall and restaurants had more victims – in all, 130 fatalities and more than 100 critically injured.
Terrorists have demonstrated throughout history that they will change their tactics as security measures are implemented to close related gaps. Hardening of the air travel system will push terrorists toward softer targets like sport stadiums and music venues. Some vulnerabilities have been highlighted above – some addressed and others still require a response to address security gaps. However, knowing that terrorists will continually adapt to new security measures, it is necessary for preparedness professionals to "think outside the box" and be more proactive, rather than reactive.
Recommendations
When considering potential security gaps and solutions, consider the following recommendations:
Extend the security perimeter to include parking areas (e.g., scan vehicles before entering airport parking or pickup and drop-off areas)
Be more proactive than reactive (e.g., for some incidents, warning signs were witnessed but not reported or acted upon before attack)
Increase security at the end of events
Use more K-9 bomb-sniffing dogs
Increase security cameras and monitoring
Use behavior analysis
Use vehicle X-ray machines at the entrance to parking areas
Locate parking away from the venue, and use shuttle buses to transport fans to the stadium entrances
Promote the "See something, say something" message
Always be aware of surroundings (e.g., do not get distracted with cellphones and other technology)
Be aware of new terrorist tactics (e.g., using vehicles to ram crowds)
Before an event, extend the perimeter outward to include parking areas and transportation areas (e.g., some events no longer allow tailgating)
The time of getting to the airport half an hour before a flight and still making it, or using another person's ticket is over. However, hardening access to passenger areas at airports has led terrorists to evolve their tactics to attack areas outside security perimeters or shift their attention to softer targets. All modes of transportation – including rail and buses – as well as soft targets such as music halls and sports arenas need to be protected from tactics used in the past as well as those yet to be imagined.
On 9/11, at the time of the North Tower crash, the author was exiting the subway at the Chamber Street stop and observed the incident. At the time the Twin Towers collapsed, he was returning from taking an injured civilian to a triage area a block away. All he saw during the collapse was a wall of smoke and debris coming at him "like a big wave at the beach." He took cover under a parked truck. Living through 9/11 spurred his interest in developing counterterrorism strategies.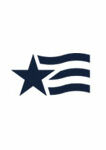 Michael E. Gray, adjunct faculty at SUNY Maritime, GBAT Department, Counter-Terrorism, Safety Security. SUNY Maritime has established a Masters Degree Tract/Certificate Program in International Transportation Security, which looks at all phases of global transportation security. He can be reached at mgray@sunymaritime.edu.