As of 2020, albuterol was the seventh most commonly prescribed medication in the U.S., with more than an estimated 17 million patients receiving it and nearly 62 million prescriptions issued annually. Albuterol is a short-acting bronchodilator drug that helps treat or prevent respiratory issues by relaxing the smooth muscles in the airway to make breathing easier. Albuterol is a lifeline for many patients that helps them treat and manage chronic and acute respiratory illnesses such as asthma and chronic obstructive pulmonary disease. However, this lifeline is in short supply. 
The Albuterol Solution Shortage
Right now, the solution formula of albuterol sulfate – used in nebulizers to treat acute and severe respiratory distress – is in critically short supply, with the U.S. Food and Drug Administration listing a market-wide shortage. This shortage is especially dangerous for infants, young children, and individuals with severe asthma who rely on nebulizers and are unable to use other albuterol delivery methods, such as metered-dose inhalers (MDI). Two converging crises on both the supply and demand sides of healthcare delivery have pushed the industry to this moment: 
Increased demand for

albuterol

–

T

he

confluence of respiratory

illnesses

such as

COVID

-19,

in

flu

enza

, and

respiratory syncytial virus (

RSV

)

this

past

winter led to more frequent nebulizer treatments to ease breathing and care for patients. In particular, the severe surge of these illnesses in young children strained the supply of solution because the nebulized product is easier to use and

,

in some cases

,

is the only

option

for treating young patients. 

 

Supply chain disruptions

and shuttering operations

–

I

ncreased demand due to the surge of winter respiratory illnesses put

additional

pressure on manufacturers and supply chains to produce enough albuterol solution

to

meet spiking demand. Furthering this shortage was the sudden

bankruptcy and closure of

Akorn

Pharmaceuticals

, which accounted for 1.1% of the U.S. market share for generic pharmaceutical manufacturing, including generic forms of the albuterol solution.

 
Emergency Management Impact
This shortage is already having a considerable impact on emergency management strategy and services, while simultaneously posing considerable risks for some of the most vulnerable patients. For example, infants and young children who cannot use inhalers rely on nebulizers for respiratory care both in homecare settings and in healthcare facilities. In addition, patients of all ages with severe asthma depend on nebulizer therapy to treat major asthma attacks. Similarly, patients who experience respiratory distress as a complication of other illnesses, such as COVID-19, depend on nebulizers to support recovery. Due to this shortage, many facilities – including children's hospitals – are implementing conservation methods to protect the limited supply of albuterol solution for patients that need it most. Though MDI and dry powder inhaler forms of albuterol are not in shortage, many facilities now must evaluate which patients can be treated with those formulations instead of albuterol solution as part of their conservation strategies. While this strategy is necessary for conservation, it is not risk-free.  
Similarly, emergency medical services (EMS) agencies that include albuterol solution in their formularies may find it difficult to source the product. This could result in changes to their processes that could impact their ability to provide emergency care.  
The albuterol shortage could also impact treatment this wildfire season. Emergency managers should be aware that healthcare stakeholders in their communities – whether they are hospitals, primary care providers, or EMS – may have difficulty keeping albuterol solution in stock, which could have implications for their ability to treat patients for wildfire smoke inhalation and related breathing problems. In addition, wildfire smoke has been associated with increased prescription of albuterol inhalers, which means an intense fire season could exacerbate issues with albuterol supply.   
A Call for Increased Collaboration to Fortify Supply Chain Resilienc

e

 
The current albuterol solution shortage crisis stands to impact tens of millions of individuals, families, providers, and emergency management professionals. However, there are immediately actionable steps the healthcare sector can take to remedy the shortage and mitigate damage. The Children's Hospital Association, in conjunction with STAQ Pharma, is already working to alleviate the current strain on albuterol solution. Together, these two stakeholders are looking to start the continuous production of albuterol sulfate – the active pharmaceutical ingredient in albuterol solution – domestically to ensure replenishment and continued maintenance of the U.S. supply. This initiative is one example of what potential solutions can look like. However, broader collaboration and support between the federal government and private sector stakeholders are necessary to establish supply chain operations that safeguard public health. 
Importantly, the albuterol solution shortage represents a meaningful opportunity for the federal government to leverage private-public partnerships and facilitate critical discussions around supply chain impact and mitigating solutions. For instance, the Administration for Strategic Preparedness and Response (ASPR) Office of Industrial Base Expansion could use this opportunity to consult with private sector stakeholders such as pharmaceutical manufacturers and associations to identify where to expand domestic production of these critical medical supplies to alleviate the current shortage while bolstering resilience going forward. 
The albuterol shortage arose in response to several converging factors that have led to this inflection point. But it is also a warning the healthcare sector must act on collectively. If one severe winter illness season and the loss of one manufacturer can lead to a full-blown national shortage resulting in the rationing of a lifesaving drug, then the national healthcare infrastructure must find immediate and actionable ways to not only address the current deficit but identify other at-risk supplies and proactively begin resilience-building efforts now. 
Stakeholders from the public and private sectors must work in lockstep to forge new partnerships, strengthen existing ones, and remove the bottlenecks preventing the implementation of solutions that enable recovery and promote resilience within the domestic supply chain. Promising partnerships, such as the Children's Hospital Association and STAQ Pharma's collaboration, are already taking shape. However, nationally expanding these collaborations is critical to ensure everyone can receive appropriate, often lifesaving care. The albuterol shortage began because multiple factors worked together to cause it. It will stop only when the whole community works together to end it.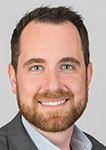 Tom Cotter, MPH, serves as executive director of Healthcare Ready, a nonprofit organization established in 2007 to help strengthen the U.S. healthcare system and assist all communities in planning for, responding to, and recovering from disasters and disease pandemics. Over his 15-year career as a public health and emergency management professional, he has piloted and launched innovative international strategies to localize emergency response operations and build sustainable response functions worldwide. Most recently, he served as the director of emergency response and preparedness for Project HOPE, a renowned global health and humanitarian relief organization. Prior to that role, he developed and managed public health and emergency response programs in several countries for nonprofit organizations. He has a Master of Public Health degree from Boston University School of Public Health and a certificate from Johns Hopkins Bloomberg School of Public Health. He received his Bachelor of Arts in Public and Community Service Studies at Providence College in Rhode Island and attended the University of the Philippines as part of an international research team focused on the socioeconomic determinants of health. He has also served as an emergency response coordinator for the U.S. Department of Health & Human Services since 2013.