Effective response to an active shooter incident requires planning and role reinforcement through training for personnel who may be affected by an incident, as well as for leaders and managers responsible for coordinating responses. For example, personnel near an active shooter need to use the appropriate response model – for example, Alert, Lockdown, Inform, Counter, and Evacuate (ALICE) – depending on the circumstances unique to the incident.
Organizations need to coordinate leadership and manager responses to active shooter incidents to provide effective direction to personnel in the vicinity of active shooters, provide clear situational information to first responders, and inform the public.
Methodology
According to the Department of Homeland Security (DHS), an "Active shooter is an individual actively engaging in killing or attempting to kill people in a confined and populated area." Typically, the immediate deployment of law enforcement is the response action taken to stop the shooting and mitigate harm to victims. Because active shooter situations are often over within 10-15 minutes – before law enforcement arrives on the scene – employees must be prepared both mentally and physically to deal with the situation. Having a plan in place, which identifies training and practices employees should take before an incident and how that training would complement the actions law enforcement officers (LEOs) would take during an active shooter situation, increases employee survivability and the likelihood of a more coordinated response. For example, understanding how employees will react to an active shooter and how the LEO/first responders are trained to tactically respond during an active shooter incident will help ensure that people are not inadvertently viewed as a threat.
Unlike terrorism (which tends to be a calculated act of violence and usually motivated by a political agenda of some kind), active shooter violence tends to be highly random and sporadic and is usually motivated by either a personal grievance (workplace violence) or the result of a mental illness. A study conducted by the Federal Bureau of Investigation (FBI), entitled "Active Shooter Incidents in the United States Between 2000 and 2013," identified 160 active shooter incidents nationwide. The study showed that, of the 160 incidents, 70% happened in either commerce/business or educational environments and 60% were over before police arrived. Based on these statistics, it is in the best interest of an organization to develop an active shooter awareness program and train staff accordingly.
In a 2013 USA Today study on mass shootings, entitled "Behind the Bloodshed," shooters typically used handguns in the killings (72.9% of the time). This statistic incorporates all handguns from semiautomatic handguns (49.6%), revolvers (22.4%), and automatic assault pistols (0.9%). Contrary to what the media reports about the assault rifle being used so often in mass shootings, statistically they are only used 18.5% of the time. This use statistic is further broken down to single shot rifles (9.5%), semiautomatic rifles (8.6%), and automatic rifles (0.4%). The weapon used least is the shotgun, accounting for 8.6% of the time. These statistics emphasize the need for active shooter plans.
Leadership Buy-In, Training & Personnel
Leadership drives organizations, yet some are resistant to change. As such, it is critical to have top-down buy-in on both the plan and the course of action. When presenting to the leadership for approval, it is good practice to show statistics, situations in history where plans were not implemented, and the legal and public outcomes (i.e., lawsuits and public image). This helps put in perspective the importance of an active shooter plan and shows the potential severity of the outcomes without a plan in place. Another good practice is to present scenarios that have occurred in or near similar organizations. When scheduling briefings with key leadership and explaining how the process will work, using the word "enhance" rather than "change" would likely be met with less resistance. Rather than making decision-makers feel that what is already in place (if anything at all) is not sufficient, the word "enhance" emphasizes adding a new piece to make the current plan even better.
When possible, the best approach would be comprehensive implementation of an active shooter program that focuses on scenario-based trainings, online trainings, lunch-n-learns, town halls, presentations, and newsletters, with culmination in a functional exercise. This approach captures all areas of learning for employees and ensures that the model is broadly disseminated. When presenting training plans to leadership (getting buy-in), it is good practice to show a road map to implementation. This accomplishes several objectives:
Shows leadership the organizational structure and process being presented.
Shows the status of the current and proposed training methods and the logistical effort behind the training to achieve the desired end state.
Shows the result of implementing the new training approach and the steps to take to reach the proposed training goal.
After receiving buy-in from leadership and possibly beginning to market the upcoming active shooter program, it is important to continually engage leadership with status updates, issues, problems, or any foreseeable situations that may require their help. The moment an issue arises, a workaround should be developed before going to leadership with the problem. This instills trust in the program and in the organizer of the program and demonstrates the capability to manage concerns.
For personnel, it is a great idea to enlist the help of someone who can be influential to the program – a "champion for the cause." This individual(s) can help bring in others who may not have been sure of or in agreement with the program. In addition to an individual as the face of the program, it is also helpful to employ role players for the functional exercise. This is a good way for employees to participate in the program and see the benefits firsthand as the scenario unfolds.
Incorporating the New Approach
With more state and federal agencies moving away from a lockdown-only response, an organization should develop a comprehensive approach to active shooter training. For employees, the program should focus on the options-based approach such as ALICE (Alert, Lockdown, Inform, Counter, and Evacuate), which is a great model around which to build a program for responding to active shooter incidents.
ALICE focuses on maximizing survivability in an active shooter situation by being proactive and provides additional options beyond traditional lockdown. The individuals in charge of organizational emergency plans and safety (typically the Emergency Preparedness section) should develop online training to ensure familiarity with the phases in the ALICE approach. This online training should subsequently incorporate an organization's annual emergency preparedness and continuity of operations refresher training. Along with online training, there should be articles, trainings, and "brown bag" briefings by the Emergency Preparedness section in conjunction with guest speakers from outside agencies with subject matter expertise on active shooter situations and training to teach the information. Lastly, there should be a tabletop exercise for the senior leadership culminating in a functional exercise with law enforcement officers and employees as role players if possible. All of these steps will help to ensure that together organizational staff and first responders are better prepared to respond to and recover from active shooter incidents.
It is critical that organizations have a comprehensive active shooter plan in place to deal with the unlikely incident of an active shooter situation, even though implementation of such plans may be met with resistance and apprehension. With many different active shooter models to choose from, the key factor to remember is to ensure that the program encourages an options-based approach. The ALICE model is one such program that provides options beyond a traditional lockdown approach. Regardless the specific model implemented, the main goal is to have a plan in place that personnel are knowledgeable of and have practiced.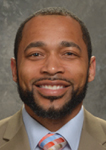 William O. Jackson Jr., EMPS, M.S., is an emergency manager with the U.S. Federal Reserve Board. In coordination with federal departments and local agencies to include the Metropolitan Police Department (MPD), the District of Columbia Fire and Emergency Medical Services (DCFEMS), the Joint Terrorism Task Force (JTTF), and the Federal Bureau of Investigation (FBI). He oversees emergency preparedness with a focus on the development, coordination, and implementation of unified planning, disaster preparedness, and response and recovery. He holds a B.S. in Health Science from Campbell University, an M.S. in Environmental Management from Webster University, and an EMPS in Emergency and Disaster Management from Georgetown University. Additionally, he is a retired Army officer who has functioned in a multitude of roles from chief of training to company commander and was deployed to Bosnia, Nicaragua, Egypt, Germany, Poland, Latvia, Romania, and Afghanistan. He is a certified hazardous materials technician, anti-terrorism officer, counter explosive planner instructor, Incident Command System (ICS) instructor, Community Emergency Response (CERT) program manager/instructor, and an Alert, Lockdown, Inform, Counter, and Evacuate (ALICE) active shooter and survivability instructor.