On 12 January 2010, a 7.0-magnitude earthquake severely damaged Port-au-Prince, Haiti. With over one million people affected (dead, injured, or missing), many nations, including the United States, provided critical life-saving skills, medicine, and equipment – as well as other assistance – to the victims of the earthquake. Haiti is a mountainous region and is considered the poorest nation in the Western Hemisphere. These characteristics can create challenges for responders with regard to communications technologies, health risks, and situational awareness.
The multi-agency relief efforts included not only those of the U.S. Agency for International Development (USAID) and Federal Emergency Management Agency (FEMA), but also the U.S. Customs Border Patrol, Immigrations and Customs Enforcement, the U.S. Coast Guard, the U.S. Transportation Security Administration, and the U.S. Department of Health and Human Services – all of which provided assistance of various types to the Haitian victims of the disaster.
USAID and FEMA ramped up search and rescue operations and support almost immediately, and deployed numerous skilled professionals to Haiti. The Haiti Earthquake Response Quick Look Report (which is available only on Lessons Learned Information Sharing (LLIS.gov)), details the specific strengths, challenges, and areas for improvement to response planning and operations for catastrophic events. Two lessons learned from the U.S. response to the Haitian earthquake demonstrate the importance of prompt and effective communications during a disaster, which can aid greatly in: (a) the timely activation of task forces; and (b) information sharing among responders.
Needed: Early Planning, Improved Communications & Frequent Meetings
One lesson learnedentified the need to establish specifically designated personnel and official sources to provide the primary contact information for alerts, advisories, and activation status. For example, an Urban Search and Rescue (US&R) task force received communications on deployment by multiple methods – including telephone, email, and fax. In one case mentioned in the report, an activation status email had been sent to an incorrect point of contact.
In other cases, task forces did not receive an alert status – that omission could have caused both a delay in deployment and an increase in cost. The lesson learned here was that a pre-designated 24-hour telephone and/or fax number must be quickly established to provide these types of communication.
Another lesson learned addresses the somewhat limited information exchange that took place between different task forces. During the response operations in Haiti, different task forces were stationed both at the Port-au-Prince airport and at the U.S. Embassy. The two task forces never met or communicated with one another during the time frame covered in the report. It was later discovered that the sharing of information among the groups would undoubtedly have been helpful to both groups. To ensure improved information exchange in the future it was recommended that task forces should meet on a regular basis during future deployments to discuss the significant occurrences of the day.
_______________
Additional information related to the preliminary findings about the response to the Haitian earthquake, along with the lists of strengths and "areas for improvement," can be found in the Haiti Earthquake Quick Look Report on LLIS.gov. To access that and other earthquake documents, log into LLIS.gov.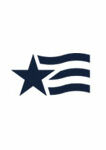 Latoya Browne-Barbee has worked as an outreach analyst on Lessons Learned Information Sharing (LLIS.gov), the Department of Homeland Security/Federal Emergency Management Agency's national online network of lessons learned, best-practices, and innovative ideas for the U.S. homeland-security and emergency-response communities. Ms. Browne-Barbee earned a B.S. in Biology from Towson University and is currently working on an M.S. in Biotechnology, with specialization in Bio-security and Bio-defense, from the University of Maryland University College (UMUC).