As political conventions, sports championships, and other media-gathering events become larger and larger, the need for special event planning becomes more important to ensure that event planners and logistics staff – as well as the federal, state, and local agencies that might be involved – are all on the same page.
The city of Tampa, Florida, hosted the National Football League's (NFL) Super Bowl XLIII on 1 February 2009 at Raymond James Stadium. More than 70,000 football fans attended the game, and thousands more participated in the nearly 300 parties, charity events, and other Super Bowl-related activities during the week prior to the game. Because of the magnitude of the event, and the opportunity it provided to potential terrorists, the U.S. Department of Homeland Security designated Super Bowl XLIII as a "National Special Security Event (NSSE)." Reportedly, 55 local, state, and federal agencies participated in the security operations for the event, along with a number of private-sector representatives. Among the agencies known to have been participating were the Tampa fire, police, and public works departments as well as the city's Office of Emergency Management, the Federal Bureau of Investigation, and Tampa International Airport.
Prior to Super Bowl XLIII, the Tampa Office of Emergency Management recognized that a full-scale exercise (FSE) could be used to test each special-event agency's preparedness for the game, and decided that college football's Outback Bowl, also hosted by Tampa, offered that opportunity. The details are included in Special Event Planning: Conducting a Full-Scale Exercise Prior to a Special Event Lessons Learned – available on Lessons Learned Information Sharing (LLIS.gov) – which explains how exercise planners developed a supplementary exercise scenario to engage federal, state, and local personnel (not only those deployed in the field, but also others assigned to the Multi-Agency Coordination Center, or MACC).
The carefully detailed scenario allowed the special-event agencies involved to conduct game-day operations while also responding to exercise injects. The purpose of the Outback Bowl FSE was to prepare for Super Bowl game-day operations, with a team of evaluators present, to identify capability gaps and/or areas for improvement well prior to the start of the Super Bowl itself.
One Opportunity Delayed, But Later Resurrected
According to the Tampa Bay Regional Public Safety Sub-Committee Super Bowl XLIII After-Action Report, also available on Lessons Learned Information Sharing (LLIS.gov), the FSE provided an excellent opportunity for the city of Tampa and its partnering agencies to test their unified command, coordination, and communication plans for Super Bowl XLIII. The same report also identified areas – e.g., the need for a text message alert system – that could make communications during a special event both more efficient and more reliable.
During the pre-Super Bowl XLIII activities, several situations developed that validated the need for prompt dissemination of timely information to attendees. For example, when a large tent caught fire in the NFL Experience, event personnel had to communicate information to attendees in person; meanwhile, Tampa Police Department public information officers posted an incident notification about the fire on the Super Bowl website.
Both of those actions proved successful, but a text alert system could have made the dissemination of accurate information to attendees both faster and easier.  Somewhat ironically, the Tampa Bay special event planners had considered, prior to Super Bowl XLIII, developing a text message alert system that would allow attendees to sign up for Super Bowl-related text alerts – e.g., important information related to road closures, event hours, and incident notifications. However, the city did not have the infrastructure in place to establish the text message alert system in time for Super Bowl XLIII.
Following Super Bowl XLIII, however, the city of Tampa developed a new "Alert Tampa" text messaging system to disseminate emergency notifications and other information to subscribers. Among these notifications and alerts will be mandatory evacuation orders and re-entry authorizations as well as timely information about emerging crime patterns, street closures, and service-day changes. The city of Tampa is now planning to develop a special event text message notification system within the Alert Tampa infrastructure for the 2012 National Republican Convention.
For additional information on the Lessons Learned reports mentioned above, and on special event planning in general, log into LLIS.gov at www.llis.dhs.gov. (Note: Information from the former LLIS.gov website can now be found at https://www.hsdl.org/c/)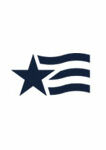 Sophia Paros, a contractor with SAIC, serves as the operations lead for Lessons Learned Information Sharing (LLIS.gov), the DHS/FEMA (Department of Homeland Security/Federal Emergency Management Agency) national online network of lessons learned, best practices, and innovative ideas for the nation's homeland-security and emergency management communities. Paros has received a dual bachelor's degree in Computer Information Systems and Business from the College of Notre Dame of Maryland, and is currently working on an M.S. in Information Assurance from The George Washington University.