The management of medical surge is a complex process requiring seamless integration between pre-hospital care providers, primary, secondary, and tertiary healthcare facilities, public health authorities, and emergency managers. The conventional management of medical surge usually has been limited, though, to increasing the capacity of hospital facilities to manage additional patients (creating additional "surge capacity," in other words). Many millions of dollars have been invested in the nation's hospitals and other healthcare facilities to build resilient institutions capable of quickly accommodating hundreds of additional sick and injured patients. Although this investment has led to more resilient individual institutions, it is not yet clear whether U.S. communities as a whole are more effectively prepared to manage medical surge.
This ambiguity is created, in part, because increasing a community's surge capacity necessarily requires a number of interdependent organizations and institutions to plan for disaster in an interdependent manner. Individual hospital resiliency is necessary, but is usually not sufficient to effectively manage surge capacity because it ignores healthcare system interconnectedness. The effective management of medical surge requires inclusion of disparate venues of care and integration between and among the public and private sectors. Coordinating the planning and operations of multiple healthcare institutions and achieving authentic public-private collaboration is a complicated process. One successful method that has been used to achieve public-private collaboration to manage medical surge is the development of a healthcare coalition.
Healthcare coalitions have become increasingly popular in recent years as local communities seek to bring together the stakeholders needed not only to engage in joint planning but also to share critical resources. Many coalitions have been funded through federal grant programs such as those under the Hospital Preparedness Program – which comes under the jurisdiction of the Office of the Assistant Secretary for Preparedness and Response at HHS (the U.S. Department of Health and Human Services). Moreover, although the range of programs and issues addressed is diverse, most focus on several broad mandates established therein. This article describes an approach to coalition building that encourages greater private-sector involvement in preparedness planning and response. More specifically, it focuses on the need for public-private coalitions, the essential elements of successful public-private coalitions, and developments in federal funding likely to realign incentives to encourage the development of public-private coalitions.
The Need for Public-Private Coalitions
The need for public-private coalitions is supported by the public sector's dependency on private resources during a major healthcare emergency. More specifically: The government has long been recognized as being largely responsible for the public's health and general welfare; however, the vast majority of the nation's healthcare assets are controlled by private enterprise. Private-sector engagement gives voice to those decision makers responsible for providing healthcare services before, during, and after an emergency event.
The interconnectedness of the healthcare system also necessitates the development of meaningful public-private partnerships. In a 2001 report, Crossing the Quality Chasm: A New Health System for the 21st Century, the Institute of Medicine (a highly respected non-profit organization created under the jurisdiction of the National Academy of Science) noted that, although systems "can be broken down into parts which are interesting in and of themselves, the real power lies in the way the parts come together and are interconnected to fulfill some purpose."
History also has shown that the lack of attention to this complexity can lead to catastrophic results. One need only look to the greatly reduced availability of health services in New Orleans in 2005 after Hurricane Katrina made landfall for proof that the traditional model for hospital preparedness alone is insufficient – not only was the area's only Level I trauma unit closed, but the number of staffed hospital beds in the city was still 80 percent lower six months after the hurricane made landfall near the Louisiana-Mississippi border.
The Key Elements of a Successful Public-Private Coalition
At present, no totally reliable metrics exist to measure the effectiveness of public-private coalitions; however, anecdotal evidence indicates the validity of a few consistent characteristics across successful entities. Most notably, these coalitions are led by the private sector and include consistent leadership and dedicated staff outside of the individual partner organizations represented. This approach ensures a stable, stakeholder-driven vision, and serves as a valuable framework for innovation and continuous improvement.
Successful public-public private coalitions also are supported, at least in part, with funding from the private healthcare sector. Coalitions that are "owned" by constituent facilities ensure stakeholder buy-in. They also provide the strong economic incentives needed to promote efficient and effective planning.
Finally, successful public-private coalitions appear to more readily adopt a network, or community-based, approach to preparedness. This approach allows for effective regional planning, data sharing, service coordination, and collaborative policy making, all of which help ensure a common operating picture and emphasize long-term viability of the healthcare system.
Realigning Incentives for Continued Progress
As previously noted, many healthcare coalitions have been funded through federal grant programs; however, it also is important for the government to find ways to "incentivize" the private healthcare sector to become an even more meaningful partner – by, perhaps, making greater investments in community preparedness through hospital general funds. Although grant programs such as the Hospital Preparedness Program have been vital in building institutional resiliency, they do not always or necessarily encourage individual hospitals to make substantial financial investments in community preparedness. Indeed, by providing direct funding, these programs have the potential to actually "dis-incentivize" such investments.
Here it is relevant to note that, in an HHS state-by-state review of the Hospital Preparedness Program carried out earlier this year, over 75 percent of participating hospitals met 90 percent or more of all of the program measures for all-hazards preparedness postulated in 2009. Despite these advances in all-hazards preparedness, the 2011 report highlights a number of successful public-private coalitions, and suggests that program participants focus on building coalitions "so that hospitals, government agencies, nongovernment organizations, businesses, and community residents work as a team to prepare for and respond to disasters." It is reasonable to hope that this recommendation may well signal a shift in program policy to realign the incentives needed to encourage the development of additional public-private coalitions.
To briefly summarize: The development of public-private healthcare coalitions has been effectively piloted and the concept is now more than ready for expansion. One need only look to the current and proposed federal budgets, though – both of which portend deep cuts in homeland security funding – to recognize the need for a new approach to successful emergency preparedness. Included in that new approach should be the creation and development of robust public-private coalitions that: (a) are led by the private sector; (b) receive, at least in part, private healthcare sector funding; and (c) focus on the entire healthcare sector.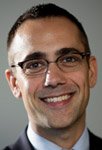 Chad Priest is the Chief Executive Officer at MESH Inc. Prior to assuming that post, he was an attorney at the Baker & Daniels law firm – practicing public health and healthcare law in the firm's offices in Indianapolis and Washington, D.C., representing a broad spectrum of healthcare entities, and using his background in healthcare and emergency preparedness to provide specialized counseling to clients on public health-related matters. He also worked with healthcare and other social service clients on advocacy, public policy, and legislative matters at both the state and local levels. At an earlier stage of his career, he served on active duty in the U.S. Air Force as a family practice primary care optimization nurse specializing in issues related to emergency preparedness.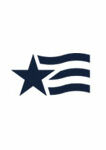 Bobby Courtney is the Director of Policy and Planning at MESH Inc. He currently is responsible for MESH's collaborative, community-based planning programs and working groups, MESH policy efforts, and the MESH weekly News Brief – while also pursuing a joint professional degree in law and public health from Indiana University, where he currently serves as Executive Managing Editor of the Indiana Health Law Review. His prior experience includes eight years in healthcare strategic planning at OSF St. Francis Medical Center in Peoria, Illinois. In 2010, he was recipient of the Indiana University Health Law Faculty Award for Excellence in Health Studies, as well as the Indiana State Bar Association Health Law Section Distinguished Writing Award.