U.S. response agencies are constantly preparing for, responding to, and/or recovering from a broad and full spectrum of emerging terrorist threats. In addition to planning how to cope with such events, they must also train and equip responders with the capabilities needed to defend against Chemical, Biological, Radiological, Nuclear (CBRN) incidents. A quick review of the 1995 sarin gas attacks on the Tokyo subway system illustrates the necessity for responders to plan more effectively for, among other duties and responsibilities: (a) victim-rescue operations; (b) sheltering and evacuation needs; (c) contamination control and avoidance; (d) the presumptiveentification of CBRN contamination; (e) the implementation of strict incident-scene control and evidence-protection requirements; and (f) the logistical and administrative support mandated for the local, state, tribal, territorial, and federal forces involved.
In addition to preparing for almost any type of event imaginable, hazmat personnel are often tasked with searching for, purchasing, and using the detection/monitoring equipment needed toentify and ify the potential CBRN agents that might be present and to confirm the signs and symptoms immediately available. It is particularly important, in carrying out these multifaceted goals, to understand equipment capabilities and limitations to determine not only what can – but also, and sometimes of greater importance, cannot – be accomplished. Because they can greatly affect event response and remediation, such limitations must be known before deploying personnel assets into the field.
In addition to detection and monitoring, personnel must also be able to correctly interpret the readings provided. Taking all of these factors into consideration, it quickly becomes apparent that extensive investigations are needed, prior to the purchase of equipment, to ensure that an agency's personnel have the capabilities needed to effectively use the equipment being considered. In an era of extremely limited budgets, this means that all equipment purchases must be contemplated very carefully to ensure that the best and wisest investment decisions are made.
Meeting the Needs of the "Rule of Three"
Whether searching for equipment that meets a particular standard or simply to fill a void in the current responder toolbox, educated purchasing decisions usually ensure that the needs of an organization are met. Use of what is called the Responder Knowledge Base (RKB) – funded by the U.S. Department of Homeland Security (DHS), Federal Emergency Management Agency (FEMA) – assists agencies in obtaining as much information as possible about responder equipment. However, sorting through more than 7,800 products, and considering other relevant information available in and offered by the RKB, can be a daunting task. Fortunately, there are several ways to search for the specific capabilities of almost any equipment item now available and/or likely to be needed in future response operations.
For example, many response agencies are looking for a second or third detector that canentify a broad spectrum of chemical agents. Today, the so-called "rule of three" – defined as the ability to use three different detection technologies (e.g., detector paper, ion mobility spectroscopy, and Raman spectroscopy) – is frequently used to verify the presence of an unknown chemical agent. To help agencies in their quest to acquire the "ideal" detection equipment, the RKB has implemented a detection-products category so that users can research the detection technologies available quickly, and much more easily. If users want to conduct a general search, they can make a quick check of the search field (located at the top right-hand corner of any RKB web page). For more detailed searches, the Product Details pages and related Knowledge Links offer an abundance of other helpful information about individual products.
One important bit of information that may be found during a product search is an icon indicating that a product has been certified. Certifications inform purchasers that a product has been tested to and meets a specific standard. The "CBRN" icon represents respiratory protection products that have been approved by the National Institute for Occupational Safety and Health (NIOSH) as meeting one of the Institute's own CBRN "Statements of Standard."
Training Available – At Low or No Cost!
With some products, fortunately, additional training opportunities also may be available. Vendor-provided training frequently offers valuable insights into the capabilities and/or limitations of a product. The RKB has compiled a Training & Education section that enables users to determine if in fact such training is available and, if so, if the training is free or fee-based. (Training that is fee-based is indicated with a dollar-sign or "$" icon; training that is free is indicated with a "FREE" icon.)
In some cases, products also will be associated with the Standardized Equipment List (SEL), which can quickly beentified in the Knowledge Links section. The SEL provides a list of product categories that can be used before and during events that threaten the security of the nation, and is similar in many respects to the Authorized Equipment List (AEL). Each FEMA Preparedness Grant is, in fact, associated with an AEL, which specifies the equipment categories that can be purchased with specific grant funding.
Here it should be noted, though, that: (a) the AEL itself does not confirm the specific product that is or might be allowable, but simply lists the product category; and (b) the AEL is available only on the RKB – and is, in fact, the only list directly associated with FEMA Preparedness Grants. Nonetheless, the RKB is able to provide the essential support that responders need to maintain their readiness for duty. Moreover, use of the RKB also helps to develop the well-informed equipment purchasers needed to ensure that organizations can purchase and prepare their resources in the most economical and effective way possible.
____________
For additional information on: The RKB, visit https://www.rkb.us
How to navigate the RKB website, see Cortney Streets' article, "Emergency Responder 24/7 Information Tool Available Online," at /site/assets/files/6884/dpjjan12.pdf
How to use the RKB, please contact the RKB Help Desk via e-mail at RKBMailbox@us.saic.com or by phone at 1-877-336-2752.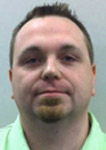 Thomas Norstrand is a Subject Matter Expert (SME) for the Responder Knowledge Base (https://www.rkb.us) website, the U.S. Department of Homeland Security/Federal Emergency Management Agency's online source of information dedicated to First Responders. In that post he provides perspectives on policy and operational issues relevant to CBRNE incidents; he also has served, for not quite eight years, as a Firefighter/EMT with the Volunteer Fire Company in Bel Air, Maryland.