For many public-health and emergency-management professionals, preparedness efforts and response capabilities were put to the test in 2009 with the arrival of the H1N1 influenza. No more than 30 days into 2010, the tragic earthquake in Haiti reminded us just how quickly a disaster can strike and render a community – or a nation – helpless. These events reinforce the fact that as preparedness professionals we can't do it alone. It is critical to engage partners, and the community, to ensure that our agencies have the capacity needed to plan for, respond to, and recover from disasters or public-health emergencies.
Next month, public health preparedness professionals nationwide and worldwide will convene in Atlanta, February 16 through 19, for the fifth annual Public Health Preparedness Summit. At the Summit, professionals will share knowledge,eas, and lessons learned to overcome preparedness challenges, engage and collaborate with new partners, and carry out a successful public-health response.
This year's Summit offers an impressive lineup of the nation's public health leaders. The opening session, H1N1: Partnerships in Response to a Pandemic, will be moderated by Dr. Nicole Lurie, Assistant Secretary for Preparedness and Response of the U.S. Department of Health and Human Services. The session will feature a panel of top public health officials representing the Obama Administration and local, state, and federal agencies. These distinguished panelists will share their perspective on the successes and challenges involved in responding to H1N1.
Dr. Thomas Frieden, Director of the Centers for Disease Control and Prevention, will preface the closing session, Moving Public Health Preparedness Forward: Assessing Progress, Gaps, and Future Strategies. This session will include a panel of renowned public health officials who will share a retrospective of the nation's achievements in public health preparedness and a glimpse of the key challenges that still lie ahead.
Award-winning and New York Times best-selling author John M. Barry will deliver a keynote address that places today's pandemic in a historical context. He will revisit the 1918 global flu pandemic and describe the lessons learned from both the past and  present pandemics.
Following an introduction by Michael Taylor, Senior Advisor to the Commissioner of the Food and Drug Administration, Summit attendees will hear from Ana-Marie Jones, Executive Director of Collaborating Agencies Responding to Disasters, whose keynote address will focus on community collaboration – easily mandated, but both elusive and absolutely critical for successful public health efforts. Jones will illustrate a number of innovative ways to engage communities.
The Summit offers an agenda filled with a variety of interactive sessions, skill-building workshops, sharing sessions, and poster presentations that focus on building collaborations. Town-hall sessions are new to the Summit's agenda this year. These gatherings will highlight important national issues and allow for audience participation, which provides an opportunity for attendees to leave feeling empowered to continue the important job of preparing our nation for the inevitable.
With new and emerging threats continuously putting our nation's health and security in danger, it is critical to stay abreast of new strategies to enhance the nation's capacity to prepare for, respond to, and recover from the next public health emergency or disaster. Don't miss this important event; register for the 2010 Public Health Preparedness Summit today. For more information, visit www.phprep.org, or follow us on Twitter at www.twitter.com/phpsummit.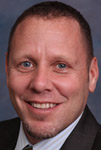 Jack Herrmann is the senior advisor and chief for public health preparedness with the National Association of County and City Health Officials (NACCHO). In this role, he oversees the organization's public health preparedness portfolio, which is aimed at strengthening the preparedness and response capabilities of local health departments. He also serves as the organization's chief public health preparedness liaison to local, state, and federal partner agencies, and chairs the annual Public Health Preparedness Summit. He has extensive experience in disaster management and response and has participated in numerous disaster relief operations with the American Red Cross. He holds a bachelor's degree in sociology from St. John Fisher College, and a master's degree in counseling from the University of Rochester (New York).