As Congress is reviewing grants and funding for Fiscal Year 2012, it is important to remember that not all preparedness grants are the same – in purpose, history, or execution. The Emergency Management Performance Grant (EMPG), which has been called "the backbone of the nation's emergency management system" in the 2003 House/Senate Appropriations Conference Report, constitutes the only source of direct federal funding for state and local governments to provide basic emergency coordination and planning capabilities for all hazards, including those related to homeland security.
The EMPG program supports state and local initiatives for planning, training, exercise, mitigation, and public education, as well as response and recovery coordination during actual events. As emergency managers know, all disasters start and end at the local level, an operational fact of life which emphasizes the importance of building this capacity at the local level. Funding from EMPG frequently makes a difference as to whether or not a qualified person is present to perform these duties in a local jurisdiction.
In addition, EMPG – unlike the suite of relatively new Homeland Security Grants – was originally created with the Federal Civil Defense Act of 1950, and amended to be a 50-50 cost share between the federal government and state and local governments to ensure their participation in building strong emergency management programs. According to the National Emergency Management Association (NEMA) 2010 Biennial Report, this program has been underfunded for decades and remains so today.
EMPG also allows for the reimbursement of government employees working for the jurisdiction in providing the inherently governmental function of emergency management. The importance of this capacity at the state and local level has been repeatedly demonstrated this year.
In Alabama, local emergency managers – whose very presence could be problematic in the absence of EMPG funding – are working hard to help the communities ripped apart by tornadoes earlier this year begin the journey to recovery. The local emergency managers in those communities have built effective programs by involving key partners and stakeholders in the creation of emergency plans and the simulation of disasters through a broad spectrum of training drills and exercises. Although it is empirically impossible to prove a link to negative consequences – i.e., that something did not happen because of a specific causative fact or circumstance – it is reasonable to suggest that the regrettably large number of fatalities in Alabama might have been significantly larger in the absence of these strong local emergency management programs.
Perhaps the best explanation of the local benefits derived from EMPG funding was provided by a local Cullman County Alabama Emergency Management Director, Phyllis Little, in her 14 July 2011 written statement describing her own personal tornado experience on 27 April 2011:
"The city of Hanceville, Alabama, in Cullman County was struck at approximately 6:00 a.m. and the city of Cullman at approximately 3:00 p.m. Over a 12-hour period, we were under a total of 13 tornado warnings. The National Weather Service mapped five tornado touchdowns; two being rated as EF-4s with wind speeds of up to 200 miles per hour. Approximately 500 homes and 100 businesses were damaged or destroyed. … Emergency response in our county went well. One reason for this was that we started briefings about the potential for severe weather three days in advance of the tornadoes with information supplied by the National Weather Service (NWS). As we received information about how serious this outbreak was expected to be, we were in constant contact with our key emergency stakeholders – including our local school officials. This resulted in postponing the opening of school that day and delayed the school bus routes. Had we not been able to provide this vital information to school officials, emergency responders, and the public, I am positive we would have suffered more than the two fatalities we did experience. One clear example of this is that the school buses would have been beginning their routes in Hanceville at the time the tornado struck there."
Little attributes a large portion of the credit for her county's response to "the strong system of local emergency management we have established in our county." That system, she continued, "has brought together key stakeholders to make sure plans are in place, trained on, and exercised in advance of an actual emergency or disaster. … [Most] of the credit for this belongs to funding supporting emergency management activities from EMPG. Cullman County received approximately $49,000 in EMPG funds for FY 2010. This funding (24 percent of the [county's] operational budget) allowed us to keep a two-person office operational, in addition to maintaining 22 of our 42 outdoor warning sirens. EMPG is truly the lifeblood of our EMA and others across the country."
The truth is that not all preparedness grants are the same in purpose, history, and execution. This is the story of the impact of EMPG in just one Alabama County, but the sentiment has been echoed tens of thousands of times in counties and municipalities across this great nation.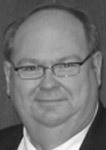 Randall C. Duncan is Director of Emergency Management for Sedgwick County (Wichita), Kansas, where he serves a population of nearly 500,000. He is a long-standing member and current Chairman of the Government Affairs Committee of the International Association of Emergency Managers (IAEM). Serving in local government since 1986, his past experience includes President and Regional President of IAEM as well as President of the Kansas Emergency Management Association (KEMA).