This current emergency medical services (EMS) dispatch and response process has evolved significantly over the past few decades. A dispatcher records the details of a 911 call in a web-based application. That information flows through a computer terminal into an ambulance. The unit responds using directions from a global positioning system unit on the vehicle's dash. Emergency medical technicians use a wireless tablet to complete an ambulance report. Finally, the report is uploaded to a secure cloud over a virtual private network, where hospital staff as well as EMS headquarters can access the data in real time.
Loss of Connectivity Threats 
As EMS personnel become more dependent on technology for daily tasks, the system still must be able to operate when electronic data components fail. System complexities – coupled with the potential for engineered failures as part of a cyberattack or as an element in a broader attack strategy – increase the likelihood that a failure eventually will occur. In addition, a growing dependence on cashless transactions means that businesses essentially close when connectivity to the banking system is disrupted and companies are unable to process credit or debit payments.
One way to reduce the impact of power outages and technology failures is to develop a "technology crash cart" process similar to manual machines still used in many restaurant operations. When banks first introduced credit cards, businesses created impressions of the card using carbon paper – which is one of the reasons numbers and names on the card are embossed rather than printed – and presented them to the credit card company in exchange for payment. By assembling a technology crash cart with carbon paper forms and the machine used to take the impressions, businesses can continue to serve customers who have no cash. However, because there would be no system to validate the card, the businesses would have to accept a degraded system, but at least would be able to continue operations.
Traditional Nonautomated Methods 
The first step for building an EMS technology crash cart would be to perform a workspace audit (see "Armageddon Plan" article from 19 October 2005), which would include:
Noting every piece of technology used during the course of an agency's business; and

Assembling an institutional memory team, including staff experienced enough to answer the question, "How did we used to do that?"
In New York City's EMS in the 1980s, dispatch recorded details of 911 calls on index cards. That information was shared over the radio and the ambulance crew wrote it down. The unit responded using a printed map. An emergency medical technician completed an ambulance report with pen and paper. A copy of that report was provided to the hospital staff and another sent to headquarters through interoffice mail. EMS could use this "old-school" way of doing business again when current technologies fail.
Agencies should tailor a technology crash cart for each critical mission area:
Ambulances – The ambulance should have a box tucked away with a map, a pad of blank paper, pens, and paper ambulance reports.

Dispatch – Dispatchers should have forms for recording the call information and tracking unit progress throughout the call cycle.
Global tools such as a board for tracking unit status for the entire system also should be available. All work areas require a written and trained plan with procedural instructions because, of course, a plan no one has been trained on does not exist.
Finally, when a system failure occurs, command needs to be ready to activate the plans and lead personnel through operations, which likely will be unfamiliar and tedious to a generation acclimated to real-time data and technological tools. As modern EMS technology continues to advance, there is still a need to prepare for reintroduction of traditional EMS practices.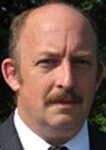 Joseph Cahill is the director of medicolegal investigations for the Massachusetts Office of the Chief Medical Examiner. He previously served as exercise and training coordinator for the Massachusetts Department of Public Health and as emergency planner in the Westchester County (N.Y.) Office of Emergency Management. He also served for five years as citywide advanced life support (ALS) coordinator for the FDNY – Bureau of EMS. Before that, he was the department's Division 6 ALS coordinator, covering the South Bronx and Harlem. He also served on the faculty of the Westchester County Community College's paramedic program and has been a frequent guest lecturer for the U.S. Secret Service, the FDNY EMS Academy, and Montefiore Hospital.