The Joint Task Force Civil Support (JTF-CS) is the U.S. Department of Defense's (DoD's) only command response organization specifically trained and dedicated to dealing with CBRN (chemical, biological, radiological, nuclear) incidents. In early March 2011, at the request of the U.S. Pacific Command, JTF-CS deployed a relatively small but highly qualified advisory team to the four-star command headquarters of U.S. Forces Japan (USFJ) at Yokota Air Base to assist with Japan's response to the earthquake/tsunami and subsequent Fukushima radiation leaks.
The eight-member team of what was called Operation Tomodachi (Japanese for "friend") comprised a specialty mix of U.S. Army, Air Force, Marine Corps, and civilian personnel, and served as the core of DoD's analysis and planning cell for radiation-related information, guidance, and advice. The team members monitored and reported on U.S. and Japanese radiation readings in the Japanese theater, and answered numerous questions from the field as well as headquarter commanders and other senior Japanese and U.S. officials.
The team also provided USFJ and Japanese Self-Defense Force leaders not only with threat assessments but also a number of protection and planning recommendations. In effect, the team served as a fusion center to provide U.S. and Japanese political and military leaders with the information needed – spelled out in layman's terms – to make correct and effective decisions during what turned out to be an extremely long period of crisis.
Among the specific problem areas, dangerous situations, and various related topics the team addressed were the following: radioactive water leaking into the ocean; false alarms on radiation levels; the need to ensure the safety of drinking water and food supplies; personal protective gear requirements; exposure limits and tracking mechanisms; several mitigation issues – e.g., minimizing the spread of contamination; the varying levels of decontamination required for personnel, vehicles, helicopters, and even ships; the use of potassium iodide, and the determination of who should receive it, when it should be administered, in what dosage amounts – and for how long.
A "Small Role" – Measured by the Ton
The team also played what was later described as "a small role" in development of the U.S. Department of Energy (DoE) radiation detection plan by: (a) prioritizing the areas to be monitored; and (b) crafting a notification process for radiation readings. Among the team's specific activities in this important operational area were the following:
Providing initial USFJ dosimeter training and risk assessments for field operators;
Advising on force health-protection measures (potassium iodide, sheltering, dosimeters, exposure limits);
Providing operational health-risk assessments and protection support for more than one thousand personnel working in and around the "warm zone" and well over 90,000 U.S. troops and civilian personnel on Japan's main island (Honshu);
Assisting with the planning of air and water testing locations and priorities, equipping personnel with radiation detection devices, and tracking exposure rates;
Serving on several working groups – including teams that: created a joint U.S.-Japan radiation detection and protection plan; set the exposure-limits criteria for isotopes in the air, food, water, and soil; and established health hazard "triggers" to activate a worst-case scenario evacuation plan for more than 50,000 civilians; and
Not only creating and disseminating radiation-education and risk-comparison criteria but also crafting a number of public affairs releases to ease certain anxieties of U.S. troops and many of the civilian personnel in the area.
Different Standards But a Common Goal; The Lessons Learned
The United States and Japan started the Tomodachi program with different decontamination and exposure standards, but U.S. representatives attempted to "align" with the host nation to the greatest extent possible. Certain aspects of international differences required that political considerations be factored into decisions – if only to prevent the misconception that the U.S. forces might have been caring more for their own people in the area (by, for example, setting more stringent standards for the safety of those citizens). In addition to supporting U.S. interests, therefore, the team provided a huge amount of specialized assistance to their Japanese counterparts as well.
Risk communications and education are imperative in a situation like Operation Tomodachi. Factual guidance (or the lack thereof) about likely or potential health hazards therefore should be disseminated quickly to all operational personnel, family members, everyday citizens, and the print and broadcast media. Otherwise, misinformation and fear can significantly degrade the operational capabilities of responders. In the Fukushima crisis, several opportunities to properly shape exposure fears were lost or ignored in the early stages of response. Many of the fears about radiation, for example, were not scientifically accurate, but nevertheless slowed operations, alarmed the public, and may have affected certain policy decisions as well.
Many phases of the operation did not go perfectly, of course – there were some initial delays in the sampling of analysis results, for example. Nonetheless, the combined U.S. and Japanese collaboration and dedication allowed the U.S. forces assigned to overcome numerous obstacles and make the overall operation much more successful than might otherwise have been possible. By poolingeas, resources, and efforts – with, among other agencies and organizations, the U.S. Department of Energy, the Air Force's own Radiation Assessment Team, the U.S. Armed Forces Radiobiology Research Institute, and the U.S. Defense Threat Reduction Agency – the Tomodachi team members came up with several innovative ways to meet the major and continuing challenges they faced. The team also received significant around-the-clock "reachback" support from DoD and DoE nuclear experts, and from the U.S. Environmental Protection Agency.
Operation Tomodachi may well prove to be a watershed event not only for the United States and Japan, but also for their friends and allies throughout the world. The DoE and DoD personnel on the scene gained invaluable hands-on experience and developed new – and now "combat-tested" – tools and methods that can be added to the theoretical and scientific data collected. Although different in both nature and outcome, the Level-7 radiation event (highest rating on the International Nuclear and Radiological Event Scale) at Fukushima might reasonably be considered, therefore, to be the current generation's "Chernobyl."
To briefly summarize: Although no two events or incidents areentical in every aspect, many lessons can still be learned, to prepare more effectively for the next incident, not only by examining what worked during previous incidents, but also – and of perhaps greater importance, what did not work. Many of the lessons learned from Fukushima, and from Operation Tomodachi, will undoubtedly be applicable to the next major radiological event, whether that event is another Fukushima-level natural disaster or a terrorist attack.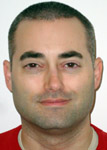 Major Jamie Stowe, USAF, is a medical plans and operations officer who has more than 14 years of experience in emergency planning and response operations with the U.S. Air Force and the U.S. Army. He has not only completed a Department of Defense planning fellowship but also has been directly involved in numerous contingency operations – including those following Hurricanes Rita, Ike, Gustav, and Sandy, the Japanese tsunami and nuclear plant responses, and the 2010 earthquake in Haiti. He holds a master's degree in Business Administration and is currently pursuing a master's degree in National Security and Strategic Studies from the U.S. Naval War College.