Planning is the foundation of emergency management and a critical element of the nation's preparedness. Released in September 2011, the National Preparedness Goal defines planning as the ability to "conduct a systematic process engaging the whole community as appropriate in the development of executable strategic, operational, and/or community-based approaches to meet defined objectives." Planning is one of only three core capabilities (operational coordination and public information and warning are the other two) that spans all five emergency management mission areas: prevention, protection, mitigation, response, and recovery. Therefore, the success of planning is highly dependent on the success of all 31 core capabilities and is critically important to the overall safety and security of the nation.
Identifying Capability Strengths & Weaknesses Exercises, particularly national level exercises, provide emergency managers an opportunity to examine the effectiveness of national preparedness doctrine and the mission area capabilities of federal, state, territorial, local, and tribal responders. As such, exercises are good mechanisms to reveal capability strengths and shortfalls. Findings from previous national level exercises – since the inception of the Top Officials (TOPOFF) program in May 2000 to today – reveal planning as a continuing challenge across the emergency management enterprise.
To this day, the challenges to successful planning often involve issues with currently existing plans and ongoing preparedness activities, including: (a) a lack of specificity in existing plans; (b) a lack of established procedures/formal process(es) in existing plans; (c) a lack of uniformity in and across existing plans; (d) lack of necessary plans; and (e) a lack of training on existing plans.
The lack of specificity in existing plans is a challenge that spans a broad variety of diverse disciplines and functional areas within emergency management, including law enforcement, health and emergency medical services, intelligence, and cybersecurity. For example, previous national level exercise findings revealed that, although a plan may outline the possible procedures/pathways for multiple organizations to share situational awareness information (even using confusing diagrams to depict the multiple pathways possible), it does not always provide the exact procedures for each individual organization. This lack of specificity often would leave responders unclear on the best and most efficient path forward, and affect the overall timeliness of response and recovery operations. Lack of specificity further advances a misperception that emergency planning and management is not a fully developed profession with specific requirements, processes, technologies, accreditations, certifications, degrees, and standards.
The lack of established procedures/formal processes in existing plans continues to be an area for improvement in national level exercises today. Specifically, findings from previous national level exercises point to the overall absence of information regarding coordinating relationships in plans as a hindrance to responders' abilities to adequately perform their duties, including the development of a collaborative presentation of useful information to decision makers, and to effectively respond to and make response decisions based on an exercise scenario.
The lack of uniform information (or the inclusion of contradictory information) in plans and/or across plans remains a problem across all levels of government in the emergency management enterprise. For example, several findings from previous exercises showed that the lack of uniform guidelines and established procedures for validating information to build shared situational awareness and a common operating picture hampered responders' abilities to maintain a shared picture of response and recovery operations.
The plans that are necessary for the safety and security of the nation continue to remain absent in many facets of emergency management. For many years, plans completely lacked a comprehensive approach to recovery operations. In fact, the first draft of the National Disaster Recovery Framework, which was the first nationally focused plan designed to outline recovery planning and recovery actions, was not published until January 2010 – nearly 10 years after the first national level exercise. Additionally, the absence of hazard-specific plans has been problematic to the overall efficacy and effectiveness of response and recovery operations in exercises. A common area for improvement is that plans outlining response and recovery actions to a specific threat or hazard do not exist.
Insufficient preparedness activities, such as trainings, are another aspect of planning that can negatively affect responder capabilities in exercises. Findings from previous national level exercises often revealed that responders were unfamiliar with plans, and consequently with their roles and responsibilities during response and recovery operations. A byproduct of this issue is not only that responders are unclear about their organization's mission, its purpose, and their requirements, but also that their response/recovery efforts are often redundant. Additionally, the collaboration under the "Whole Community" organizing concept is next to impossible, without the clarity and specificity needed for general or professional implementation. Therefore, insufficient or inadequate training is another barrier to achieving specific or global success in planning.
Finding Success in the Planning Process Identifying gaps and challenges through exercises to amend existing preparedness doctrine and activities is a significant step toward strengthening planning capabilities across federal, state, territorial, local, and tribal agencies and organizations. Emergency managers, along with support from their respective leadership, could increase their organizations' preparedness by reviewing the content of currently existing plans and procedures through tabletop, discussion-based, or operations-based exercises on a regular/consistent basis to ensure they are useful, accurate, and applicable to real-world incidents. Upon consensus that all revised or newly developed plans and procedures are sufficient for use in future incidents, emergency managers may further cement the preparedness of their organizations by providing regular trainings on such plans and procedures to all appropriate stakeholders.
As discussed above, the ability to achieve success in planning remains a challenge across the emergency management enterprise. However, it is only through deliberate planning and preparedness activities and the support of leadership that the emergency management community can create a more secure and resilient nation.
For Additional Information: CRS Report for Congress: Homeland Emergency Preparedness and the National Exercise Program: Background, Policy Implications, and Issues for Congress (10 November 2008).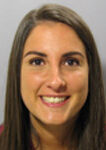 Sarah Tidman is a research analyst in CNA Corporation's Safety and Security division. Her work there has focused on emergency management and preparedness. She has expertise in the design and evaluation of preparedness exercises and in the evaluation of real-world events. She has supported numerous exercises for local, state, and federal agencies, including several national level exercises, and she has deployed to observe and evaluate response operations during real-world incidents such as Hurricane Isaac.