Pre-planned special events provide an excellent opportunity to exercise resources such as the federal government's Incident Command System (ICS) – which is intended to meet a number of goals including but not limited to: (a) maintaining a span of control so that each leader (at various levels of government) has an adequate, but manageable, number of subordinates; and (b) clearing lines of command so that each individual responder knows to whom he or she should report. The methods for reaching these goals are laid out clearly in this national program so that all responders have the same basic understanding of the structure in use. When a major event or incident occurs and other jurisdictions are called upon for assistance, responders from California to Florida and from Maine to Oregon are familiar with the structure and therefore able to work more closely with one another at the incident scene.
When responders participate in ICS es, they are given a well planned "typical" scenario and asked to design an ICS structure by using the principles postulated in the ICS guidelines. The benefit of participating in such es is that students have much more time to devote to their own specific tasks than would be available on a real disaster scene. The pre-planned event is similar in that there is ample time to devote to thinking through the ICS structure.
As with most other emergency events, the scope of the ICS system put in place is dictated to a large extent by the actual "event" being managed. Some pre-planned events are fairly large in scope, both in the resources required and in the geographic area covered. One major real-life example is a marathon run such as those held annually in New York City, Boston, San Francisco, and Washington, D.C.. These and other marathons almost always generate more than a few patients, felled by exhaustion or for other reasons, at unpredictable intervals over a fairly large geographic area.
Coordination + Cooperation = Confidence 
Probably the best known of these long-distance (26 miles plus) runs is the Boston Marathon, which crosses several political jurisdictions – and requires, therefore, that each city and town on the route must coordinate its activities with responders from the other jurisdictions participating. A number of state agencies also provide staff to assist in the effort, thus providing a rare opportunity to actively participate in the "mechanics of coordination" – regional and/or state Emergency Operation Centers (EOCs), for example – and other systems to keep staff fresh and confident with their use.
The EOCs also serve as central locations where representatives of the numerous agencies involved can meet away from the scene and coordinate support for the responders on the ground (or, in this case, at specific posts along the marathon route). The incident continues to be under the control of the incident commander on the scene, but the EOC allows requests for support to be processed away from the numerous distractions and sometimes difficult conditions on the scene.
For emergency managers as well as political decision makers, it is important to remember that many emergency-preparedness grants require testing of the systems paid for by the specific grant involved – often in real time and at full scale. Many of the grants also allow the payee to use real-life situations (the marathons, for example) as tests for the systems. The pre-planned event is in several respects, therefore, theeal test because it uses real resources in real time – but has ample preparation time to warm up and/or double-check untested systems.
Although this approach may seem not quite as close to a "real life" – i.e., totally unexpected – event as iteally should be, the reality is that responders have a much better opportunity to become familiar with untested resources before they need to implement them while under the pressure of a true emergency event. In short, although the pre-planned event requires additional work and a certain commitment of always scarce resources, careful consideration and planning will allow it to serve more than adequately as a real-life preparedness tool. By sharpening the resources available to them during pre-planned events, responders will be that much more ready for the unplanned event that is lurking somewhere over the horizon of every jurisdiction in the entire country.
_______________
For additional information on state agencies at the Boston marathon, click on: http://www.mass.gov/?pageID=eopsmodulechunk&L=3&L0=Home&L1=Public+Safety+Agencies&L2=Massachusetts+Emergency+Management+Agency&sid=Eeops&b=terminalcontent&f=mema_feature_story_2008_feature_stories_2008_mema_conduct_boston_marathon_medical_forums&csid=Eeops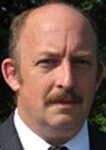 Joseph Cahill is the director of medicolegal investigations for the Massachusetts Office of the Chief Medical Examiner. He previously served as exercise and training coordinator for the Massachusetts Department of Public Health and as emergency planner in the Westchester County (N.Y.) Office of Emergency Management. He also served for five years as citywide advanced life support (ALS) coordinator for the FDNY – Bureau of EMS. Before that, he was the department's Division 6 ALS coordinator, covering the South Bronx and Harlem. He also served on the faculty of the Westchester County Community College's paramedic program and has been a frequent guest lecturer for the U.S. Secret Service, the FDNY EMS Academy, and Montefiore Hospital.