Any public health emergency will cause a rush on hospitals for medical assistance, but this is especially true with influenza pandemics and outbreaks of other infectious diseases. Hospitals and local public health departments therefore must work together so that they are prepared to handle a surge of patients.
Before the Severe Acute Respiratory Syndrome (SARS) outbreak affected 29 countries in 2003, hospitals in the Toronto, Canada, area had surge support plans in place. Nearly half of the nursing positions in the area at the time were staffed by part-time nurses who frequently rotated between medical facilities, and each of these facilities included these part-time nurses in their surge support plans. However, during the SARS outbreak in Canada, approximately 40 percent of possible infectious and quarantined patients were health-care workers themselves. To curb the spread of SARS, many hospitals were placed under quarantine, restricting the movement of the part-time nurses who were needed to help out at other facilities.
To fill the gaps left by rotating nurses who were not permitted to leave one facility and report to another, some hospitals offered double and sometimes triple pay to nurses who had not been quarantined. Although this tactic enabled some hospitals to fulfill their staffing needs, there were other hospitals that could not follow suit. After the quarantine ended, the hospitals in the Toronto area agreed to develop surge support plans that take into account the possible depletion of available part-time nurses as well as other potential restrictions on movement throughout the area.
Pre-Planning, Alternative Triage, and a Cooperative Approach 
In addition to patients requiring antivirals and treatment, medical facilities may also experience a surge in mental health patients during a disease outbreak. In January 2007, the Region III Office of Public Health of the Louisiana Department of Health and Hospitals hosted a tabletop exercise to test its pandemic-influenza response plans. During the exercise, participants noted that the demand for mental health services in Louisiana has remained high ever since Hurricane Katrina – during which time Region III employed only one pediatric psychologist and could not keep up with the demand.
Exercise participants expressed concern that a pandemic influenza outbreak would only add to the problem, completely overwhelming mental health facilities in the area. To address that problem, the state's Office of Public Health and Office of Mental Health agreed to develop a regional mental-health surge support plan that would consider all in- and out-patient facilities in the area as potential alternate facilities.
Another problem addressed during the tabletop exercise was the delay in hospital services caused by overflow issues. The exercise participants worried that, even with surge support in place, many citizens would rush to hospitals that distribute antivirals, overwhelming the staff members at those hospitals. The overflow also would significantly extend the wait times experienced by EMS (emergency medical services) personnel after they deliver patients to the hospital. To resolve that problem – and to ensure that ambulances are available to those who need them, instead of waiting empty at the hospital – region officials agreed to consider alternative triage strategies. Regional plans now may include, for example: (a) establishing a telephone triage system to condense ambulance runs; and/or (b) engaging firefighters as alternate EMS providers. In addition, hospitals are permitted to create holding areas where patients may be dropped off (which would free the ambulance for other duties), or they may send health-care providers with the ambulances to conduct home-based triage.
Even with surge support plans in effect, of course, medical facilities may still be overwhelmed by the demand for their services. Nonetheless, only by planning for alternative scenarios in advance, and by working closely with other facilities in the region, can hospitals hope to meet the needs of their patients.
_______________
For additional information on hospital surge support, visit Lessons Learned Information Sharing at www.llis.gov.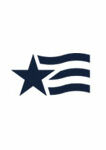 Jennifer Smither is the outreach and operations manager for Lessons Learned Information Sharing (LLIS.gov), the Department of Homeland Security/Federal Emergency Management Agency's national online network of lessons learned, best practices, and innovativeeas for the U.S. homeland security and emergency management communities. She received her bachelor's degree in English from Florida State University.