As school districts across the country provide an effective level of security within budgetary constraints, dozens of new retrofit security devices are being marketed to enhance the safety and security of students and teachers. Although the price tag for some of these security methods may be attractive, there are also significant life-safety implications to consider.
Model codes include several requirements to ensure that doors serving a means of egress can be opened quickly and easily to allow building occupants to evacuate. Although most of these requirements have been in place for decades, they are sometimes overlooked based on the assumption that codes mandating free egress, fire protection, and accessibility for all should not apply during an active-assailant situation in a school.
In reality, concerns about egress, fire, and the ability for anyone to evacuate – regardless of physical disabilities, is of vital importance during any emergency. Plans for past school shootings have included fires and explosives, and evacuation is a primary component of school emergency plans. Classroom barricade devices, which are retrofit security devices designed to be installed in addition to existing door hardware, not only deter or prevent access to classrooms, they also restrict egress from these rooms.
"Today, schools face significant safety and security threats – and not just in terms of natural disasters," said Tim Eckersley, Security Industry Association (SIA) board member and Allegion's senior vice president and president of the Americas, in October 2017:
Our schools are "soft targets" for man-made violence, too. At the same time, the main instructional buildings of America's ~100,000 K-12 public schools are, on average, more than 40 years old. Many schools don't have updated hardware and technology that's available to protect students, teachers and administrators, at least in part because they don't have access to funding.
Lack of funding for security measures is what makes these inexpensive devices so attractive to school officials and parents who are desperate to see this threat addressed. Unfortunately, the true cost of these devices is their impact on life safety. Active-shooter incidents have occurred where an assailant barricaded himself inside with the victims, including the shootings at Virginia Tech, the West Nickel Mines Amish School, and Platte Canyon High School. In all three situations, barricaded doors delayed access by emergency responders and may have contributed to the loss of life.
Fire Safety
Some proponents of classroom barricade devices claim that security measures should take precedence over fire safety, implying that active-shooter incidents are more common than fires. However, the National Fire Protection Association (NFPA) reported that between 2000 and 2013, there were 1,456,500 non-residential structure fires in the United States, with 1,260 civilian deaths and 21,560 civilian injuries. For the same period, the Federal Bureau of Investigation (FBI) published statistics on active shooter incidents, counting 160 shootings resulting in 487 deaths and 557 injuries. These statistics starkly illustrate the need for continued prioritization of life safety.
In 2015, the National Association of State Fire Marshals (NASFM) published a classroom security checklist, and NASFM members approved a resolution supporting these guidelines. "The state fire marshals understand the security concerns and the need to protect schools and businesses from senseless acts of violence," said Jim Narva, executive director of NASFM, in September 2017. He continued:
However, some of the proposed solutions may compromise life safety, despite the manufacturers' good intentions. The NASFM guidelines for classroom security are aligned with the model codes, and underscore the importance of the requirement for new and existing classroom doors to unlatch with one operation, ensuring free and immediate egress. Classroom doors must also meet federal accessibility laws and other requirements of the building codes and fire codes.
Code Updates
During the most recent model code development cycle, the issue of classroom security was discussed and debated at length:
Should existing code requirements be relaxed in order to allow less expensive security devices to be installed?
Should requirements remain as is, or should additional mandates be included in model codes?
Through the consensus process used for model code development, stakeholders from all related areas of expertise had an opportunity to take part in the decision. The Builders Hardware Manufacturers Association (BHMA) provided guidance and expertise based on decades of experience with code-compliant door openings.
Model codes adopted in most U.S. states include the International Building Code (IBC), International Fire Code (IFC), and NFPA 101 – The Life Safety Code. The outcome of the code development process was an overwhelming decision to maintain existing egress requirements for classroom doors, and to add an additional safety mandate. The 2018 editions of these model codes will include the following requirements for classroom doors:
Latch(es) on egress doors must be unlatched simultaneously by one releasing operation from the egress side. Hardware used to release the latch(es) must be mounted between 34 inches and 48 inches above the floor.
Operation of the hardware for egress must be accomplished without tight grasping, pinching, or twisting of the wrist, and without using a key, tool, special knowledge, or effort. If electrified locks are remotely engaged, they must allow free egress from the classroom side of the door.
Locked classroom doors must be able to be unlocked from the outside with a key or other approved means, to allow access for school staff and emergency responders (this is the new requirement that was added to the 2018 model codes).
Door closers, panic hardware, and fire exit hardware may not be modified by retrofit locking devices, and modifications to fire door assemblies must be in accordance with NFPA 80 – Standard for Fire Doors and Other Opening Protectives.
The facility's emergency plan must address locking and unlocking classroom doors, and staff must be drilled in these operations.
In addition, NFPA 101 requires the doors to be lockable from within the classroom, without opening the door.
In a January 2017 NFPA Journal article about proposed code changes to NFPA 101, Ron Coté, NFPA's technical services lead for life safety, wrote:
The classroom door locking criteria will help weed out the dangerous hardware and locking means, currently available in the marketplace, that do not provide safe egress from the classroom. A key requirement is for the presence of a feature absent in the unproven quick fixes being offered – namely, the classroom door must be capable of being unlocked and opened from outside the room via a key or other credential. This will permit staff to respond in a timely fashion to diffuse a threat within the classroom as might occur where an occupant locks the door from the inside to buy time to attack others.
Local Jurisdictions
In a handful of states, legislators or code officials have modified state code requirements for egress in order to allow classroom barricade devices to be used in schools. In addition to lack of compliance with model codes, there are several other concerns, including the potential for devices to be used against the building occupants they were designed to protect.
As the Door Security & Safety Foundation noted in its publication on liability of classroom barricades (published in 2017 on LockDontBlock.org):
Storing a barricade device in a classroom makes crimes easier to carry out. When used by an unauthorized person, barricades have the significant potential to facilitate unintended consequences such as bullying, harassment, or physical violence. According to the Centers for Disease Control and Prevention (CDC) and the FBI, a member of the student body is most likely to commit violence on school grounds.
"We understand how important safety is to the school community," said Jerry Heppes, CEO of the Foundation, in October 2017.
Our members design and build door openings that address a variety of scenarios. Openings can also be misused. Our industry takes that responsibility seriously. We understand what is at stake if the door opening is not equipped to handle each of those scenarios – lives can be lost.
Another consideration is the Americans With Disabilities Act (ADA), a federal law that prohibits discrimination against people with disabilities and sets standards for accessible access and egress. Classroom doors nationwide are required to comply with the ADA, and it is unclear how states can adopt codes that are in conflict with a federal law. In a 17 July 2017 letter to the NFPA Standards Council with regard to appeals filed by representatives of a manufacturer of classroom barricade devices, Curt Decker, executive director of the National Disability Rights Network (NDRN), wrote, "The language the above-listed appeals (if successful) would reinstate is discriminatory to those with physical or visual impairments, impedes egress, and is in violation of standards and laws regarding accessibility."
Code-Compliant Security
Fortunately, numerous options for locks meet all requirements for egress, fire protection, and accessibility, while providing the necessary level of classroom security. According to the 2015 Partner Alliance for Safer Schools' Position Statement on Classroom Barricade Devices:
The final report of the Sandy Hook Advisory Commission (2015) includes many recommendations for school safety, including Recommendation #1 – classroom doors should be lockable from inside the classroom. The report states: "The testimony and other evidence presented to the Commission reveals that there has never been an event in which an active shooter breached a locked classroom door." There are other factors to consider, such as impact-resistance of glass adjacent to door hardware, distribution of keys to all staff including substitute teachers, methods of securing exterior doors, visitor protocols, and procedures, training, and drills.
Many security consultants have also spoken against the use of these products. One particularly vocal opponent is Paul Timm, who is vice president of Facility Engineering Associates, a board-certified Physical Security Professional (PSP), the author of "School Security: How to Build and Strengthen a School Safety Program," and a nationally acclaimed expert in school security. He wrote the following in the May 2017 issue of Doors and Hardware:
As a security consultant, I want to like the classroom security aftermarket product that costs less than a classroom security lock, is made in America, is endorsed by some local authority figure, and has lots of people buzzing…. Unfortunately, that magnet, barricade, or door contraption poses more risks than it addresses. To improve classroom security, keep the doors closed and locked at all times. If you are unwilling to do that, consider purchasing classroom security locks that enable teachers to lock the door from the inside with a key.
Whether school administrators choose to adjust security protocols incorporating existing locks, install classroom security locks, or invest in electrified locks that can be secured remotely, code-compliant solutions are available. Life safety must not be ignored in favor of lower-cost security. Robert Boyd, executive director of Secure Schools Alliance said in May 2017:
You don't have to sacrifice life safety for security. You don't have to destroy fire codes or violate laws that help the disabled to protect vulnerable populations. You won't save money by using inappropriate products, when affordable solutions that meet codes and laws exist. You only expose yourself to new liabilities. It is irresponsible for anyone to make it difficult to flee a hazardous situation. It is equally irresponsible to allow the use of locking devices that could be deployed as barricades by someone seeking to do harm to others. Schools house our most vulnerable population, our children, and their safety should be first.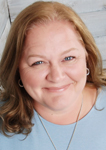 Lori Greene, DAHC/CDC, FDAI, CCPR, is manager – codes and resources for Allegion. She has worked in the door and hardware industry since 1986. In her current role, she provides support and education on code requirements that apply to door openings. Her website, iDigHardware.com, includes numerous resources such as online training, videos, and a downloadable code reference guide. The site is updated each weekday with new information, and readers can subscribe to daily or weekly notifications of new posts. She can be reached at lori.greene@allegion.com.