Emergency management is a dynamic field filled with numerous personalities managing ever-changing environments. Some emergency managers handle disastrous events on a yearly basis compared with others who go their entire careers without facing a single disaster. They maneuver unique political landscapes, manage robust emergency management offices, or work in offices of one. In any setting, one of the critical tools found within the emergency manager's toolbox is maintaining situational awareness.
With much diversity in experience, education, and work environment, emergency managers must learn how to successfully handle situations effectively and efficiently and how to effortlessly make the right decisions at the right moments. When thrust into a disastrous environment, emergency managers' ability to effectively obtain and maintain situational awareness becomes an added advantage for navigating the unknown.
Defining & Applying Situational Awareness
Situational awareness is defined by the authors of "Designing for situation awareness: An approach to user-centered design" as "being aware of what is happening around you and understanding what that information means to you now and in the future." The authors go on to outline three levels that factor into obtaining situational awareness:
Level 1 – perception of the elements in the environment;
Level 2 – comprehension of the current situation; and
Level 3 – projection of the future events.
By navigating all three phases, emergency managers can better obtain and maintain situational awareness and respond accordingly. However, being trapped in any single level can lead to a poor decision-making process.
There are many examples of the concept of situational awareness being applied to the emergency management field. Some move through the three levels instinctively, whereas others must learn this skill. For example, if a Category 3 hurricane were projected to hit the eastern shore of the United States in three days' time, an emergency manager for a small community in the path of the hurricane would be alerted and may do the following:
Immediately begin perceiving the situation and any related environmental elements (Level 1);
Begin to comprehend how these perceptions connect to form an overall picture of the current situation – what a Category 3 hurricane would look like once it makes landfall in relation to community components such as functional needs populations, current resources, mutual aid agreements that are in place, etc. (Level 2); and
Understand the potential for severe flooding and damages and for people to be stranded without power for days unless immediate action is taken (Level 3).
According to the Washington Post, on Monday, 10 September 2018, Hurricane Florence (Category 4) was expected to make landfall either Thursday night or Friday morning (14 September 2018). The Carolinas and Virginia issued evacuation orders for 1.25 million people almost 5 days before the storm was expected to make landfall. The governors of Virginia and Maryland had declared states of emergency while also activating 6,000 members of the National Guard. South Carolina Governor Henry McMaster recognized that the storm and preparations for it may be an inconvenience to his constituents but erred on the side of caution. After considering its potential impact on South Carolina, he evacuated 187 miles of the coastline.
The potential impact of Hurricane Florence and the multiple responses by governors prior to its arrival are an example of how to effectively move through the levels of situational awareness and respond appropriately. Although the storm affected mostly the Carolinas, the governors of Virginia and Maryland responded proactively to projected future impacts with their decisions to declare state emergencies and activate the National Guard. At the time of those projections, Florence was still unpredictable as to when and where it would make landfall.
The potential impact coupled with the amount of time and resources needed to evacuate outweighed the need to wait and see which area Hurricane Florence would reside in and impact the most. Each governor acted given the information at hand and the environment. In contrast, the evacuation order for Hurricane Katrina was given just one day before Katrina made landfall, illustrating how easily decision makers can get stalled in Level 2 – not being able to comprehend the storm's force and its impact.
Situational Awareness Development
Describing situational awareness is easier than obtaining it. Like most emergency preparedness elements, situational awareness is about preparation. Research has shown two factors contributing to how easily and quickly one can obtain situational awareness during an incident: experience and communication. In 2004, researchers Ann Blandford and B. L. William Wong described veteran dispatchers moving quickly from Level 1 to Level 3, anticipating resource needs quicker than their respected incident commander in the field during a dynamic high-stress situation. They observed various 911 operators and stated that, with more experienced operators, an instinctive decision can be made rapidly during an unplanned event.
If the situation is perceived as worsening, the operator can easily move through all three levels of situational awareness to quickly project into the future and anticipate needs. Being at Level 3 (projection), the operator can then recall a similar past situation in which additional resources were used. Projecting the need and recalling a related situation, the operator thus acts accordingly, sending an additional medical transport unit before the incident commander requests it. Such experience allows the operator to move through the levels more quickly to anticipate needs and act accordingly.
For emergency managers in areas not known for disasters or those who have not developed that level of experience, training and exercises can compensate for the shortage of real-world experience. Training helps develop experience to move through the three levels to adequately anticipate needs and assist the decision-making process. Training implants similar exercises or training experiences that can quickly and rapidly be recalled during an incident. More training and exercises lead to more rapid movement from Level 1 to Level 3.
Communication is also key to obtaining effective situational awareness because of a disaster's need for interdisciplinary relationships between organizations, individuals, or a combination of both. For example, first responders must obtain on-scene information from emergency dispatchers to determine safe avenues of approach. Emergency dispatchers require information from the first responders to project and manage resources to send to the scene. Organizationally, emergency operations centers need to acquire information from the incident command post and dispatchers to help visually depict the scene and assist in making the best decisions possible to provide assistance. Communication – from perception to comprehension to projection – allows all parties to know and understand the environment and situation.
The story of Rick Rescorla is an example of obtaining and maintaining situational awareness through experiences and exercises. Rescorla, an Army Veteran, worked as head of corporate security for Morgan Stanley in the South Tower of the World Trade Center during 9/11. For years, he routinely ran drills with Morgan Stanley employees and warned the Port Authority and Morgan Stanley of security weaknesses the towers posed. He did not hesitate when Flight 11 crashed into the first tower. He relied on his past experiences to understand the situation was dire and ignored the Port Authority order for him and his employees to shelter in place. He then evacuated more than 2,700 employees and visitors before the second plane crashed into the South Tower, where his office was located. Rescorla was last seen on the 10th floor of the South Tower continuing to look for anyone left behind. His body was never found. His previous Army experiences and years of evacuation experience through training and drills at Morgan Stanley helped him develop situational awareness and saved many lives.
Conclusion
Situational awareness requires an understanding of the following: the definition of situational awareness; how to move through the three levels for obtaining optimum situational awareness (perception, comprehension, and projection); and how best to obtain and maintain the concept through experience and communication. Being able to project the future and comprehend the environment are critical for situational awareness. An inability to move through the three levels can lead to decisions that are less effective or less efficient. Emergency management is an all-inclusive field that requires robust decision-making in a fast-paced environment. Situational awareness is a critical component for overcoming challenging scenarios, mitigating risk, and saving lives.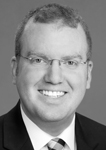 Jason Pagan is an emergency management professional with over 8 years of experience.  Currently, he serves as an associate for The Olson Group Ltd., planning, developing, designing, and executing various types of emergency management centric exercises. In his previous position as a program manager at Valley Health Systems (VHS), he was responsible for the management of day-to-day operational tasks in support of safety and emergency management. He holds an M.S. in HLS – Public Health Preparedness from Penn. State University and a B.S. in Emergency Management from NDSU. He is also certified as a Professional Emergency Manager from Virginia (VaPEM).