Specialized units provide emergency capabilities above and beyond the traditional base function of the agency to which they belong. EMS (emergency medical services) agencies, for example, provide pre-hospital emergency care as well as transportation for the sick and injured. A less common example, though, of a specialized EMS unit might be a farm rescue unit trained and equipped specifically for disentangling persons caught in farm machinery.
A specialized unit can be either a single-function team equipped with its own vehicle and trained crew or a typical line unit possessing unusual and sometimes unique capabilities. Establishing and training such a team, however, is almost always a multi-step process involving the assessment of unique risks and estimates of cost. The first step is necessarily, though, an assessment of risks, equipment, and other material resources already available. To carry out such assessments, past incidents as well as the risks most likely to be faced in future incidents must be considered.
The next step is to determine an estimate of probable costs and, therefore, the funding needed and/or likely to be available. Equipping a first responder unit is no small task. Properly equipped emergency vehicles frequently cost more than $100,000 per unit, the basic equipment and supplies needed for the vehicle will add tens of thousands more, and the continuing costs – for personnel, replacement supplies, and sometimes vehicle replacements (or upgrades) – will have to be factored into all future budgets.
The High Cost of Unique Capabilities 
Specialized units also mean specialized costs – for additional equipment, new training, and purpose-built vehicles. All are likely to be needed on a continuing basis, but some of these costs can be defrayed by repurposing existing vehicles. For example, New York City EMS created support vehicles in the late 1990s by refitting retired ambulances to carry large amounts of equipment. Similarly, Philadelphia's rescue unit went into service in the early 1990s in a refitted soda delivery truck.
Larger cities throughout the nation are the most likely to need, use, and be able to provide funding for specialized units of various types – usually because major metropolitan areas often have and can tap into a higher tax base. Many sparsely populated areas, though, no matter how large geographically, are unable to fund a specialized unit.
An often-used strategy to resolve this problem is for several departments in similar circumstances, and in the same geographic area, to pool their resources to field a specialized unit that all departments can share. These "joint" operating units may take their structure from an existing jurisdiction such as a large county – or, if that is not feasible, create a special district that crosses multiple jurisdictional lines.
Paperwork & Acquisition Requirements 
In such situations, there is considerable paperwork involved. Creating a special district is primarily a legal process, which may or may not require a referendum. Regardless of the jurisdictional structure, a written agreement between the agencies involved should provide specific details, in advance, on such important issues as funding, staffing, operational procedures, and command structure. Although the special unit may be able to operate smoothly and efficiently without having to consult a rule book, having written rules offer legal and operational references that can be used to settle differences that might have to be resolved. For similar reasons, the leaders of the various agencies involved should know and approve – again, in advance – the specifics of any legal or operational commitments that have been made.
Creating and operating a specialized unit involves the acquisition of equipment, supplies, and vehicles, as well as the training of the staff involved. As with any other type of emergency planning initiative, exercising and testing the system is vital – so is "closing the loop" by using the lessons learned in exercises and actual operations to modify and revise the plans as and when needed.
Real-World Footnote: At the time this article was being written, specialized units from the greater Boston area, police bomb-disposal squads, fire department rescue teams, and EMS special incident units were responding to the terrorist bombings at the Boston Marathon. The highly professional performance of all of these units, and others, was exemplary. Without prior organization, detailed planning, and excellent training, chaos would have ruled the day.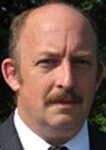 Joseph Cahill is the director of medicolegal investigations for the Massachusetts Office of the Chief Medical Examiner. He previously served as exercise and training coordinator for the Massachusetts Department of Public Health and as emergency planner in the Westchester County (N.Y.) Office of Emergency Management. He also served for five years as citywide advanced life support (ALS) coordinator for the FDNY – Bureau of EMS. Before that, he was the department's Division 6 ALS coordinator, covering the South Bronx and Harlem. He also served on the faculty of the Westchester County Community College's paramedic program and has been a frequent guest lecturer for the U.S. Secret Service, the FDNY EMS Academy, and Montefiore Hospital.