Firefighter Assist and Search Teams (FASTs) are basically teams of responders positioned as an on-site "just in case" resource – suited, equipped, and ready to go into action on short or no notice – on a mission to "rescue the rescuer(s)." First responder duties – particularly in firefighting and/or on hazmat (hazardous materials) missions – are inherently dangerous, so there is always a chance on any response that the responders may suddenly find themselves in a life-threatening situation from which they are unable to extricate themselves. In short: Being a responder is about taking controlled risks to save the lives of others; however, controlled or not, it still entails some risks. FAST teams are an outgrowth of the former fire-suppression teams and as a result were originally conceived of, more or less, as a fire-apparatus asset – similar in some ways to a ladder truck or engine, but with a crew to operate it, enter a burning building, and rescue any imperiled responders already inside the building. The just-in-case concept, of course, can be and has been extended to other situations such as hazmat missions and police-unit tactical responses. Preferably, the members of FAST teams should possess the same skills as the responders who are already operating on scene. The principal reason for this guideline is that the skills and experience of responders should, if possible, reflect the specific type of hazard involved. Nonetheless, it is imperative that a FAST team of any type should be augmented with an on-site EMS (emergency medical services) resource. 
Two In/Two Out – Plus Dedication & Control 
One of the most important operational missions of a SWAT team, usually, is to rescue hostages. For that reason, every SWAT program should include training in the rescue and/or extrication of individual SWAT members themselves. By creating a dedicated "entry team" whose job it is to rescue responders who find themselves in an uncontrolled situation, command imposes a needed measure of control back over the incident. Within the overall hazmat community the usual standard is "two in, two out" – in other words, two responders in protective gear within the operation zone should be backed by a two-responder entry team suited up and ready to go into the zone to support the responders already there. That support is focused on: (a) rescuing the fallen, endangered, or otherwise imperiled hazmat operators inside; and (b) removing them to the outside of the hot or high-hazard zone. At the edge of any scene is the interface between the scene's operational area, or hot zone, on the one hand – and the rest of the world outside. On a hazmat scene this "warm" zone is usually where the rescued personnel are decontaminated and cleansed of any hazardous materials on themselves, their protective gear, and/or their equipment. 
The Combined Stress of Hostility & Excessive Heat
Any high-risk event requires having EMS personnel on-scene; to maximize their effectiveness, though, EMS personnel must be waiting and ready for any victim or patient who enters or is carried into the warm zone. Another planning consideration is that the protective gear that hazmat responders must wear into and at the scene of a hazmat incident – to separate them from the hostile chemicals – results in additional stresses, both of carrying the extra weight and enduring an excessive heat buildup. Having EMS on-scene has one major compensating advantage, though: It allows for the rapid treatment of responders. An EMS component therefore should be considered an essential part of the FAST team responding to any hazmat incident and for that reason should be available only for the support of the responders on-scene; however, the members should be assigned to and serve in the decontamination area, rather than serving as part of the entry team. Another important hazmat guideline is that any contaminated patient must be decontaminated prior to receiving care – otherwise, the contaminating chemical may well spread and come into further contact with the patient by and during the act of providing medical care. That precautionary rule applies even more to paramedic-level treatments – which are, in general, somewhat more invasive. A final but essential point: Having the resources available to rescue and treat responders who themselves are in deadly peril because of their efforts to rescue others is not only a good practice within the response community itself; it is also an ethical imperative for their leaders.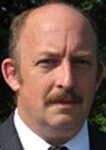 Joseph Cahill is the director of medicolegal investigations for the Massachusetts Office of the Chief Medical Examiner. He previously served as exercise and training coordinator for the Massachusetts Department of Public Health and as emergency planner in the Westchester County (N.Y.) Office of Emergency Management. He also served for five years as citywide advanced life support (ALS) coordinator for the FDNY – Bureau of EMS. Before that, he was the department's Division 6 ALS coordinator, covering the South Bronx and Harlem. He also served on the faculty of the Westchester County Community College's paramedic program and has been a frequent guest lecturer for the U.S. Secret Service, the FDNY EMS Academy, and Montefiore Hospital.