There are a number of variables, each one affecting the number and type of medical units needed, that must be accounted for to adequately plan for a mass gathering – of any type occurring anywhere in the United States. This is particularly true in a large city, which – because of its population and the greater probability, therefore, for attracting crowds – obviously needs more EMS (Emergency Medical System) resources than does a small town.
In addition, as the size of the anticipated crowd grows, so does the need for additional medical support. Today, the Sanitary Code of New York State, to cite but one example, specifies that medical support is required for all mass gatherings, which are defined by the Code as any that are "likely to attract 5,000 people or more and continue for 24 hours or more." Even though the state uses "anticipated population" to determine the minimum "Emergency Health Care Requirements" needed for various events, those requirements can also fluctuate from town to town – and from event to event – because of such variables as the assumed health of the population likely to be present.
The Good Health and Geographic Factors Involved 
Unfortunately, there is considerable room for error when trying to determine the health level of a population that will "probably" be present at a particular event. Planners cannot simply assume that the risk will be relatively low because an event is either not likely to be very taxing and/or will probably attract relatively fit participants who are generally in good health. Some participants in sporting events, for example, will attempt activities that go beyond their current level of health – and may later find themselves in trouble and requiring medical assistance. For that and other reasons, the generally accepted rule is that, the more taxing an event is, the more likely it is that medical support will be needed.
An additional factor that must be considered when planning medical needs for a specific event is the geography involved. For example, a long and "narrow" event area – such as those usually used for a marathon or other long-distance races – is somewhat like a sprawling community that will likely require greater resources such as additional EMS stations. In these circumstances, the travel time needed to reach injured or sick patients should be a key factor in planning. It also should be remembered that, in any mass gathering, travel times can be significantly affected, and complicated, by pedestrian traffic, which – particularly in "panic" situations – can be both erratic and unpredictable.
In addition to the linear distances involved, landforms and other topographical concerns may also affect response times. A ridge of land or a body of water that separates one area from another may necessitate the assignment of a second EMS unit to reduce the additional time it would take to travel around the obstacle. Of course, some but not all of these obstacles can be overcome by acquiring specialized resources – e.g., when a large lake divides an event area, waterborne or airborne resources can be used to approach the emergency scene from either side of the lake with sufficient speed.
Fireworks, Firearms & Other Hazards 
Some mass gatherings – even those that do not meet the numerical definition – may require special consideration if and when they introduce additional hazards. Fireworks shows, and even concerts and/or other events that incorporate pyrotechnics, are good examples of the hazardous materials currently being used to entertain the crowds at mass gatherings. A significant increase in security also is needed, obviously, for potential firearms and/or other weapons during campaign visits from presidential or other political candidates, and in today's fast-traveling world those visits can occur in almost any jurisdiction.
Although the actual security should be left to those – i.e., the Secret Service or police – tasked with the responsibility for providing it, the presence of these protection units may form another physical barrier between EMS support and potential patients. One of the more obvious ways to keep a dignitary safe is to separate him or her from the unknown intentions of the crowds or bystanders. However, responding to a potential threat by putting more distance between the crowd and a visiting dignitary also has the potential of leaving EMS resources a greater distance outside the security cordon – and perhaps unable to reach those who might, urgently and without warning, require their services.
In some circumstances, it is effective to assign an EMS unit to the dignitary protection team itself – but that decision should be dictated by the time of the event, the health of the dignitary, and the likelihood, all factors considered, of an actual threat. In any event, the dignitary and his or her security team will have the final say on the course of action needed and the overall level of security screening required, while still permitting the quick presence of medical responders if and when needed.
____________
For additional information on: New York State's Sanitary Code Part 18, visit http://www.health.ny.gov/nysdoh/ems/part18.htm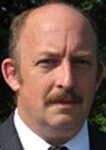 Joseph Cahill is the director of medicolegal investigations for the Massachusetts Office of the Chief Medical Examiner. He previously served as exercise and training coordinator for the Massachusetts Department of Public Health and as emergency planner in the Westchester County (N.Y.) Office of Emergency Management. He also served for five years as citywide advanced life support (ALS) coordinator for the FDNY – Bureau of EMS. Before that, he was the department's Division 6 ALS coordinator, covering the South Bronx and Harlem. He also served on the faculty of the Westchester County Community College's paramedic program and has been a frequent guest lecturer for the U.S. Secret Service, the FDNY EMS Academy, and Montefiore Hospital.