Established in 1891 as the Medical Department of the University of Texas and housed in a single building with a class of 23 students, the University of Texas Medical Branch (UTMB Health) today is a sprawling and modern health science center with an annual budget of $1.5 billion. Home to a network of hospitals, a student body of more than 2,500 in four professional schools, and a work force of 11,500 employees, UTMB Health is one of the region's largest employers and has been an important component of the regional and state economy for decades.
In early September 2008, a monstrous Category 5 storm, Hurricane Ike, battered the Caribbean en route to the Gulf of Mexico. When the storm approached the Texas coast as a strong Category 2 with a potentially catastrophic storm surge, UTMB quickly launched its disaster plan.
Three years earlier, UTMB had learned several important lessons when Hurricane Rita narrowly missed Galveston – and the university.  The unplanned dress rehearsal provided UTMB leadership with valuable information in protecting lives, property, and research programs. Among the other strategies and actions put into place at UTMB since, and because of, Hurricane Rita were: establishing a command center; identifying, beforehand, the leadership and personnel needed to staff the center; developing and promulgating the center's guiding principles and rules for operation; identifying and reaching agreements with strategic partners; and conducting periodic trial runs of emergency-preparedness drills and exercises.
By all accounts, UTMB's disaster-operations plan was and remains excellent – and worked nearly seamlessly both before and during Hurricane Ike. Lacking an actual catastrophe, however, UTMB – like many other organizations and the city of Galveston itself – was not quite as well prepared to initiate recovery operations. Hurricanes along the Gulf Coast almost always have been accompanied by heavy rains and high winds. In contrast, the bulk of the wreckage left in the wake of Hurricane Ike was caused by flood waters, which damaged about 80 percent of the commercial and residential properties on Galveston Island.
At UTMB, campus flooding ranged from 15 inches to 15 feet of storm surge, with nearly 90 percent of all facilities experiencing at least some water damage. Early "eyeball" estimates anticipated about $650 million in damages – actual damages will climb beyond $1 billion, however. Today, at the two-year mark, UTMB facilities are approximately 40 percent recovered from the tragedy – so considerable work remains to be done.
Lessons Learned, Successes Achieved, Future Plans
Prior to the storm, UTMB engaged the services of a specialized firm to assist the center with: (a) securing financial assistance in the wake of the next disaster; and (b) helping with future recovery plans – and the implementation thereof.  More specifically, UTMB contracted with Witt Associates, which already had over 30 years of disaster recovery experience of its own – an asset that proved vital in counseling UTMB on several early and key decisions. The UTMB/Witt team identified numerous opportunities for disaster recovery awards by highlighting important nuances and exceptions in the federal regulations governing recovery operations. Thanks to its experience with and clear understanding of FEMA's required documentation – through the Project Worksheets (PWs) required – Witt was able to help secure substantial funding for numerous campus recovery projects.
Of equal if not greater importance is the fact that Witt also counseled UTMB to preserve damaged records that might otherwise have been discarded. In addition, Witt assisted UTMB, well in advance, to have emergency clean-up contracts in place ahead of time, and to position work teams on standby – at sites outside of Galveston from which they could move in quickly after the storm passed. Having such specialized assistance from a firm not only with decades of experience but also immediate access to numerous experts in post-disaster recovery operations turned out to be key to the campus's own recovery efforts.
Following are brief summaries of the problems faced and resolved, the changes and improvements already recorded, and some additional changes currently anticipated.
Deficits in Communications: The need to communicate, both clearly and rapidly, in the immediate aftermath of the storm presented a number of challenges that UTMB was able to overcome – but which merited additional consideration after the immediate crisis subsided. Although the university already had in place a state-of-the-art emergency communications system, the demands placed on it during and immediately after the storm were exceptionally complex – and some users were not as experienced with the gear as they might and perhaps should have been. The technological issues involved might have been averted, though, if the communications systems and protocols had been exercised on a regular basis – and the results evaluated to identify lessons learned.
Although all patients were evacuated safely, and the UTMB students and staff had received timely and effective warnings, both before and after Hurricane Ike, several problems and deficits have since been identified – and rectified. One example: The UTMB staff experienced a number of software incompatibilities in transmitting health records to the other health institutions to which patients had been evacuated. With the help of the Witt team (and other companies and organizations), the center has reviewed and continues to review its various communications systems and procedures and is taking the actions needed to remedy deficiencies in areas that fell short of optimum effectiveness.
Building Smarter and Stronger: In the slightly more than two years since Hurricane Ike, UTMB: (1) has established a mitigation plan for its facilities and functions;  (2) is proactively strengthening its priority research, clinical, and academic facilities; and (3) has put plans in place to construct smarter and stronger buildings as it continues to grow and thrive. Among the more visible of those plans and projects are efforts to reposition critical elevator and infrastructure controls, and other essential systems, to heights above 20 feet (to protect them against future flood events), reaching a formal agreement with FEMA on a much-needed hazard mitigation plan, and completing several other campus capital improvements to protect students, staff, and the center's physical assets from future damage.
Staying Safe and Being Prepared: Rebuilding what was damaged, and building anew for the university's future, UTMB is using the lessons learned from Hurricane Ike to be not only well prepared for a sudden future disaster but also to have well-planned systems and well-trained staff already in place for post-event recovery operations. The center has already moved its strategic information systems functions 50 miles inland, for example, to ensure future business continuity. Other key operations – payroll, for example – have been relocated off-site to create an intentional redundancy. In addition, well-honed plans for locating and delivering the resources needed immediately after an incident have been completed and promulgated, and the university has assembled the material resources needed – bedding and temporary lighting, to cite but two major requirements – to ensure that the skilled personnel directly involved in recovery operations will have the basic essentials they need while on the job. 
A Long and Winding Road to Full Recovery: Carrying out a comprehensive review and completing a final after-action report are the final and in certain respects most critical components of an effective disaster preparedness plan. UTMB has given itself high marks – very well deserved – for emergency preparedness and implementation. And it has used the two years plus since Hurricane Ike to focus on even better and more detailed planning for the many challenges that presented themselves – in the days and weeks immediately after the storm; in the work carried on in the two years and two months that have passed since then; and in the additional improvements and breakthroughs expected during the next five to seven years while full recovery is being achieved.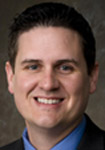 Cameron Slocum, UTMB's vice president of finance and administration, is responsible for all financial, operational, and strategic functions within the UTMB Academic Enterprise and Faculty Group Practice. In that role he serves as principal business officer of the Schools of Medicine, Nursing, Health Professions, and Graduate School of Biomedical Sciences. He also coordinates for all of the institution's business-related disaster-recovery efforts with FEMA and a number of other agencies. Slocum holds a bachelor's degree in finance from Texas A&M University and an MBA from the University of Houston-Clear Lake.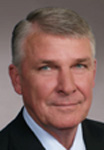 James Lee Witt is executive chairman of Witt O'Brien's, a disaster response and crisis management consulting firm based in Washington, D.C.. Previously, he was the director of the Federal Emergency Management Agency under President William J. Clinton. He is also the co-chair of ProtectingAmerica.org.